Dear SIZ Fellows,
It is giving me great pleasure to share about 1st SIZ meetup event that took place on Sunday. Steem Infinity Zone was established last month and we are growing with each day making lots of developments and initiatives to add value in Steem blockchain. We planned to organize a meetup event where SIZ members can come and share their ideas on how to grow further and promote steemit in Pakistan.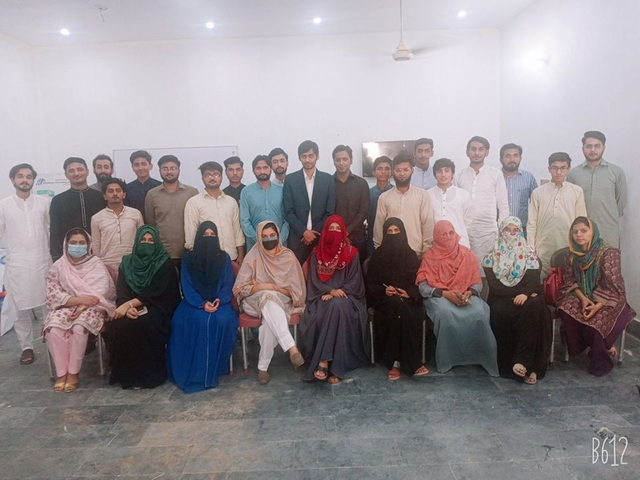 Location: SIZ Office Sahiwal
I am delighted to see the response from the members to join this event and we had a successful meetup. I am very thankful to all the participants who joined and sharing the highlights of the event for others so that they also get aware of the developments and plans we shared to grow SIZ and Promote Steemit in Pakistan.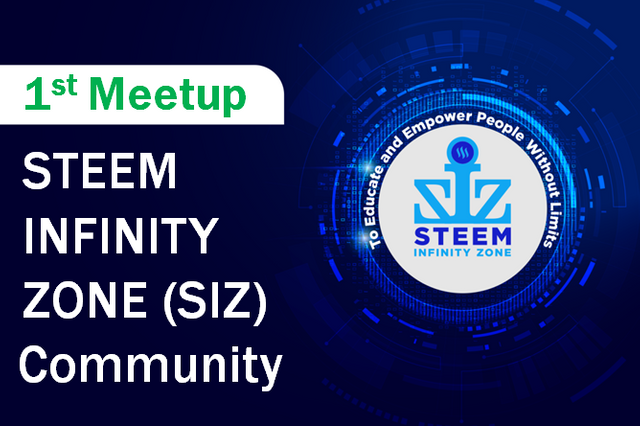 Key Highlights of Event
---
Starting with Welcome
The event was planned to start on 11:00 AM in Sahiwal and we started on time. It was great to see that 40+ people joined the session and there was lots of excitement among the members. The participants were welcomed by Founder of SIZ @cryptokraze and we started the proceedings.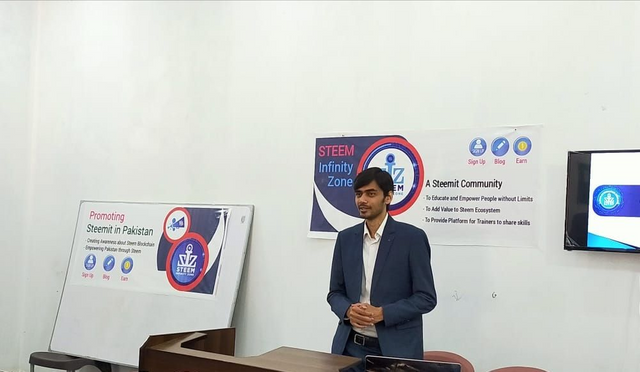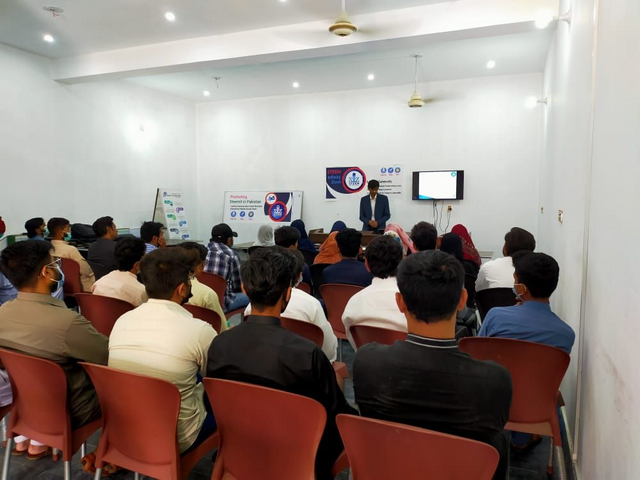 Location: SIZ Office Sahiwal

Vision and Mission of SIZ
We have clearly explained SIZ vision and mission in our introductory post about SIZ community but @cryptokraze started the event by explaining the vision and mission in detail to participants. We strongly feel the need of explaining the vision to participants so every member understands fully and plays his role with full responsibility.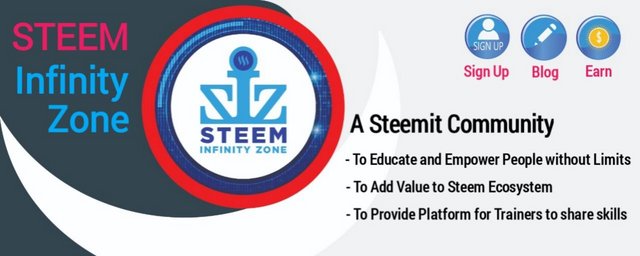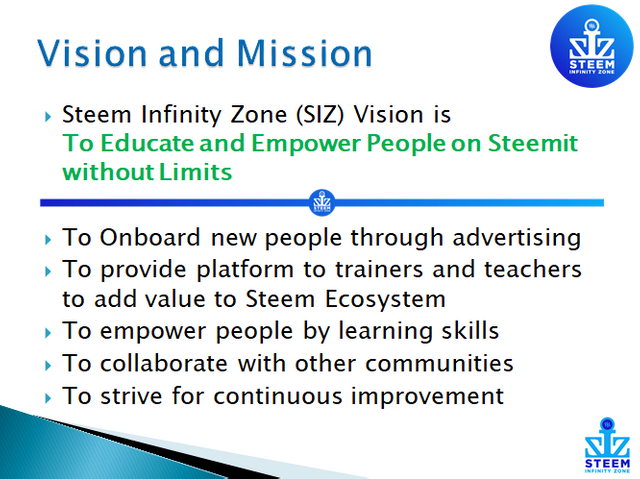 Promoting Steemit in Pakistan
One of the top mission of SIZ is to promote steemit in Pakistan and we discussed different ways of doing it in local areas. The idea of making city representatives was shared by @cryptokraze to the participants so that promotion activities can be handled and carried out to wider networks. Participants also shared different ideas on promoting in their local areas that were welcomed by the SIZ team.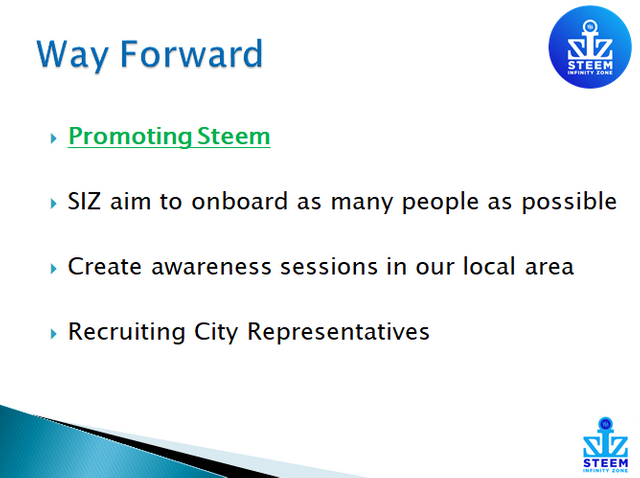 1st Batch of SIZ Experts
We have few SIZ Experts started their work in the community and they are the master of their field. When it comes to steemit, we need to show them the correct way of posting according to Steemit standards. They were given detailed briefing and guidance on how to make quality content and use titles according to SIZ guidance. Ideas from SIZ Experts were also welcomed to raise the standard on content quality in the community.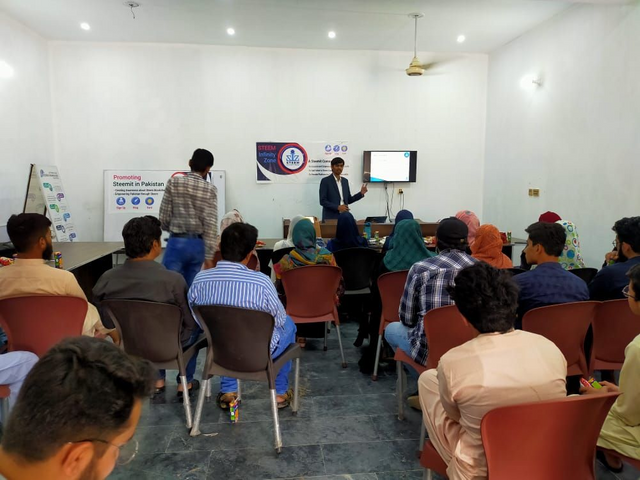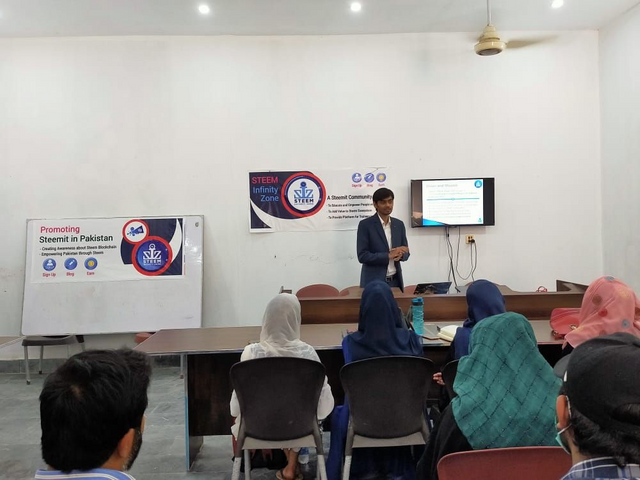 Location: SIZ Office Sahiwal

SIZ Title Guide
As most of the members in SIZ are newcomers that have been recruited to steemit, so there was a need to show them the right way on using the titles correctly. They were explained in detail on how to write the titles according to the category of their contents. This will result in synchronization of community contents and will look more professional.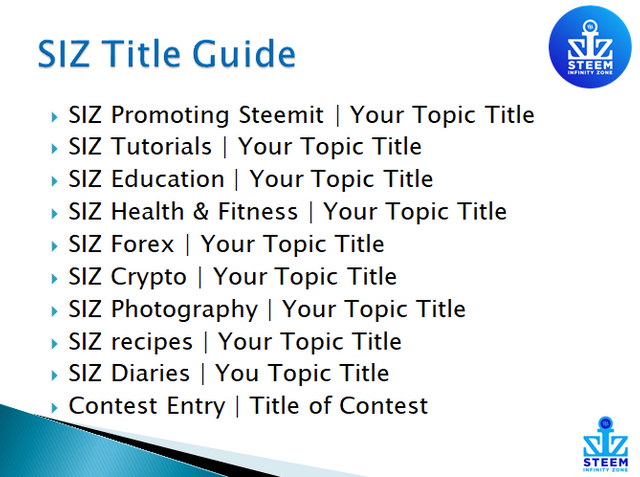 SIZ Power UP Week
Powering Up steem is very important for Steem ecosystem and @cryptokraze informed all the participants that SIZ is going to have Power UP week where all the community members will be Powering UP their account SP. Official post will be made shortly and then all the members having steem in their account will start powering up for the #SPUD4Steem initiative.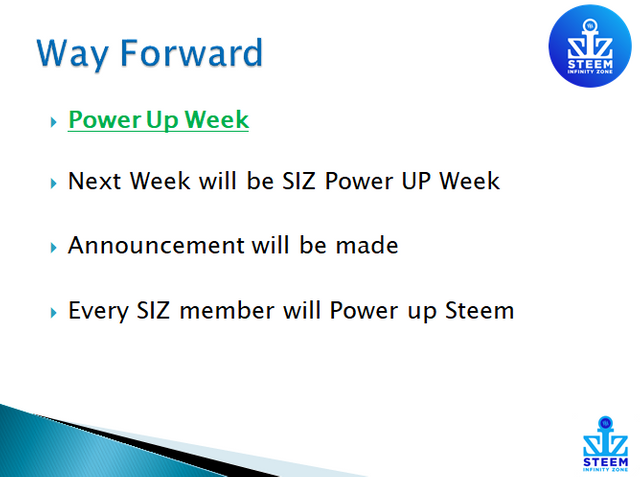 Question Answer Session
Towards the end of the session, we had a great engaging questions session, where participants asked their questions which were answered in detail by @cryptokraze. The engagement was so great and participants showed great interest in asking different things about Steem blockchain. The participants further requested to arrange such events regularly.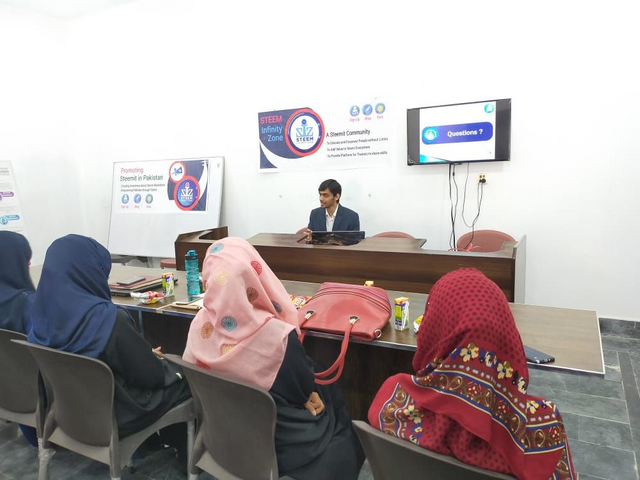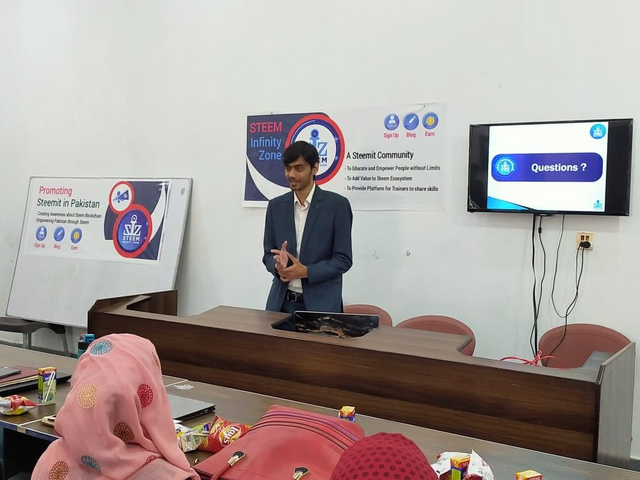 Location: SIZ Office Sahiwal

Closing Event with Refreshment
At end of the event, @cryptokraze pay thanks to all the participants for joining the event and showed his commitment to organize such events in the future as well. Participants were served Lunch at closing that was totally enjoyed by all the participants. After that participants started taking photos with their friends to make this event memorable for them.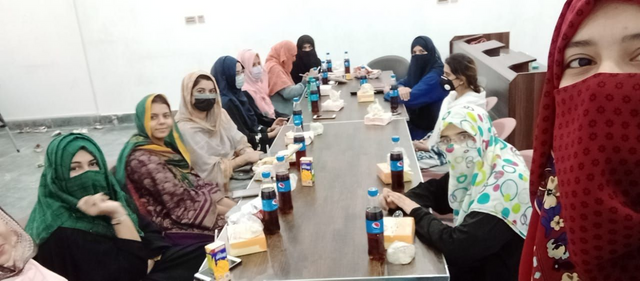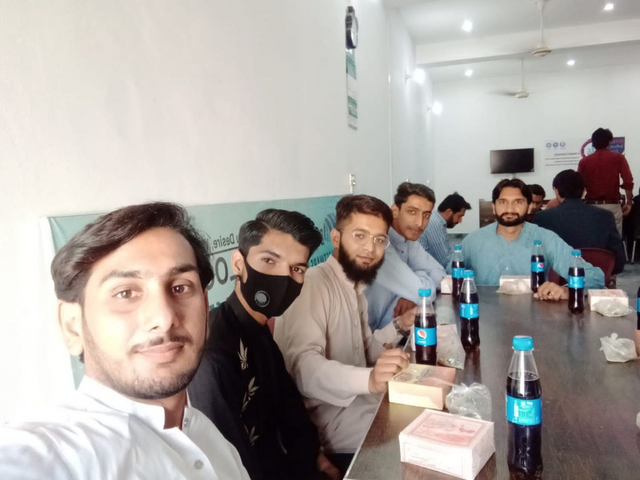 Location: SIZ Office Sahiwal

This was SIZ 1st meetup and we have made plans for the growth of SIZ and promoting Steemit in Pakistan. I hope this will be appreciated by Steemit Team and @steemcurator01. I would like to invite all the Steem stakeholders specially @stephenkendal, @steemchiller, @pennsif to have a look at our 1st SIZ Meetup and give us ideas for the next meetup.

In order to grow SIZ community official account, 50% of this Post Payout will go to @siz-official


Steem Infinity Zone Team
@cryptokraze | @arie.steem | @qasimwaqar | @vvarishayy


Publisher : @cryptokraze
Discords : FxKraze#2451
Telegram : @FxKraze
Twitter : https://twitter.com/fxkraze