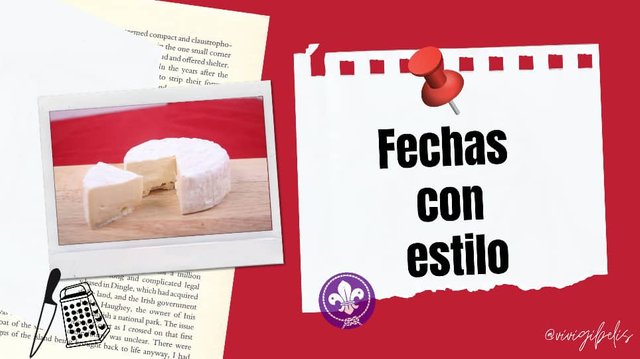 ---
---
Existen celebraciones peculiares y curiosas a nivel mundial que desconocemos, no solo es recordar fechas que comúnmente se toman en cuenta, también están las que son inusuales, raras pero no dejan de ser divertidas.
En esta tercera edición conmemoramos el día de un alimento que es popular a nivel mundial, no solo por sus tipos y variedad sino por su accesibilidad y que en toda comida es absolutamente delicioso.
---
¿Que debes hacer?
---
• Elabora alguna comida añadiendo tu queso de preferencia, ya sea para un postre o cualquier platillo.
• Muéstrame el paso a paso y puedes mencionar él porque es de tu gusto, que costo tiene el queso en tu lugar de residencia y cualquier otra curiosidad que quieras compartir.
---
---
Reglas Generales del concurso
---
El titulo debe ser Concurso/III Edición: Fechas con estilo/ Día del queso (Nombre de tu receta)/por @usuario
Publica tu entrada en la comunidad Scouts y sus amigos.
Utiliza las etiquetas #fechasconestilo #contest #steemexclusive #food #scouts y la etiqueta de tu país. (ejemplo, #venezuela) y por último el club al que perteneces.
Invita a 3 amigos a participar y reestemea este post para que todos sepan de él.
Deja el link de tu entrada en los comentarios de este post.
Apoya a la Comunidad #Scouts configurando el 15% de las recompensas a su cuenta Comunitaria @hive-181136.
Este concurso estará abierto hasta el 7 de Junio.
---
Premios
1er Lugar
Voto Booming 🥇
2do Lugar
Voto Booming 🥈
3er Lugar
Voto Booming 🥉
---
Espero tu participación. Diviertete🧡

ENG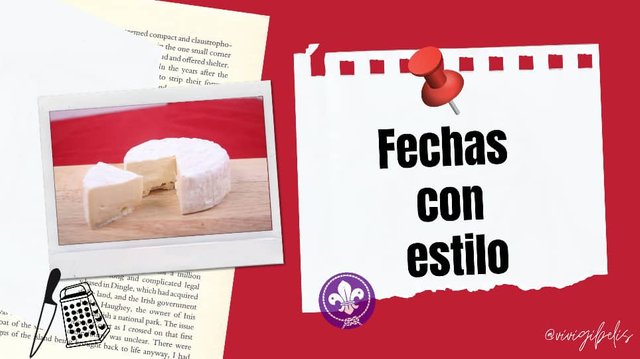 ---
---
There are peculiar and curious celebrations worldwide that we are unaware of, it is not only remembering dates that are commonly taken into account, there are also those that are unusual, rare but still fun.
In this third edition we commemorate the day of a food that is popular worldwide, not only because of its types and variety but also because of its accessibility and that is absolutely delicious in every meal.
---
What should you do?
---
• Prepare a meal by adding your preferred cheese, either for a dessert or any dish.
• Show me the step by step and you can mention it because it is to your liking, how much cheese costs in your place of residence and any other curiosity you want to share.
---
---
General Rules of the contest
---
The title must be Contest/III Edition: Dates with style/ Cheese Day (Name of your recipe)/by @user
Publish your entry in the Scouts community and their friends.
Use the tags #dateswithstyle #steemexclusive #food #scouts and the tag of your country. (example, #venezuela) and finally the club you belong to.
Invite 3 friends to participate and repost this post so that everyone knows about it.
Leave the link to your entry in the comments of this post.
Support the #Scouts Community by setting 15% of rewards to their @hive-181136 Community account.
This contest will be open until June 7.
---
Awards
1st place
Vote Booming 🥇
2nd place
Vote Booming 🥈
3rd place
Vote Booming 🥉
---
I look forward to your participation. Have fun🧡