Hello Everyone…!!!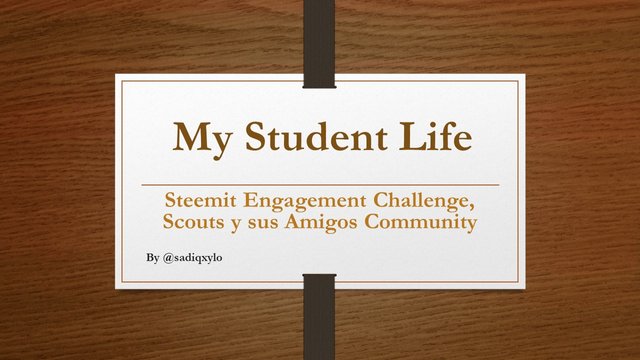 It is the final week of the season two of steemit engagement challenge and I'm here to present my entry on the contest topic "My Job" organized by the leaders of this great community. I'm a student and my presentation will be base on the life of a student.
---
---
My Life as a Student
---
I'm Abubakar Abdul-Salam but I'm known here as @sadiqxylo, a final year university student pursuing a degree in computer science at one of the universities in Ghana 🇬🇭.
My journey from first year to final year hasn't been easy and not to talk of the constant traveling from home to campus every break and reopening. Aside that, I'm nonresidential student on campus and so I have to walk 3-4 miles from my hostel to campus, which is very stressful especially on sunny days.
Right from first year, I have been studying courses related to mathematics and statistics and during my first semester, we all studied English as a core to ease up our study since all courses are taken in English. The highest credit hours I have ever scheduled was 18 which was in my first year. It was actually seven courses and as I progress to second, third and final year, the courses per semester has reduced from seven to six and to five for my final semester in the university as a student studying de going computer science.
From day in day out as a student, I attend lectures starting from 7:00 am to sometime 8:00 pm. Maximum for a lecture is 2 hours and sometimes I can have three consecutive lectures which will be six hours. During these days on my schedule, I mostly don't concentrate especially on the last 2 hour period.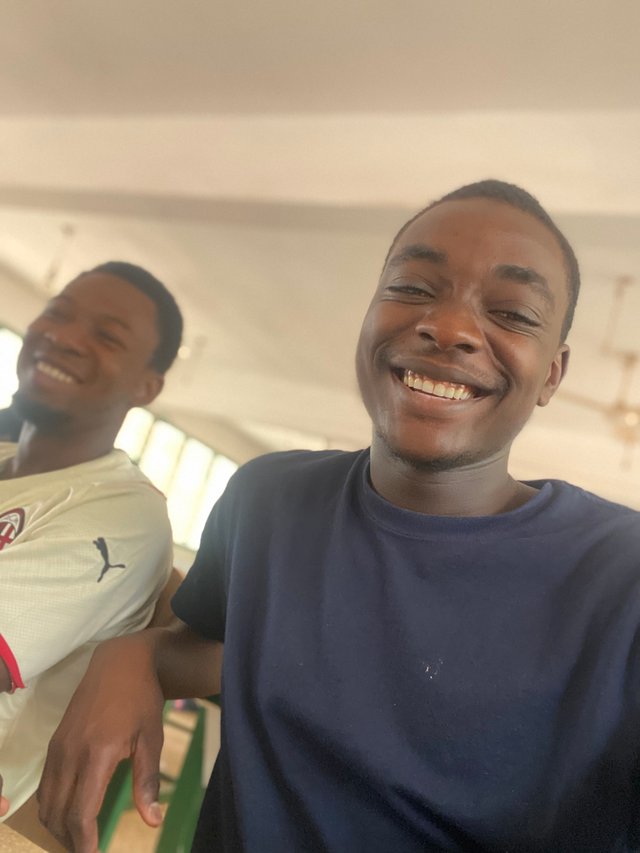 During lectures with a friend
---
As a computer science student, most of our lectures are scheduled in the computer lab. Course like programming in the various languages are taken in the lab since it's practice based. Also, computer hardware architecture as a course is practical based and can not be taken in the normal lecture halls unless in the lab.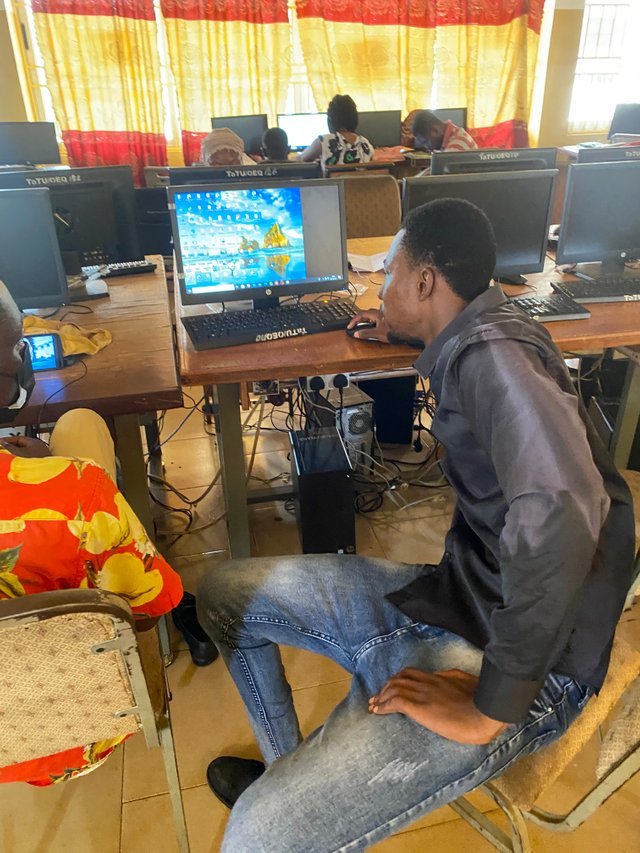 lab session
---
---
As it can't always be about studies, during the weekend we go out for refreshments, and the most place we usually go is the pool side. We go out to swim and have fun to refresh us for the coming weekdays. Sometimes we stay at the hostel playing video games.
---
After every semester we do write end of semester exams. Though it can sometimes be stressful but we always put up our best to stay focus and pass to continue our stay in the university.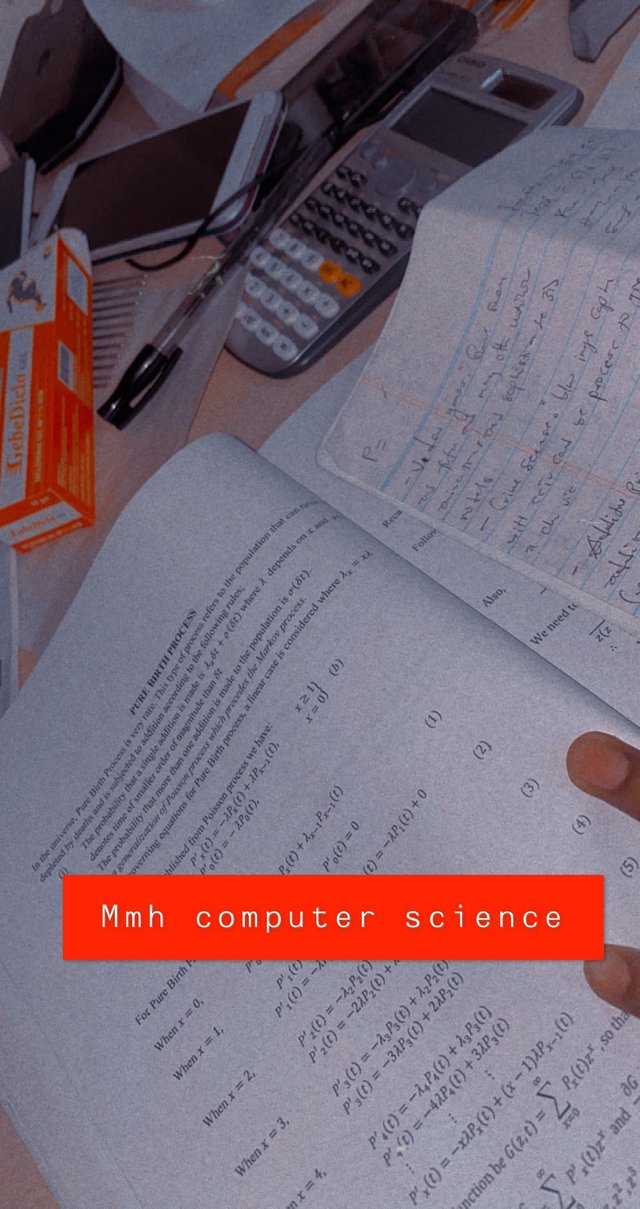 Preparing for end of semester exams
---
Though being in school is very stressful but I still find time to create content on Steemit. I used to write my crypto assignment during free lessons and after the close of the daily schedule. Actually everything became easily when the pandemic 😷 started. We were asked to stay in our hostels due to the social distance restrictions and so I had ample time to do my assignments. When the pandemic was over, I went back to my usual style of writing during free lessons. I sometimes stay up till midnight for my crypto chart study since I also sometimes indulge in future leverage trading.
---
My Dream Job
---
Though I'm a student I will one day be employ for a daily job. Since childhood I have always wanted to be free, schedule my daily activities myself and not work under some one who always give orders to be followed. So I needed to choose a program that will earn me self employed and not keep me away from my family.
After high school, I did all my research and realized computer programmer will be a self employed job I have been dreaming about.
I will continue to pursue masters in programming after my degree in computer science to have full knowledge of coding and designing of computer programs like most of the richest men in the world. This will help me build a social life with my family and also create a lot of employment for other since I intend on building my own company like Bill Gates.
---
---
Computer programmer is my dream job and I'm doing all it takes to achieve that one day. I will like to invite @farhmade, @kasib07 and @abu78 to participate in this contest.
All the images in this article are taken with my phone
---
---
Thanks For Your Attention