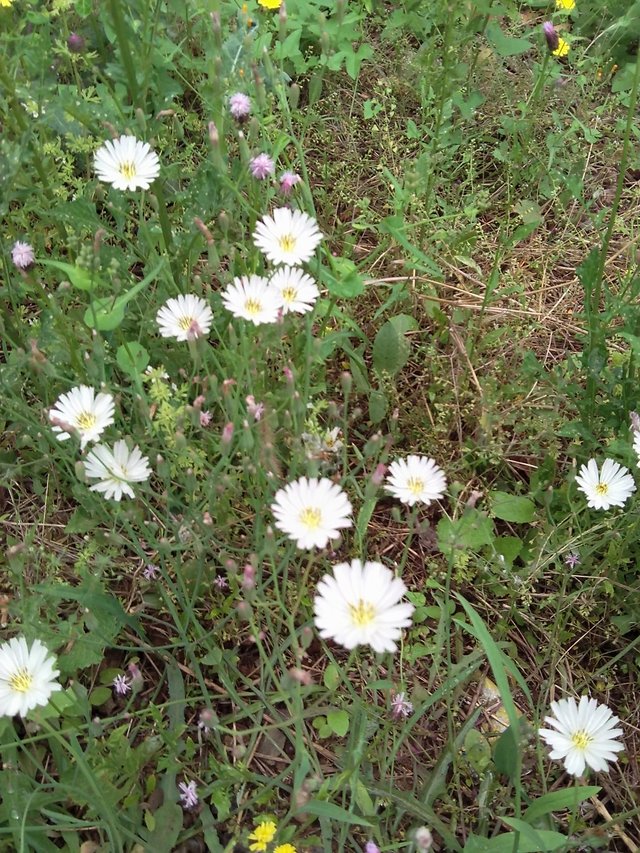 My daughter has a college roommate whom we may call Tingting for now. Just like her name, Tingting looks pretty, completely with a southern girl's gentle. Tingting is from Yantai, a beautiful seaside city in Shandong Province. Her grandmother married to Shanghai, and Tingting was raised by her grandmother since she was young. Perhaps we understood the reason why she came to Shanghai from Shandong.
My daughter became good friends with Tingting and gradually learned about what was going on in Tingting's family. Tingting's mother had given birth to her when she was 20 years old, and Tingting had never met her father and was reluctant to do so when she grew up.
Tingting's mother loved to dance when she was young and met Tingting's father in a dance hall and then fell in love. After having Tingting, her father never showed up again. It is said that the man came from Hunan Province, a faraway place from Shandong. Tingting had to be raised by her grandmother, and the pain had to be shared by the kind old woman.
Naturally, Tingting's grandmother treated her with love and affection, and I'm afraid it would not be too much to say that she was spoiled and pampered. What kind of feelings does Tingting have about her mother's suffering when she grows up and becomes sensible?
Tingting never talks about love and often tell people that it is good to live alone and that it is painful to have children. The grandmother who advised her to think about marriage was also replied with some negative things: so-and-so woman was disabled or even killed by domestic violence, so-and-so divorces, so-and-so had an affair, etc. The timid, kind grandmother also slowly became scandalized and stopped advising her.
Is Tingting unwilling to talk about love? I'm afraid not, but her mother's experience has left a deep influence on her, and she is afraid of repeating the same mistake, afraid of following in her mother's footsteps. She is actually a kind of escape, and she even thinks that all men in the world are bad.
This year, at the age of twenty-seven or eight, Tingting is still celibate and has no thoughts of marriage.
Tingting works in a company, several years past, with neither promotion nor salary increase, and the year-end rating is always the last grade D. This rating is linked to the year-end bonus. If the rating is low, then the bonus is also low.
This is probably the general practice in the company—to let you take the initiative to resign, and the company does not take the initiative to dismiss you. Tingting also had the idea of resigning, but her grandmother strongly advised her that it would be good to be stable.
Tingting's year-end bonus was only half of her salary, which was the result of being rated last, but Tingting's grandmother would give Tingting a bonus to make up for the lack of Tingting's bonus. The less bonus Tingting received from her company, the more her grandmother paid. Gradually, Tingting lost her will to fight and was satisfied with the status quo.
My daughter talked to me about these things, my heart was heavy. What has turned an innocent girl into this? Running away from love, running away from society and becoming without any fighting spirit.
女儿有个大学室友,我们暂且称她为婷婷,正如这名字长得娇小、秀气,完全一副南方女孩的温柔。想不到与女儿竟是同样来自山东,婷婷来自山东烟台,一座美丽的海滨城市。其外婆嫁到了上海,婷婷自幼由其外婆抚养长大,后来也就明白了她由山东考到上海来的原因了。
女儿与婷婷成了好朋友,也就渐渐了解了婷婷家庭里的事情。婷婷的妈妈20岁时就生下了她,婷婷从未见过自己的父亲,长大了也就更不愿相见了。
婷婷的妈妈年轻时喜欢跳舞,与婷婷的父亲是在一个舞厅里相识的,随后坠入爱河。懵懂无知的爱情,在有了婷婷以后,也就烟消云散了,从此再也没有那个男人的影子了。据说,那个男人来自湖南省,与山东有着海天之遥的距离。
婷婷只好由其外婆抚养成人,女儿遭遇不幸,只好由善良的老人来分担这份痛苦了。
老人对婷婷自然是疼爱有加,倘若说是溺爱娇惯恐怕也不为过。长大懂事后的婷婷对妈妈的遭遇又是一种什么样的心情呢?
婷婷从未谈情说爱,经常对人说,一个人生活很好,要孩子很是痛苦。对苦口婆心劝其谈婚论嫁的外婆也是用一些负面的东西来回应:某某女被家暴致残甚至致死,某某离婚,某某有了外遇等等,胆小、善良的外婆也慢慢有了忌惮之心,也就不再相劝。
是婷婷不愿谈情说爱吗?我觉得恐怕不是,而是其妈妈的遭遇在其内心烙上了深深的印痕,她怕重蹈覆辙,怕步其妈妈的后尘。她实际上是一种逃避,她甚至认为天下的男人都是坏人。
今年已二十七、八岁的婷婷还是奉行独身主义,丝毫没有谈婚论嫁的念头。
婷婷在一家公司工作,几年过去,既不升职也不加薪,年终评级总是最后一个等级D级。这评级与年终的奖金挂钩,评级低奖金也就低。
这大概是公司里的一般做法,就是让你主动提出辞呈,而公司不主动辞退你。婷婷也有过辞职的想法,可她外婆极力相劝,稳稳当当就好。
婷婷年终的奖金只有工资的一半,这是评为最后一个等级的结果,可婷婷的外婆却会给婷婷发奖金,以弥补婷婷奖金的不足。婷婷公司里发的奖金越少,她外婆贴补的越多。渐渐地,婷婷也就没了斗志,心安理得了。
女儿同我谈起这些事情,我的心情很是沉重,是什么把一个天真烂漫的女孩子变成了这般样子?逃避爱情,逃避社会,变得没有一点斗志呢。