Hello..!!
My Dear steemians,
I am @alamgir833 from Bangladesh
Today is Friday, January 14/2021
---
---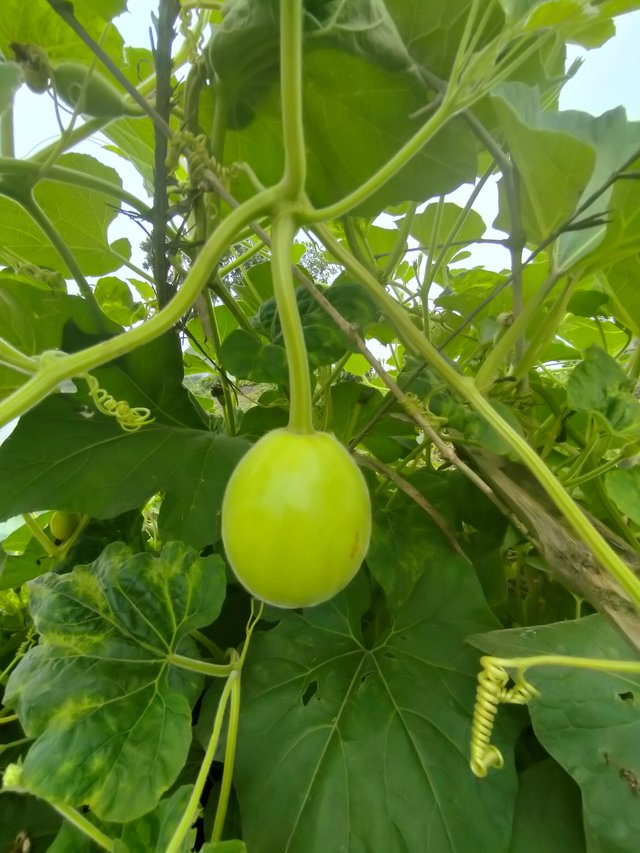 Good evening, all my Steemian friends, I hope you are all well. The topic I am going to discuss with you today is about Gourd and pumpkin farming. And these vegetables I have grown on the banks of our pond. And I have come to you with the subject of how I have benefited from how I have cultivated. And hopefully, in the light of my full description and proper knowledge of this vegetable cultivation, I will be able to explain it to you. Let's start with this hope then go back to the main point.
The key to creating a vegetable garden is where you are going to create this garden. There should be adequate ventilation and good soil quality. In particular, soil quality and sunlight play a special role in creating vegetable gardens. So I chose the right place for our pond and by cultivating this sweet pumpkin in this place I have got immense success and the demand for vegetables for my family has been met.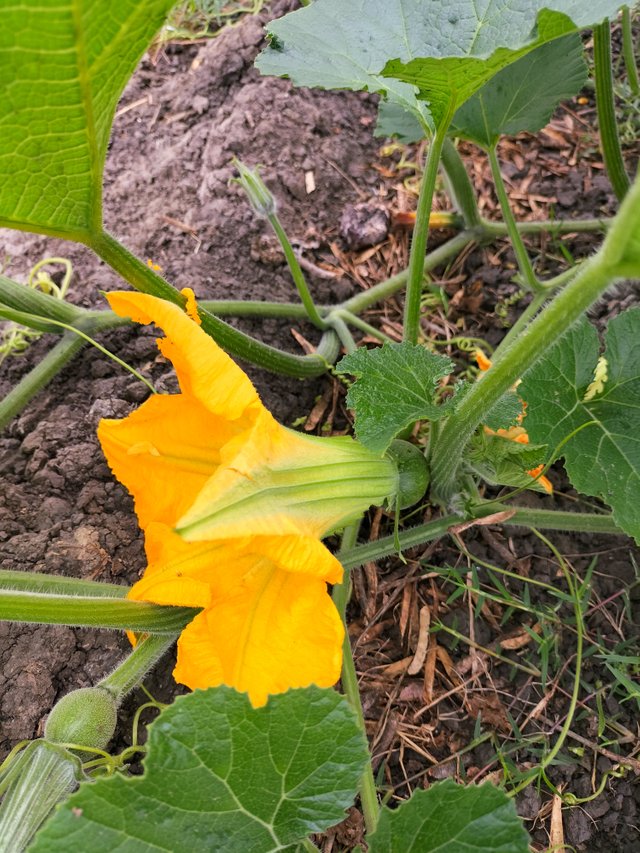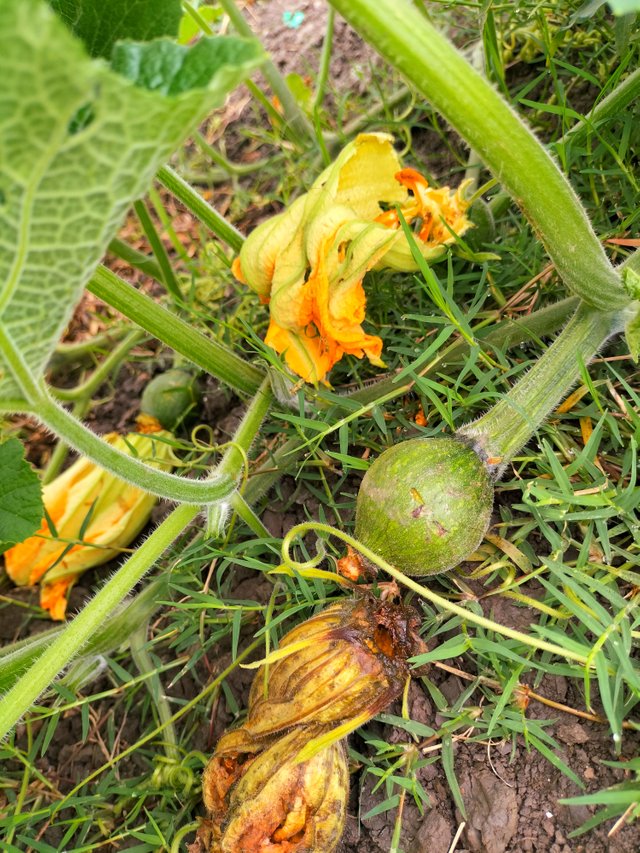 The two pictures you can perceive here are the green sweet pumpkin trees planted in our pond. This sweet pumpkin is a very nutritious food and contains vitamin D. Which is very beneficial for human health. Not only this sweet pumpkin, its data or leaves can also be cooked and eaten as a vegetable. This vegetable garden made in the pond was very nice, I have tried to publish a picture of it among you.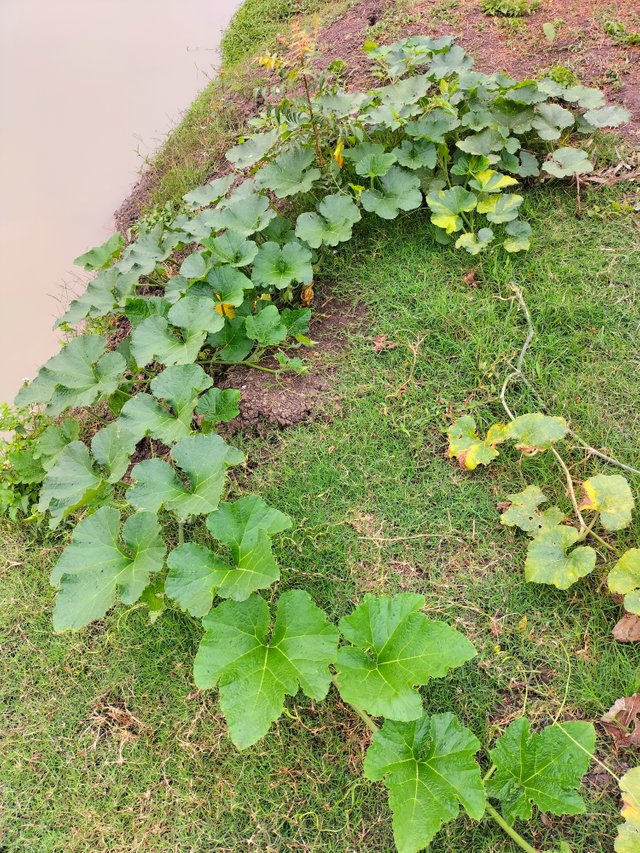 In the vegetable garden, I planted this seed in the ground to germinate the pumpkin. Seedlings germinated from seeds and became full grown trees in three to four months. In this picture you can see the leaves of this herbaceous pumpkin tree floating along the edge of the pond and spreading in many places. As it is a herbaceous plant, the pumpkin is caught in the flower on each stalk and the pumpkin fruit is formed just below the flower of this pumpkin tree. This fruit is made in a very nice way. The scent of flowers is beautiful and an essential benefit of nature.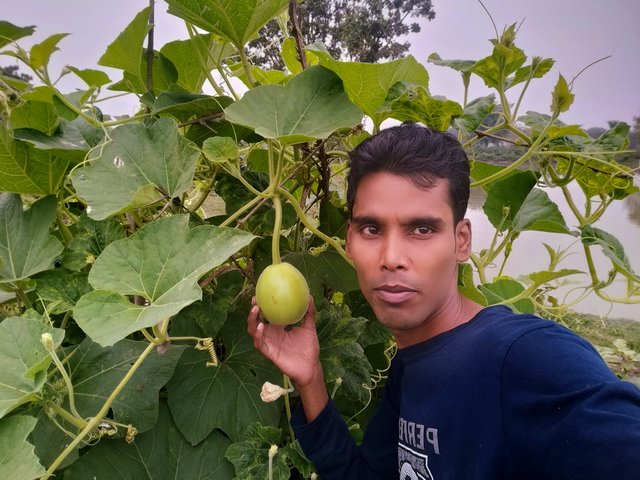 This vegetable garden of nature which carries enough beauty in the pond bank garden, I have made this garden on the pond bank myself. And I took a picture of this gourd with my own hands. And I loved taking pictures of myself with gourd. Because the joy of taking pictures with the vegetables in your garden is different from what you can see through the pictures.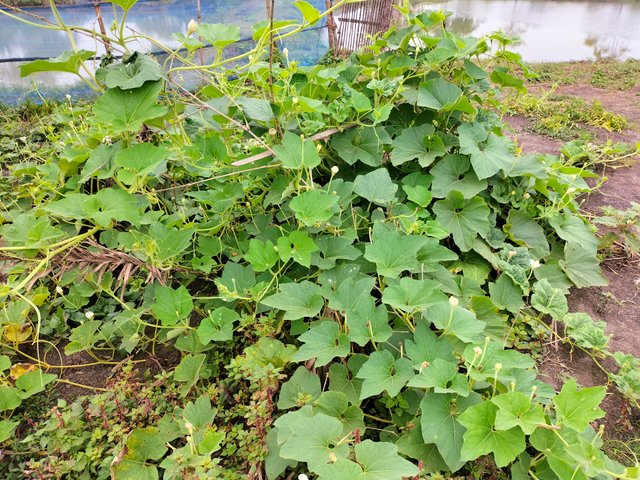 You need more than luck to succeed in affiliate business. That's how I did it myself. So that this creeper is a national tree and they spread all over the place. So I put some bamboo mats or sticks on it. So that these plants can spread and the results of many vegetables can be seen in it and this is what happens as a vegetable. In a word, there is a need for a lot of space for herbaceous vegetables.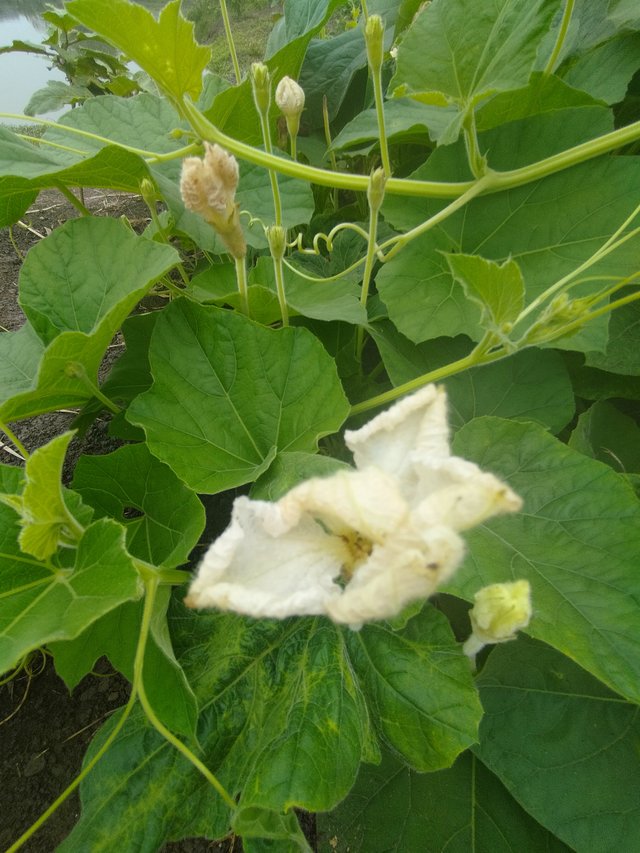 Within six months of the planting of this gourd, the tree begins to flower. These flowers are slowly germinated by various insects, resulting in flower pollen through pollen. Pollen is transferred from one flower to another. Fruits germinate on each tree through pollen. I picked up the fruit of this gourd tree with my mobile phone. And it was very nice to have this picture of a pumpkin flower.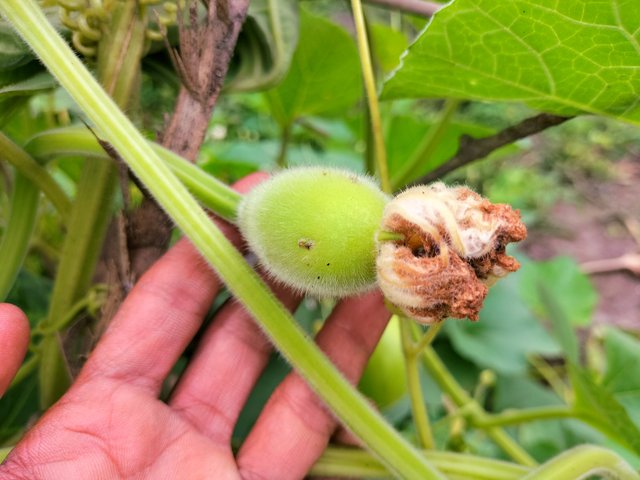 It takes about 20 to 30 days to transform from flower to fruit and in these few days the size of the fruit starts to grow from small to large. And the full-grown gourd turns into a pumpkin. And I tried to show the picture of this fruit with my hands, what it is like to look like a pumpkin at a young age.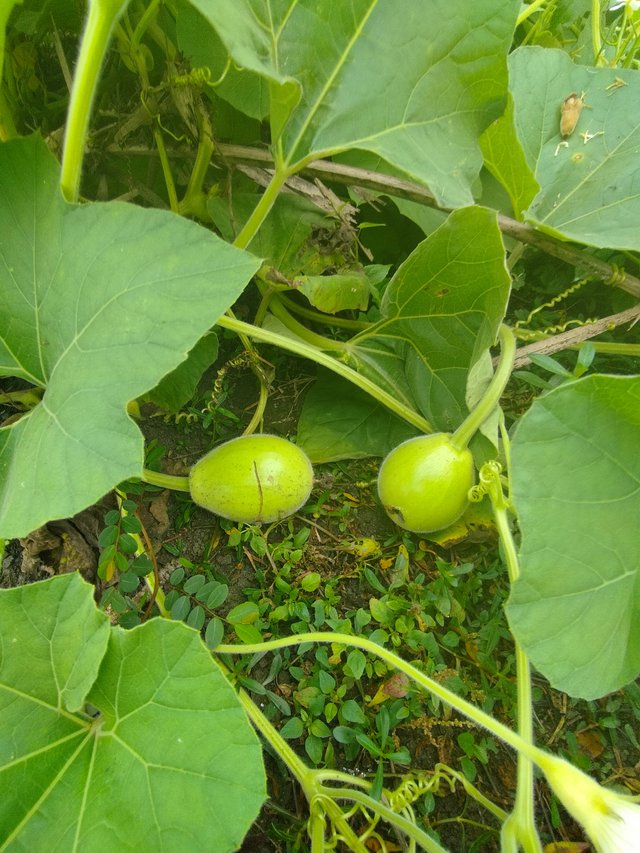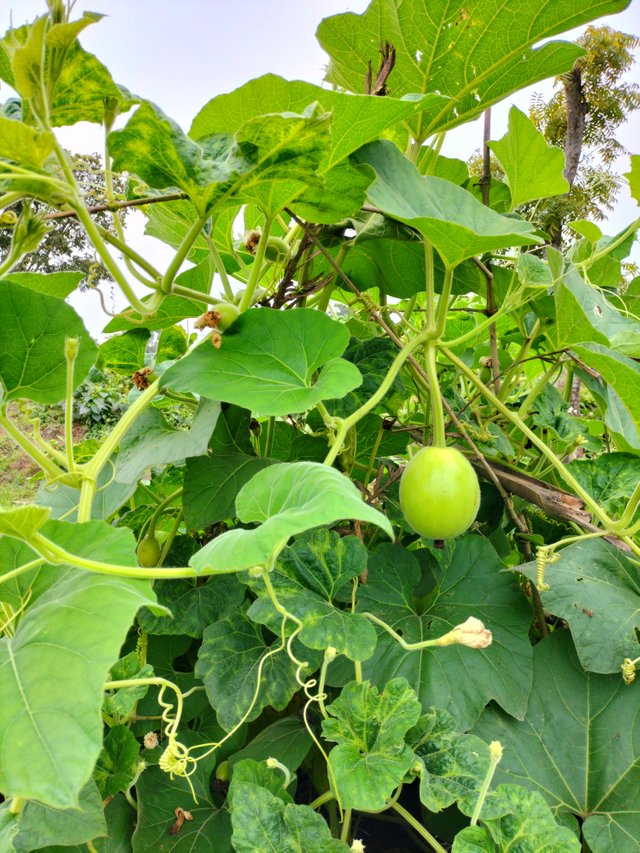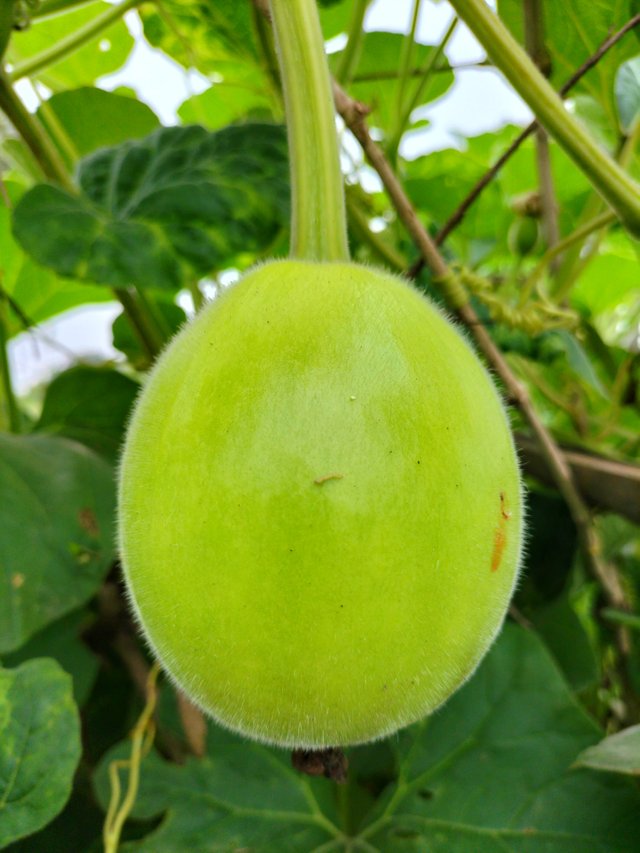 This gourd can grow from small to large and weigh about 1 kg to 2 kg after germination in full bloom. I am publishing among you the pictures of its growing periodically and this gourd can grow slowly and take on many different shapes. However, as soon as it is green, it is ready to eat as a vegetable. Healthy and fresh vegetables are obtained from trees.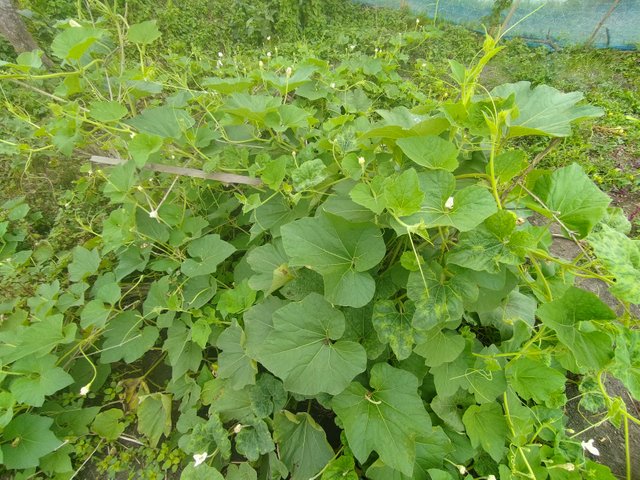 When the gourd, pumpkin tree grows green and fresh, the full grown tree is very fresh and enhances the natural beauty. And this tree can live up to 1 year. With its roots. I am showing you a real proof through this picture. And this whole pumpkin and profit garden was very nicely planted on the edge of our pond. I am sharing a picture of this wonderful tree with you.
I'm going to end up here like today, saying goodbye to all the friends in this community. I will appear among you again in the future with a new topic or publication. At the same time you will be well, you will be healthy, you will follow the hygiene rules. Thank you.
---
I am a #Bangladesh user. I am not financially self-sufficient, so by participating in #Club5050 I would like to continue my activities on the #Steemit platform. That's why I'm hoping for the support of #Club5050. I am happy to share all the work of my #Steemit platform with Steemian friends.
---
Information about the photos.
⤵️
---
---
My heartfelt thanks and appreciation to the admins and moderators of this community.
⤵️
---
---
"Cc:"@pennsif
Thanks everyone.
Best Regards.
@alamgir833
---
Stay home, Stay safe. Be aware of Covid-19.
---