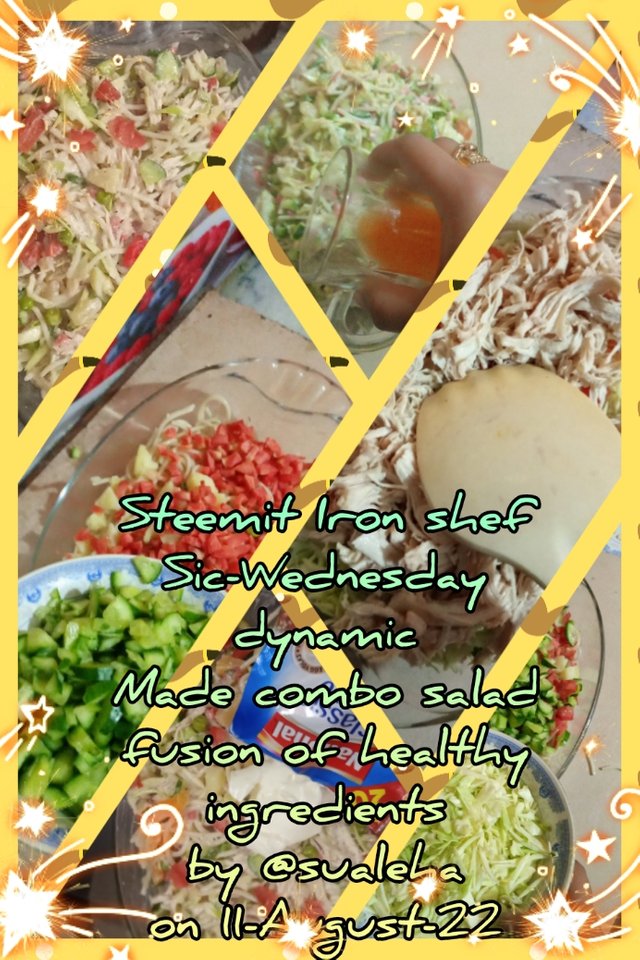 🥗Hello Everyone 🥗

I am @sualeha from Pakistan today I'm here again to share My post in daily theme of Tuesday post about my own create salad 🥗🥗 I hope you like it so guys with out waising time let's statmy my healthy and very fasty my fusion salad ,in this salad pasta in spaghetti form and colourfully veggies and punch of fruits I am when you will try this simple but super delicious and full of nutrients, very good for all ages I share here Ingrident list ,in the list I add these veggies and fruits my family so it's totally optional you add that you like to eat in salad but if you follow my recipe I am sure you like it .
Ingredients
Boiled shaded chicken boiled
spaghetti
Boiled potatoes
Boiled peas Chopped green chilli
Pine apples
Apple
Cucumber
Cabbage, carrot
Salt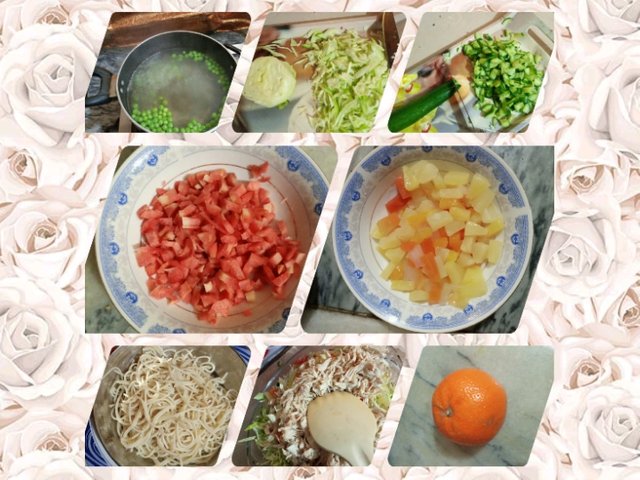 Procedure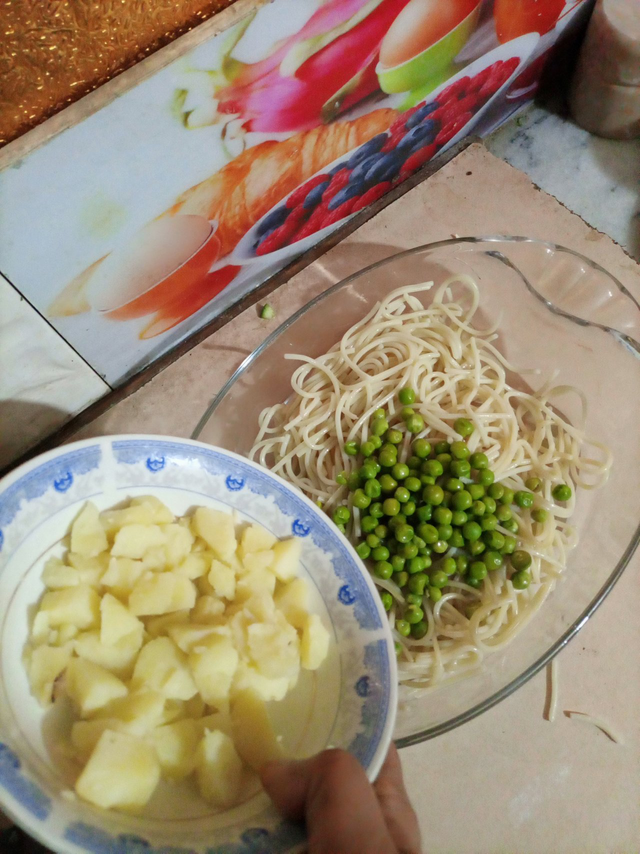 First of all I add boiled spaghetti , potatoes,peas in a bowl and mix it well.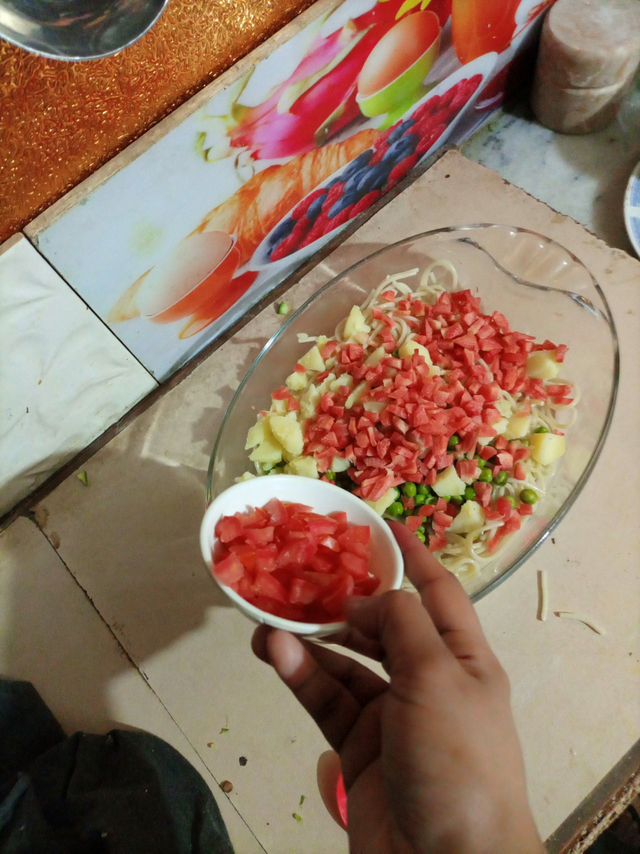 Now add carrot finely chopped and tomatoes, pineapple chunks in salad.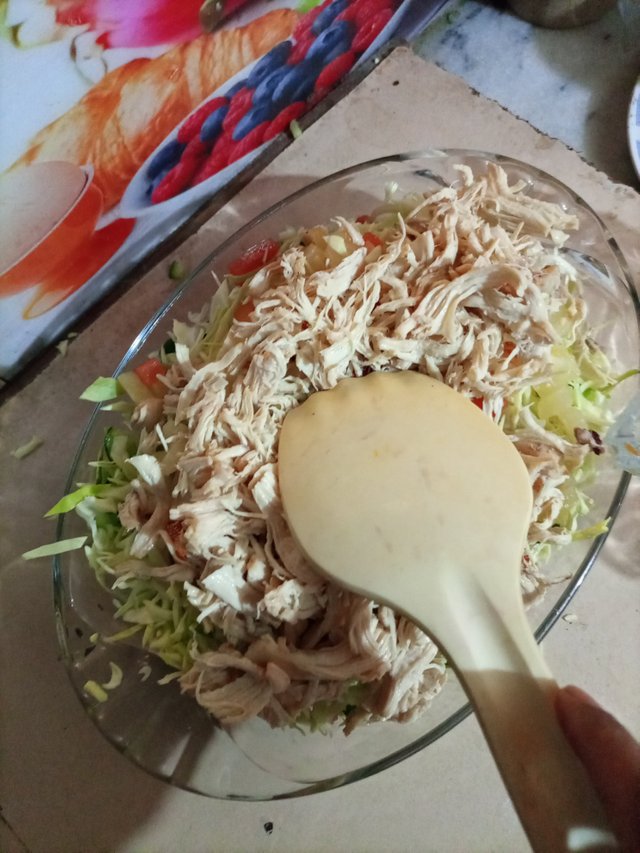 After that add boiled and finely shaded chicken in bowl and mixed it well .
---
Now add chopped cabbage, cucumber in salad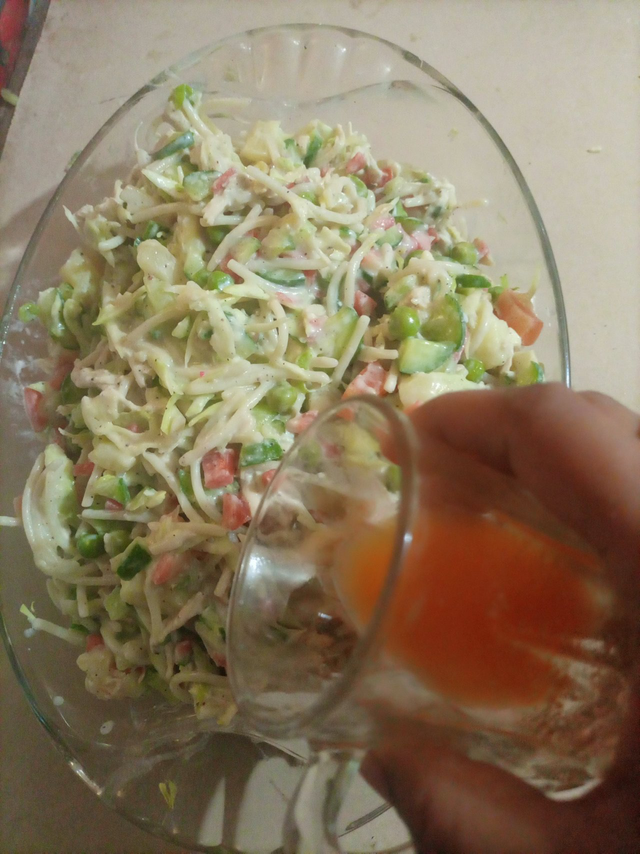 I add orange juice in salad ,it's enhanced the colours and flavor of salad .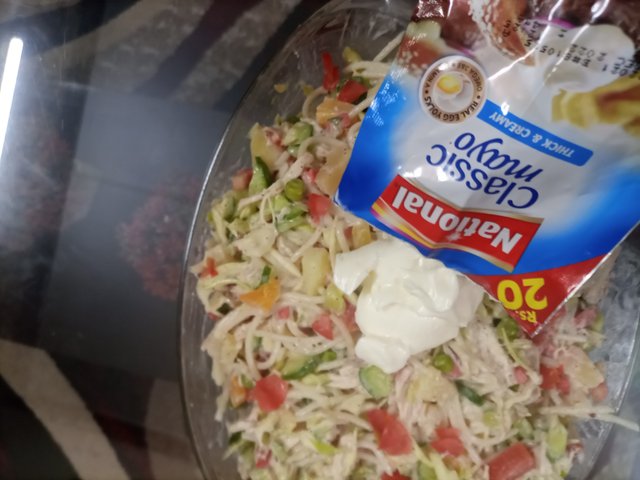 In the last I add mayonnaise in salad ,it gave rich and creamy texture in salad 🥗🥗.
Final Look
*It's done ,it's better to served cool but it's depends on your taste.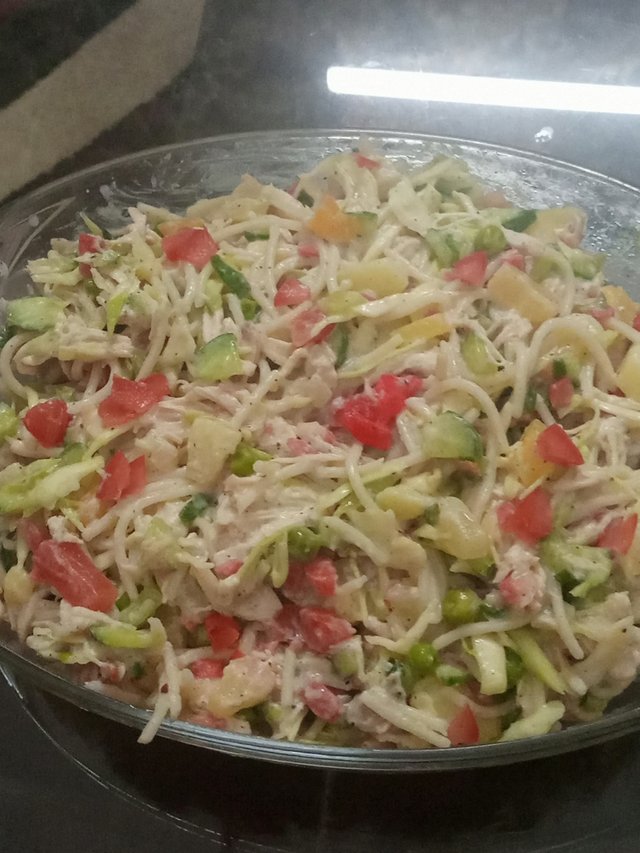 The fusion of veggies+fruits+ chicken all family members liked and Skip junk food in your like cook healthy,eat healthy.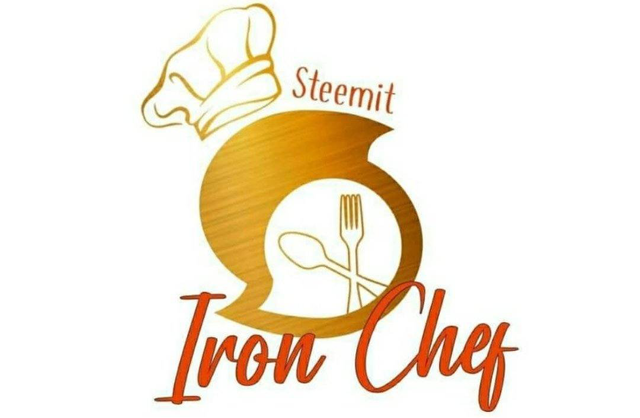 To finish I like to thanks @steemit-ironshef ,@marlyncabrera ,crisvera for guidance and surrort.
🥗🥗Thanks for reading my post 🥗🥗
I hope you likey salad recipe see you soon with new post till then take care .
kind regards