Hello Foodies,
I'm here to share one of my favorite foods today for this cool and fun challenge which is conducting by our friend @decuartae. Hope she and you guys will interested in it.🤗
---
You know, we Sri Lankans' the main food meal is Rice & Curries. So, there are plenty of Currie varieties. When we made curries we cared about whether those curries combined or not.
Anyways, today I'm going to share one of my favorite curry combinations with rice.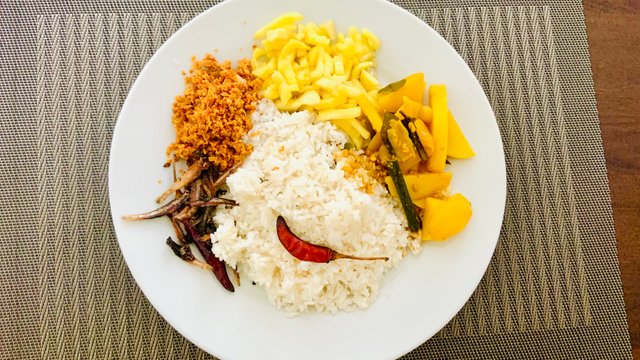 Jack Fruit
Well, this is not a vegetable that always available to buy. We make jack fruit in many ways. So, here I made it boiled with only a bit of salt. The smell was so good and so do the taste.
Coconut Sambol
This one is well going with Jack fruit. Sometimes we eat jack fruit only with coconut sambol. And I made it a bit spicy.
Potato Curry
Well, it is so necessary to have a gravy curry when eating rice. That's why I made this delicious potato gravy with coconut milk.
Fried Chilis & Sparrows
We can really enjoy the rice and curries when there are some fried chillis and Sparrow with a little touch of salt.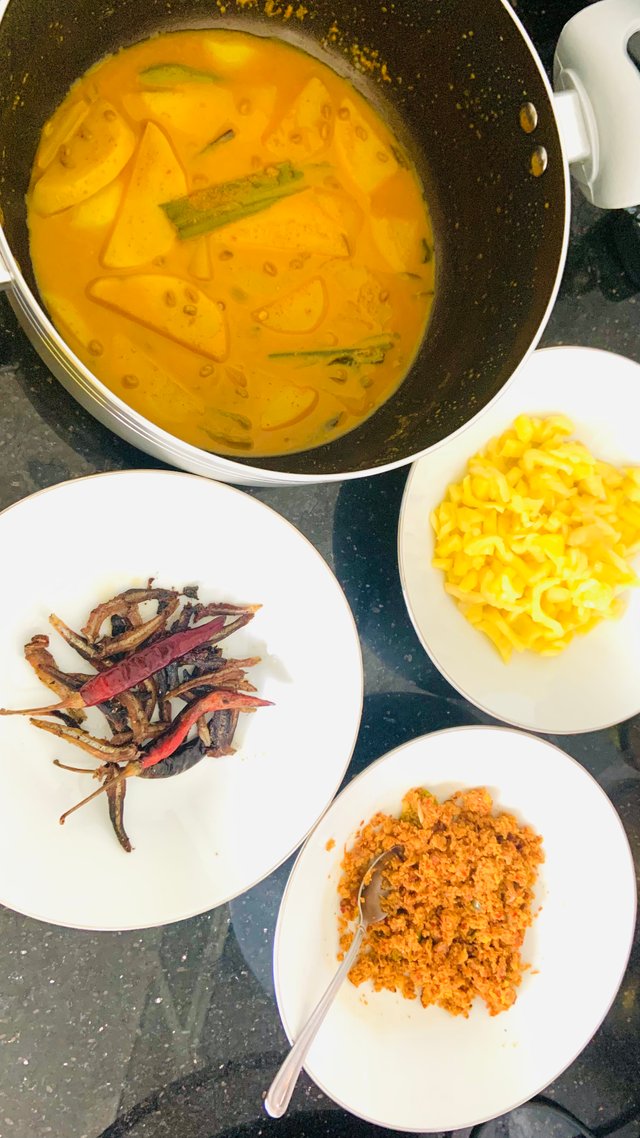 Well, these are my delicious curries which I made with white rice for lunch. Believe me, this combination is the best!!!👌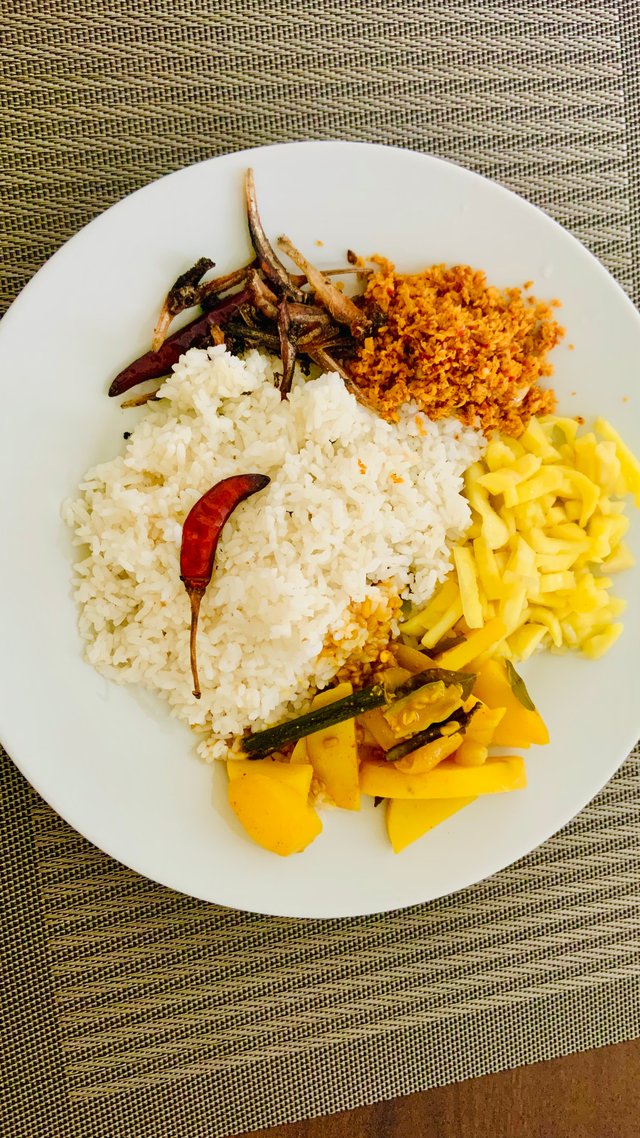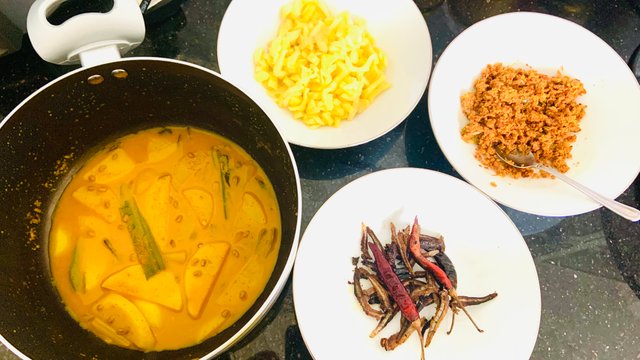 Hope youu guys enjoyed my blog!
Thank you so much for the love🤍
Have a nice day all!!
✨