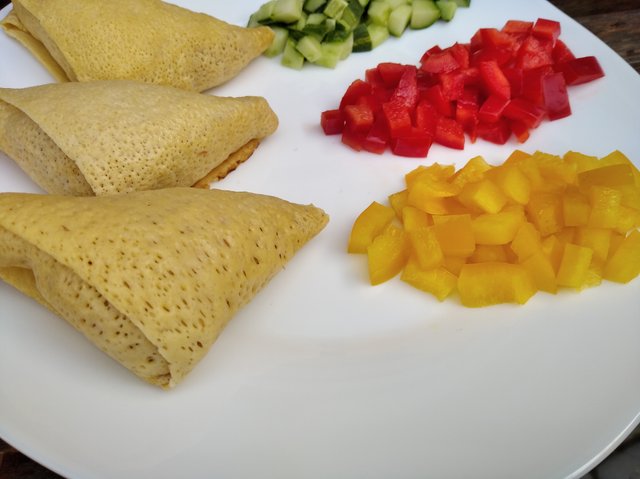 Every day, mothers are faced with the question: what to cook for the child for breakfast? This question is not always easy to answer. Breakfast should be light and tasty. The choice of breakfasts is not that big, so they can be repeated often.
This time I decided to prepare a surprise for my daughter. I served her a brand new breakfast that she had never tasted before. This is a Ukrainian dish of Benderiki with meat.
Benderiki with meat is a very tasty dish, which is triangular-shaped pancakes stuffed with minced meat. What do I need to prepare the meal?
Pancake Ingredients:
Flour - 2 cups
Eggs - 2 shuki.,
Water - 1 liter,
Vegetable oil - 3 tablespoons,
Salt - on the tip of a teaspoon.
For filling:
Onion - 1 head,
Chicken meat - 500 gr.,
Spices,
Salt,
Fresh herbs - optional.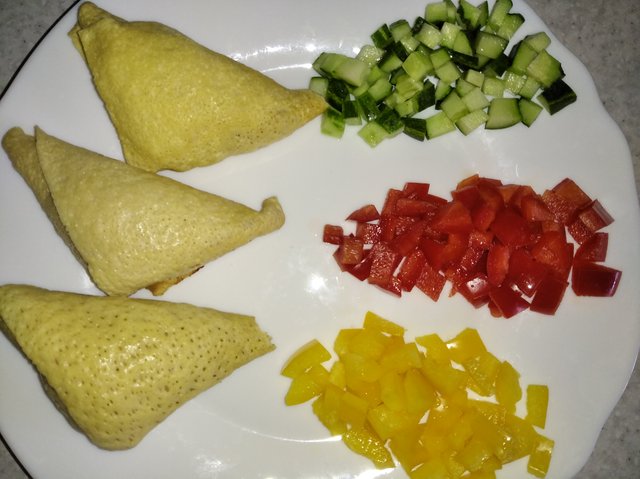 In a deep bowl, whisk eggs with salt, pour in water and mix. Add vegetable oil and mix again. Add flour in small portions, constantly stirring the dough. As a result, it should get a homogeneous consistency. So, the dough for thin pancakes is ready.
Heat the pan and add vegetable oil. Pour the batter into the hot pan. As soon as the edges of the pancake become a transparent crust, and the top thickens, it can be turned over. Carefully, so as not to tear, turn the pancake to the other side with a wide spatula. Bake all other pancakes in this way. As it cooks, put it in a heap on a plate.
Now we prepare the filling. For the filling, I chose boiled chicken fillet. I beat it in a blender together with fried onions. Additionally, you can add fresh greens to the filling.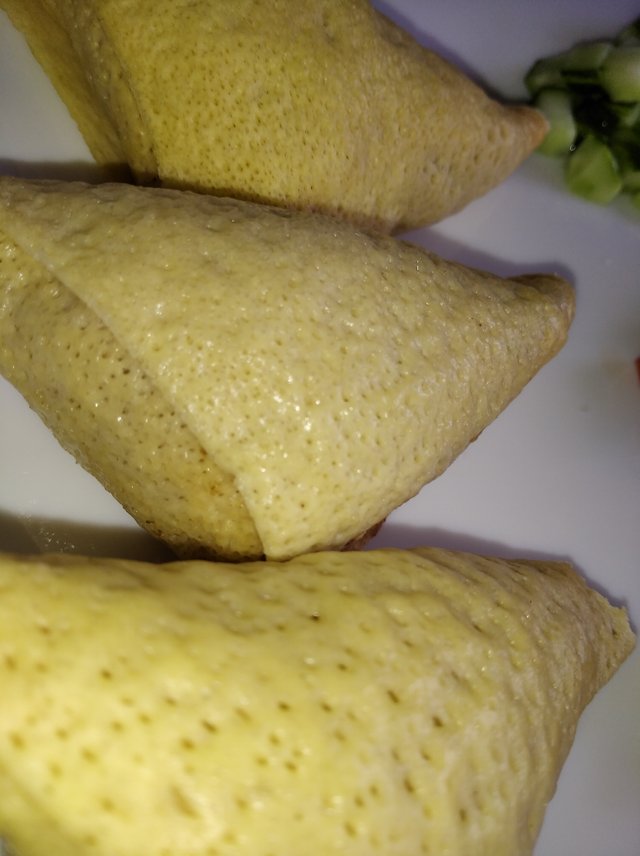 Now put the pancake on a board and cut it into four parts. We spread the pancakes on a board, cut them in half, spread a thin layer of filling and roll them into triangles.
Our Benderiki are ready. In the original recipe, they need to be stuffed with raw minced meat and fried in an egg. However, they then turn out to be very greasy and heavily fried, because in the middle there is raw meat and it takes time for it to be well fried. Such food is not good for children, but pancakes with meat filling are just right.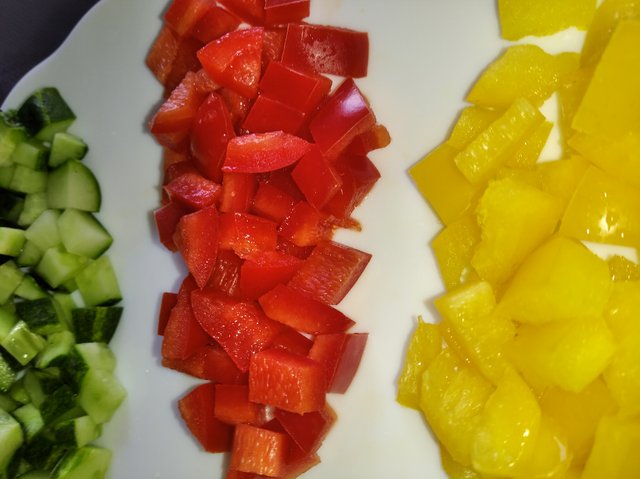 I prepared a light vegetable salad with yellow and red bell peppers for Benderiki, which the child mixes independently and spices before eating.