Hello every one in this fine community, this is my first post in this community and in this post i will be explaining my reason for hating god's unchained at the moment.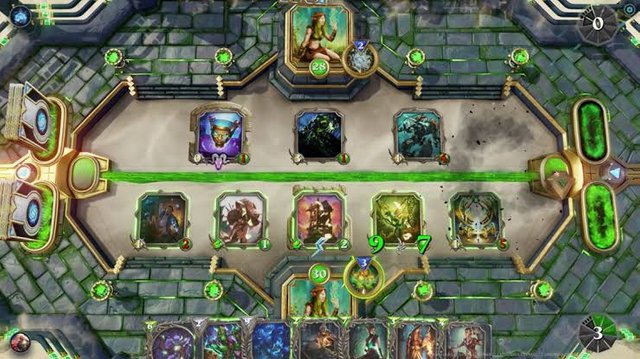 Source
For thosr who havw never heard of Gods Unchained, it is a free to play game which gives it's users true ownership of cards and this is according to what they say atleast, in the crypto space section of games God's unchained and Splinter Lands are the two huge competitors when it comes to card games but if you ask me i like Gods unchained more because i think it is less scripted compare to splinter lands that is just scripted any way back to the reason i hate Gods unchaine.
The reason is because of the lack of transparency, slow network and gas fee, if this problems are fixed i believe this game will go clear of splinter lands, i will explain in details now.
Transparency: This game lacks transparency, it is just too difficult for a new comer to understand what he or she need to do just to play, it even gets very bad when i don't even know my user id, i hope the fix this issur by explaining every section of their app.
Slow Network: This is the biggest problem in this game, it is too bad that you can loose a match when the network decides to be your enemy, it just skips to the results even when it manages to want to connect it just loads forever before you can play in a match that you may loose or win so it is fustrating.
Gas fee: if you are not new in crypto you will know the network that has this problem but if you are new it is the Eth network, Gods unchained still runs on the Eth network so it is just evil to do transaction 😂 both in the buy and selling, it is just not worth it for a newcomer.
This are the major problems in the game, Gods Unchained can be a solid game that people will rush if the fix this three issues that every one keeps complaining about anyway thanks for reading.