Intro - Binemon
---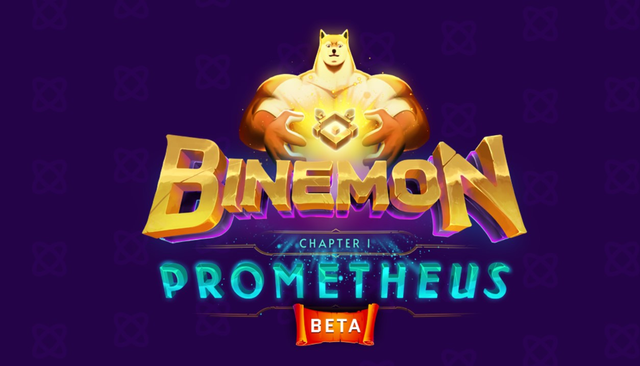 Binemon is an NFT game integrated with the elements of the Idle RPG game. In order to collect and trading eggs, ambrosia (fusion), ammunition, objects, land, and players are also directly connected to fight PVE, PVP methods and receive many crypto prizes.
A type of Idle RPG game genre with popular names like Lost Centuria, Adventure, and Idle Heroes are already storming the gaming community around the world. However, they serve the purpose of entertaining only the players. The combination of NFT has opened up the ability to own, trade, and trade in-game content, which is a lack of classical/traditional games.
The NFT game is not a temporary practice, but a new revolution in the current game industry. Making the main product complete is very important for Binemon developers, which is why we work every hour to achieve that. When you make a profit, it is very important that you have fun
Binemon belongs to the game category which is definitely not new to the gaming market. However, it is worth looking forward to the NFT installation which gave birth to the concept of "Play to earn."
Development guidelines paint a never-ending world of crypto-currency earnings, in which every game player and anyone with access to their smartphone can enjoy and benefit from the game.
How Does Binemon Work?
---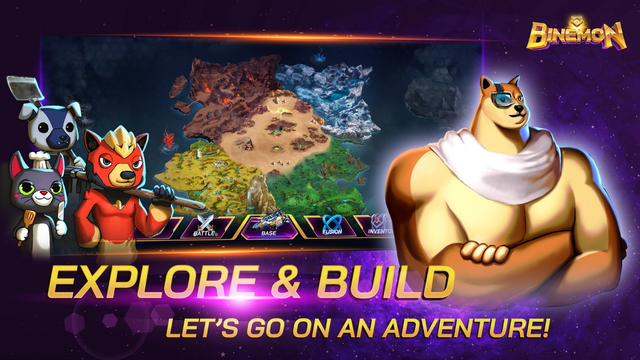 Before players can interact with the Binemon universe, they need to find creatures to fight for them. These animals are divided into different races, levels, and categories. If a player has a team, he can get into PvE game mode to start collecting prizes and become stronger. One can play the game with an Internet browser and mobile apps, available on both Android and iOS.
Players will face many different battle stages to win prizes. Those who prefer to compete with other players can create an effective creative strategy. Winning duel players' prizes with Ambrosia - Binemon's main asset - Epic Items, and PVP level. Top players will benefit from special benefits from Binemon partners and sponsors.
Throughout the game, players can find eggs, characters, objects, and land. They can sell all these things like NFT in the market for DRK coins. Binemon ecosystem contains three tokens. Administrative BIN, DRK market, and AMB, representing Ambrosia. The price of 1 AMB will always be 35 DRK. Players can get ABM through fighting in battles, which can be converted to DRK and that can be sold on the DRK market.
Binemon Price (BIN)
---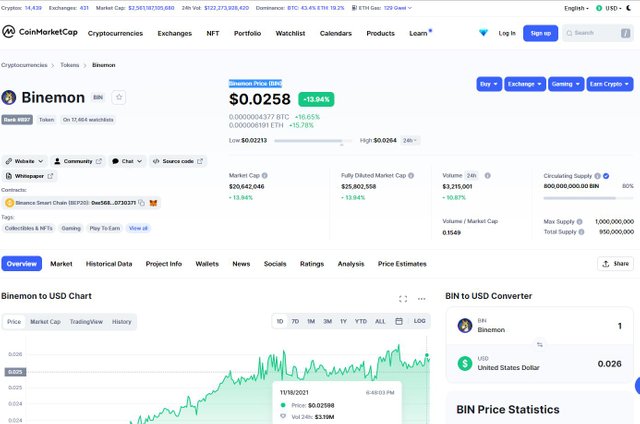 Tokenomic
---
| Allocation | % | Token amount | Text |
| --- | --- | --- | --- |
| ILO | 40% | 400,000,000 | 1000 BNB raised liquidity lock |
| Liquidity pool | 40% | 400,000,000 | Locked for 1 year |
| Binemon Team | 15% | C150,000,000 | Locked for 10 year, ​ |
| Airdrop & IDO fee | 5% | C50,000,000 | Burned |
| Total | 100% | 1,000,000,000 | -- |
Contract
---
🔹 Network: Binance Smart Chain
🔹 Name: Binemon
🔹 Symbol: BIN
🔹 Decimals: 18
🔹 Contract address: 0xe56842ed550ff2794f010738554db45e60730371
Exchange
---
We can track binemon on these platforms
---
Detailed references are taken from the official website
CC: @crypto.piotr @crypto.piotr @project.hope @project.hope @lanzjoseg @josevas217 @achim03
Thank you so much for reading share your thoughts in the comment section : )
Warm regards,
@Winy