If you have read some of my posts on Steemit, you probably know that I am a big fan of the Nexo platform. This is a perfect place where you can stake your stable coins (USDT, USDC, PAX, DAI) and quite a lot of crypto tokens (BTC, LTC, ETH, TRON, Polkadot, Cardano, and more). The highest interest you can receive on your stable coins is 12%, but even with the lowest rates, you will enjoy a nice interest on the tokens you decide to stake on the platform.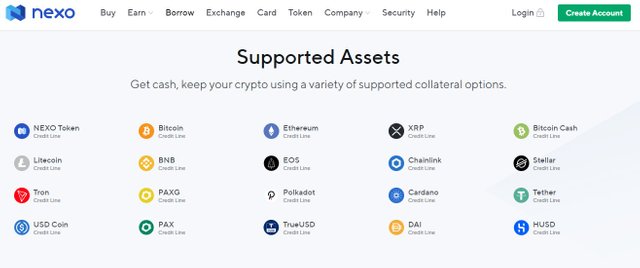 What decides my interest rate?
You will receive a different interest rate based on two things. The first is the amount of NEXO tokens you own. If the worth of your Nexo tokens surpass 10% of your total portfolio value, you are a premium member and you will be entitled to the highest interest levels. The highest interest level on stablecoins is 12% while the highest interest level on cryptotokens is 8%. You will only receive the highest level if you receive your interest payout in Nexo tokens. If you want to receive your interest in the native token (receive BTC interest in BTC and Ethereum interest in ETH and USDT interest in USDT), then the highest available interests are 10% for stable coins and 6% for other crypto.
No matter what, this is actually quite awesome.
The affiliate program
Nexo just launched their affiliate program and this is to reward those recommending the platform and also to reward new users. I have been blogging about the platform for a long time already (way before the affiliate program was launched), but if you decide to join it now, you will receive $10 worth of BTC and so will I.
Of course, there are some requirements if you want the reward.
You need to add at least $100 worth of tokens to the platform.
You need to go through the advanced registration (which is still very easy).
If you pass those requirements, the reward will be added to your account, and you will start to get daily staking rewards.
Of course, Nexo can also be used to use your funds to get a crypto loan, but I am not a big fan of loans, meaning that I have only used the staking and enjoyed the rewards so far myself. But, if you want to use your tokens as collateral and get a crypto loan, then that is also possible,
Do you want to give Nexo a try or check it out?
Visit the Nexo website (this is my affiliate link which will give you the $10 bonus in BTC if you register and meet the requirements).
I hope you are all having a great day. If you have any questions about the platform or want to share some thoughts, just write it down!