Yesterday, I was out on a short trip, and just along the road, I saw the following sign.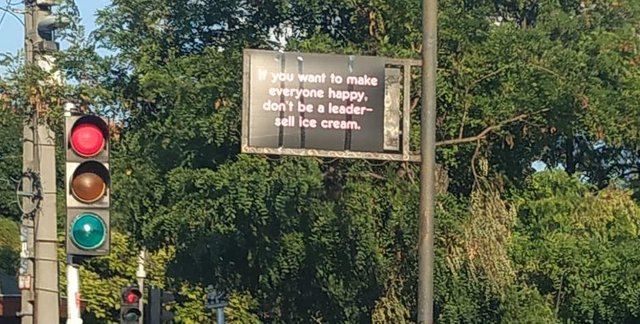 If you want to make everyone happy, don't be a leader - sell ice cream!
I just smiled as I saw it, and I also made sure that my wife noticed it. There is something so easy to understand about it, but most people never really see how true it is, until they actually become a leader being responsible for others. What do I mean?
If you just sleep in your bed all day, you will not cause trouble for other people. You will not say things that will hurt them (but you might hurt them by not saying anything at all). But, imagine that you are the father of some kids. That makes you a leader, no matter if you like it or not.
Every day you have to make decisions that will influence your family. Some of your decisions might make you popular (like taking them out to eat an ice cream). Other decisions, like telling them that they are not allowed to watch (more) TV or play more Brawl Stars on your/their phone, will make you unpopular.
It might make you popular if you tell them that they can play without limits, but it might be that your kids will hold it up against you later that you didn't really care about them or spend time with them, instead, you just gave them a monitor and did your own stuff instead.
Being a leader isn't easy...
If you have read my earlier sentences, you probably understand that being a leader isn't easy. So many people long for fame and leadership positions, but not many of us are eager to carry the responsibilities and hardships of a leader.
A popular decision today might be what will cause trouble and accusations tomorrow!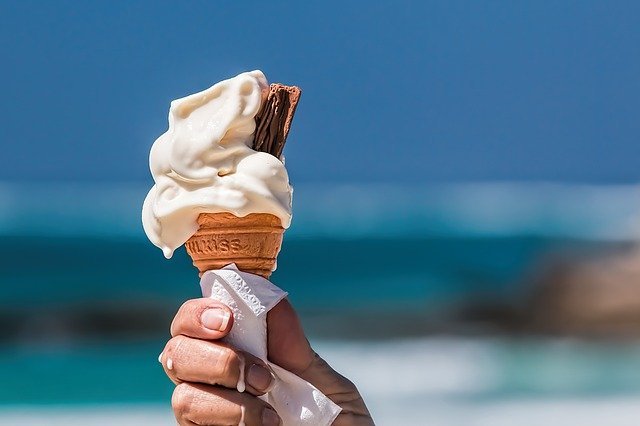 What is the conclusion? If you want to make everyone happy, don't be a leader - sell ice cream!