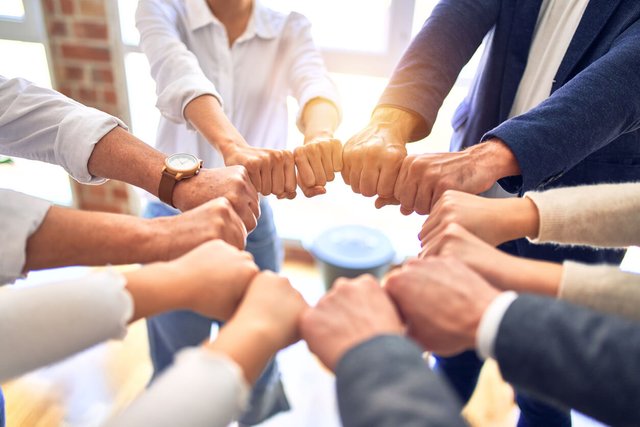 Source
Greetings to all the community, I hope you are well and in good health, in this article I want to share with you the enormous gratitude I have towards the community, because thanks to this community and the support provided by @josevas217 and @Crypto.Piotr I had the opportunity to buy my new glasses. it is with such actions that we understand the value of being part of a community. a popular saying says "the man alone goes faster, but the man accompanied goes further", as a member of this community to know that I have the support is certainly a great motivator.
another saying goes that no man is an island and that we all depend on each other to get ahead and achieve things in life, a person who understands the value of a community and a community that understands the value of the individual is a community destined to succeed.
In my particular case, having the support of the community has helped me on many occasions to overcome crises and has also helped me to overcome health problems.
I don't know if you are aware that the community has a fund for medical emergencies, although this fund only covers a part of the emergency, it is important to highlight that for the size of our community it is certainly a great help.
In this world where we depend on our skills to create quality content, knowing that we can count on the community for which we develop that content is something incredible, I don't know if other communities have this initiative but ours does and it is very efficient with the resources it has.
I am also personally very grateful to @José217 and @Crypto.Piotr for the support they have given me during all this time, sometimes I have needed guidance and orientation, sometimes I have needed financial help and sometimes I have needed help to solve a medical problem.
On every occasion I have encountered the willingness to help from these people who are leaders in the community, which is why one of my greatest hopes is to see our community strong and growing.
In a few days I will receive my glasses and I will finally be able to avoid suffering headaches due to lack of glasses, all this was possible thanks to the fund that Project Hope has to help the community with medical problems.
We have a community that really cares about its members, they are always thinking about how to improve and how to help the community in a better way, this makes me think that this community will grow and be one of the most important in all steemit.
We have great leadership and a community of content creators committed to the community.
Soon I will share with you the pictures of my new glasses, for now I can only thank the community deeply and widely for helping me in every moment I needed it, project hope is not only the community for which I create content, it is my digital family that I love and for which I have a great sense of belonging.
I hope with all my heart that soon we can have our own token, our own market and our own economy, this community will be an example to follow for all the other communities in steemit I am sure that with the leadership we have we will achieve
Thank you very much for all the help I have received during all this time, without a doubt this community has changed my life and my family's life for the better, thank you very much.