Despite recent reports of government decisions to shut down coal-fired power plants in Canada, the United States, and the European Union, coal is now a nearly 40 percent source of energy in the world. Over the past two decades, coal-fired power plants have doubled to about 2,050 gigawatts, with another 247 in planning or under development in China alone.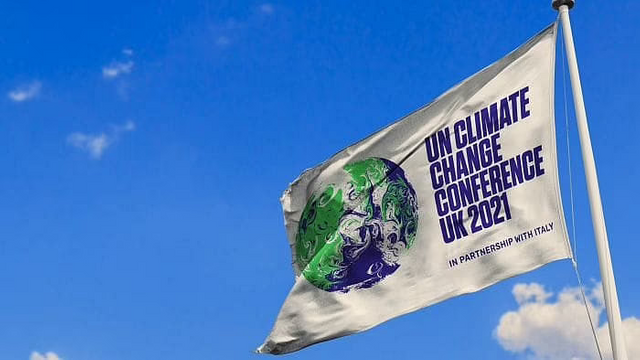 President Xi Jinping said by the end of September that China would stop building coal-fired power plants overseas, but China, India, South Africa, and Turkey were still major consumers of hot coal, the main source of carbon dioxide emissions. To meet the 1.5 C global warming limit, the use of hot coal will need to be reduced by about 80 percent by 2030.
With the United Nations-led climate talks in Glasgow (COP26) here, there is a way for governments to work with industry. One clause in the Paris Agreement sets the stage for an international trade system that could end coal-fired power generation.
How would it work?
---
Emissions trading methods have gained popularity since they were launched in 1997 on the Kyoto Protocol. They encouraged participants to find new ways to reduce their carbon emissions and provide an opportunity to trade in excess carbon with other countries.
The success of international carbon trading is compounded by problems such as over-availability and lack of accounting rules. The Paris Agreement appears to have a solution to this problem, as countries have agreed to reduce air pollution by setting climate targets, known as the Nationally Determined Contribution (NDC).
Article 6.2 of the Paris Agreement states that countries may use "global transferable mitigation outcomes" (ITMOs) - to reduce one-off commercial output - to a nationally determined benefit group. This means that the two countries can work together to reduce global carbon emissions and meet their NDCs.
For example, countries A and B can make an agreement that makes it easier for country A to convert coal-fired power to clean power sources produced by country B. NDCs, but the agreement also leaves country A and ITMOs to sell, which country B could buy at the time.
---
Note: 20 % beneficiary set to @ph-fund
CC: @crypto.piotr @project.hope @lanzjoseg @josevas217 @achim03
Looking forward to your responses : )
Regards,
@Teky