XRP is the third-largest cryptocurrency after Bitcoin and Ethereum. Billions of dollars worth of XRP are traded every single day for a very long time. We are in an uptrend and this uptrend is accompanied by good volume as well. It is pretty normal in crypto, whenever there is a pump or dump, the volume is high while it is low when there is sideways action.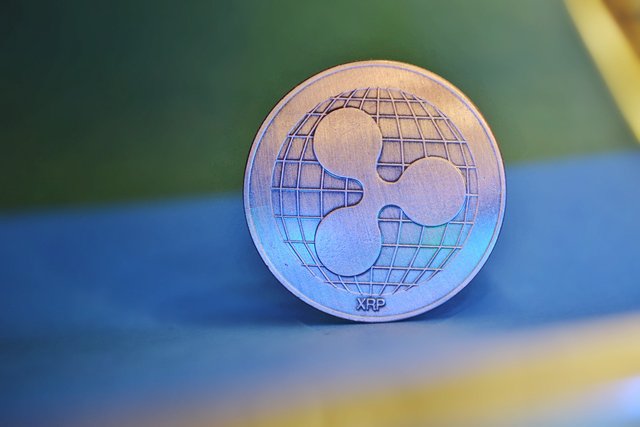 Source
You might be wondering why am I talking about the volume when the title of the post says something else! Well, there is a correlation between the title and the volume of XRP. According to Decrypta.co, there has been an increase of 266% in XRP dumps by Jed McCaleb, co-founder of Ripple. The reason for this increase has been the rising trading volume of XRP.
Again, this raises the question "Why is the co-founder of Ripple selling XRP?"
It is because he parted ways with Ripple and took 9 billion XRP with him as his share. He has been dumping XRP since then every day. He revised his agreement of selling a certain amount of XRP daily to dumping a percentage of XRP's daily volume and with a significant increase in the volume of XRP this year, he has been able to sell $374,200 per day.
The whole point of writing this post is to make you understand what happens in a centralized chain. It may not happen with other centralized blockchains out there but this is something that you should consider. McCaleb had an agreement with other founders and he couldn't sell beyond a limit but there may not be an agreement on every chain.
I am not saying that you should abandon all the centralized projects, there are good ones as well, like ChainLink. Despite, being highly centralized, it is still one of my most favorite projects. But a slight caution is required when it comes to investing in centralized coins.
Let's say there is a chain " X" which has 100 million tokens in supply and the team controls 30% of the supply. Now if the price rises significantly and the team decides to dump their tokens and leave the project. Selling 30% of the total supply will crash the price and you will end up losing your invested money.
This is why we should advocate and push for decentralization so that nothing like this happens. Bitcoin is the most decentralized crypto and this is why it is considered the safest heaven in the entire crypto land.
Also if you are still interested in any centralized coin, please only invest what you can afford to lose and always be careful with those coins.
This is not financial advice. These are personal thoughts and they are meant for information purposes only.DYOR before investing.
Download Brave and start earning BAT.