Chainlink is probably the hottest cryptocurrency in the entire crypto world right now. By hottest, I mean that it is in news consistently and everyone is talking about it. It is one of the rarest coins that has been going up since 2017 despite market pullback.
What is ChainLink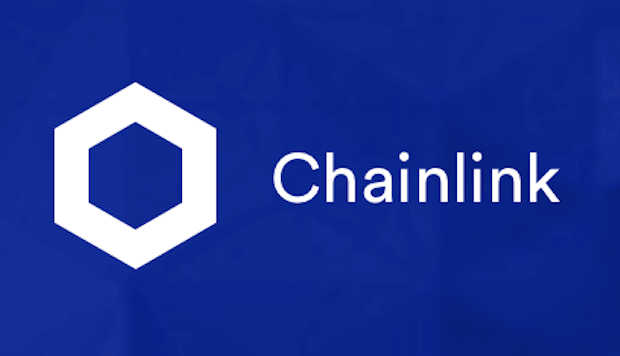 Source
According to Chainlink's official website, ChainLink is a decentralized oracle network that aims to connect smart contracts with real-world data. Chainlink acts as a bridge between real-world applications and blockchain. Chainlink's oracles function as data providers to the blockchains as blockchains can not access data outside their network.
Chainlink ran an ICO in 2017 and like many other, ICOs of 2017 they were able to attract huge investments and raised $32 million. The native token of Chainlink blockchain is LINK.
Chainlink was trading at 12 cents by the end of September in 2017 and we all know where it is right now. If you bought Link back at that time and you are still holding it, chances are that you are already rich. While Bitcoin and all other altcoins saw a severe dump in price after the bull market of 2017, Chainlink has been constantly rising in value and it is now ranked number 9.
Chainlink hit an all-time high of $8.4 today which means that if you bought Link at 12 cents back in September 2017, you are already up 70x. There is a chance that it might still continue its parabolic rise.
Chainlink surged almost 40% today only from less than $6 to its new all-time high. I came across an article published by CoinTelegraph that lists three main reasons for the sudden surge in price.
Those 3 Reasons Are:
Price Discovery
High Profile Partnerships
Good Altcoin Market
Now, I am not going to jump into these topics as you can find them in the above article. But what's important here is the partnerships that Chainlink has been making. Chainlink has partnered with some giants inside and outside crypto space and continues to make new partnerships. This is really important for the long term growth of the project.
ChainLink will find more use case and demand once real-world start using blockchains. I have observed that every crypto investor is talking about Chainlink right now and most of them are still buying it as they believe that it has the potential to grow more.
However, I only have one concern and that is ChainLink is highly centralized right now. More than 83% of the total tokens are held by the top 100 wallets which means that there are only 130 million tokens for the rest of the world. If anyone among those top investors decides to sell, the price may dump big time.
With that said, I still believe that Chainlink can hit $15 by the end of this year and I am being very conservative here. There a tremendous hype among people when it comes to ChainLink and I believe hype alone is going to take Chainlink to that target.
Let me know what you think about Chainlink in the comments section.
This is not financial advice. These are personal thoughts and they are meant for information purposes only.DYOR before investing.
Download Brave and start earning BAT.