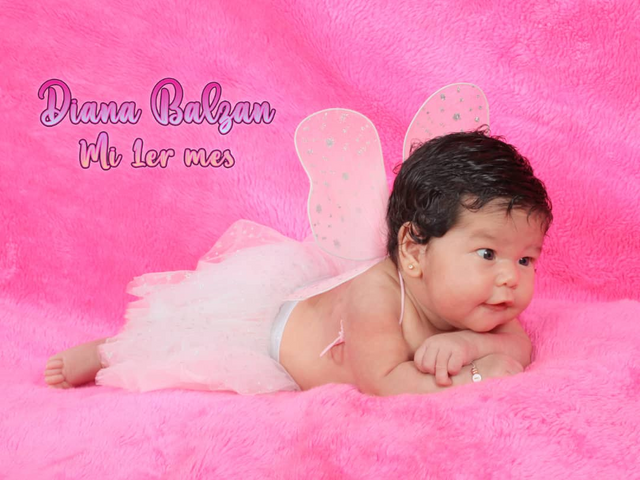 Hello friends of the community that gives us all that hope and is as necessary as #Projectohope is.
The reason why I share the photo of the first month of my daughter's birth in this community is very simple, since I was a little girl I was taught a great value and that is to be grateful.
I am grateful to all the friends and users of this community, I feel like family, my friend and leader of this community @crypto.piotr is a person who has managed to direct the reins of this great family called Project Hope, under his leadership has been able to pass a time that has been special for me, as is the birth of my daughter Diana Isabel Balzan Carrascal.
Everything explained above makes me come to the conclusion that the best thing I can do is to share my life experiences about the birth of my daughter as a gift to all users of this great community and especially to a great human being as is @crypto.piotr.
---
I want to share with everyone the happiness I feel today with this gift that God has given me, my little Diana Isabel, who today celebrates her first month, for us it has been a source of joy to celebrate her first month of life by our side.
Many will wonder why so much happiness, but since I was little my grandmother used to celebrate every month and then every birthday, I have no memory of the months but my birthdays yes, always made me a nice lunch to celebrate was not much but for me it was enough to make me feel happy.
My grandmother always told me to never let a special date go by without celebrating that it didn't matter if it wasn't a party but something to remind me that it was my day, since then I have learned how important it is to celebrate my children's birthday, I always make a cake and a small toast to my oldest son, he tells me that it doesn't matter the gift but the chocolate cake filled with chocolate should not be missing for his birthday.
For this reason I am celebrating my daughter's first month since she will always have those beautiful memories with her, her father @carlos84, my person @sandracarrascal and her brother @gaming.yer, we are very happy with the arrival of our ray of light, as it came in the most difficult moments when I found out I was pregnant we were given the news that my husband's brother had died or his uncle, and when my daughter was born a day before my husband's uncle died and this angel came to bring peace to our families a refuge for so much pain with two losses so close.
That is why today I advise all moms and dads not to let the special dates of their children pass without celebrating them and without expressing how important they are in our lives and how much we love them, it helps them grow up with a high and happy self-esteem, it helps us to strengthen our family ties and feel more loved.