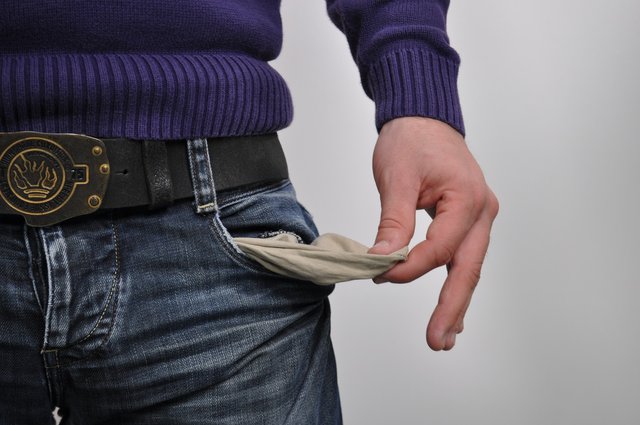 When my mother was in high school, she worked two minimum wage jobs to pay her tuition and support me. She had me at a very young age and despite working, studying and being a mother she never complained about the jobs. She paid the rent on her own and did what she could to give me a better life.
Now as an adult I know it will take me a while to pay back what she has given me, but I know I will.
When I was younger, I didn't understand the value of what my mother did. I took for granted the sacrifices she made for me. I had no idea, but in later years, I would learn the lessons of the poor, who are invisible to those who are rich and blessed.
I met people who had just become Christians. They all told me they felt "dirty," "scared," and "poor."
After sharing my story of having a mother who had worked in low-paying jobs, they often said, "Wait, my mother had to work at Burger King and to feed me and my 5 siblings."
For some of them, it was the first time they understood how a mother was forced to work for less than minimum wage.
When they heard the story of my mother working 9 hours a day as a secretary for $2.13 a day, and her having to leave me and my brother who was born when I was 6 years old in the care of other relatives to take care of us, they could relate. They too had a mother who worked hard. They too had a hard life. They too had to make many sacrifices.
When I share stories about being poor, people often listen. They empathize with me because they recognize what I'm going through.
But that's not always the case. I've heard that some people try to avoid my stories because they don't want to hear about hard times. They don't want to hear the truth about poverty. They don't want to see the faces of the poor.
They want to pretend that the poor are not people.
The truth is that poverty is real. My mother didn't want to be poor. My brother and I didn't want to be poor.
I don't want to be poor. I do everything I can to succeed and go to college. But the statistics don't lie.
According to official censuses in Mexico, the poverty level is $350 a month for a family of four.
350 dollars a month for food, clothing and housing.
350 dollars for someone who works 9 or more hours a day, and tries as much as possible to stay out of extreme poverty.
350 dollars to pay rent and keep your whole family from ending up sleeping on the street.
350 dollars is not a living.
As I work to end poverty and make sure my future children have the opportunity to live like children. I want to tell the stories of real people like my mother, my sister and me.
I also don't want to victimize myself for my situation. I have a great boyfriend and a happy family. I am not like some of these people who try to deny that they are poor.
I am a very good person. I am a very good son. I do everything I can to help my family and those around me.
But right now, I am living with slavery and poverty and I really wish I could escape. But I know that a great way to escape this situation is precisely by doing this work. I am convinced that cryptocurrencies will set us free, free from the oppressive financial system that wants us poor and enslaved.
Our voice and collective will are the only weapons that have the power to break the chains of slavery that have subjected us.
Slavery will never end until the last slave is free.
Cuando mi madre estaba en el instituto, tenía dos trabajos con el salario mínimo para poder pagarse su matrícula y poder mantenerme. Ella me tuvo a una edad muy joven y a pesar de trabajar, estudiar y ser madre nunca se quejó de los trabajos. Ella pagaba sola el alquiler y hacia lo que podía para darme una mejor vida.
Ahora de adulto se que me llevara un tiempo devolver lo que me ha dado, pero se que lo hare.
Cuando era mas joven, no entendía el valor de lo que hacía mi madre. Daba por sentado los sacrificios que hacía por mi. No tenía ni idea, pero en años posteriores, aprendería las lecciones de los pobres, que son invisibles para los que son ricos y bendecidos.
Conocí a personas que acababan de hacerse cristianas. Todos me decían que se sentían "sucios", "asustados" y "pobres".
Después de compartir mi historia de tener una madre que había trabajado en empleos mal pagados, a menudo decían: "Espera, mi madre tuvo que trabajar en Burger King y para alimentarnos a mi y a mis 5 hermanos".
Para algunos de ellos, era la primera vez que entendían cómo una madre se veía obligada a trabajar por menos del salario mínimo.
Cuando escucharon la historia de mi madre trabajando 9 horas al día como secretaria por 2,13 dólares el día, y el que ella tuviera que dejarnos a mí y a mi hermano que nació cuando yo tenia 6 años a cargo de otros familiares para que nos cuidaran, se sintieron identificados. Ellos también tenían una madre que trabajaba duro. Ellos también tuvieron una vida dura. Ellos también tuvieron que hacer muchos sacrificios.
Cuando comparto historias sobre ser pobre, la gente suele escuchar. Empatizan conmigo porque reconocen por lo que estoy pasando.
Pero no siempre es así. He oído que algunas personas tratan de evitar mis historias porque no quieren oír hablar de los tiempos difíciles. No quieren oír la verdad sobre la pobreza. No quieren ver las caras de los pobres.
Quieren fingir que los pobres no son personas.
La verdad es que la pobreza es real. Mi madre no quería ser pobre. Mi hermano y yo no queríamos ser pobres.
Yo no quiero ser pobre. Hago todo lo que puedo para tener éxito e ir a la universidad. Pero las estadísticas no mienten.
Según censos oficiales en México, el nivel de pobreza es de 350 dólares al mes para una familia de cuatro miembros.
350 dólares al mes para comida, ropa y alojamiento.
350 dólares para alguien que trabaje 9 o mas horas al día, e intente en lo posible mantenerse fuera de la pobreza extrema.
350 dólares para pagar una renta y evitar que toda tu familia termine durmiendo en la calle.
350 dólares no es una vida.
Mientras trabajo para acabar con la pobreza y asegurarme de que mis futuros hijos tengan la oportunidad de vivir como niños. Quiero contar las historias de personas reales como mi madre, mi hermana y yo.
Tampoco quiero victimizarme por mi situación. Tengo un gran novio y una familia feliz. No soy como algunas de estas personas que intentan negar que son pobres.
Soy una muy buena persona. Soy un muy buen hijo. Hago todo lo que puedo para ayudar a mi familia y los que me rodean.
Pero en este momento, se estoy viviendo con la esclavitud y la pobreza y, en realidad, desearía poder escapar. Pero sé que una gran forma de huir de esta situación es precisamente hacer este trabajo. Estoy convencido que las criptomonedas nos harán libres, libres del sistema financiero opresor que nos quiere pobres y esclavizados.
Nuestra voz y la voluntad colectiva son la únicas armas que tienen el poder de romper las cadenas la esclavitud que nos han sometido.
La esclavitud nunca terminará hasta que el último esclavo sea libre.
Thanks for reading. Special thanks to @ph-fund @project.hope I would appreciate an upvote and reestem.