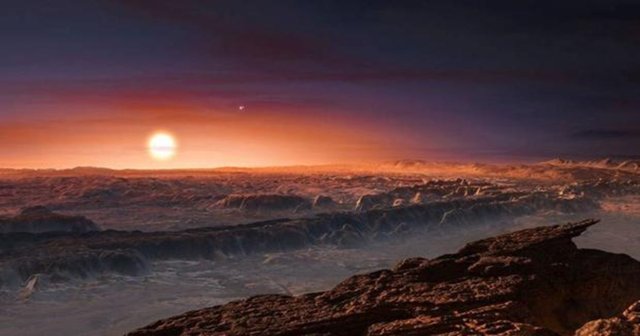 Source
One of Stephen Hawking's aspirations was to be able to reach the Alpha Centauri star system, to achieve this, among other things, the Breakthrough Initiatives project was created in 2015, a set of projects endowed with US $ 100 million, including the development and construction of a telescope designed specifically to find habitable planets.
Una de las aspiraciones de Stephen Hawking era poder llegar al sistema estelar Alpha Centauri, para conseguir esto entre otras cosas se creó en 2015 la iniciativa Breakthrough Initiatives, un conjunto de proyectos dotado de US$100 millones entre ellos el desarrollo y construcción de un telescopio diseñado específicamente para encontrar planetas habitables.
This is TOLIMAN, a telescope that bears the official name of the star Alpha Centauri B, developed jointly by Australia and NASA's Jet Propulsion Laboratory designed to search for planets in the "goldilocks" area of this stellar ensemble. where there is eventually the possibility of finding life.
Se trata de TOLIMAN, un telescopio que lleva el nombre oficial de la estrella Alpha Centauri B desarrollado en conjunto por Australia y el Laboratorio de Propulsión a Chorro de la NASA diseñado para buscar planetas en la zona "ricitos de oro" de este conjunto estelar donde exista eventualmente la posibilidad de hallar vida.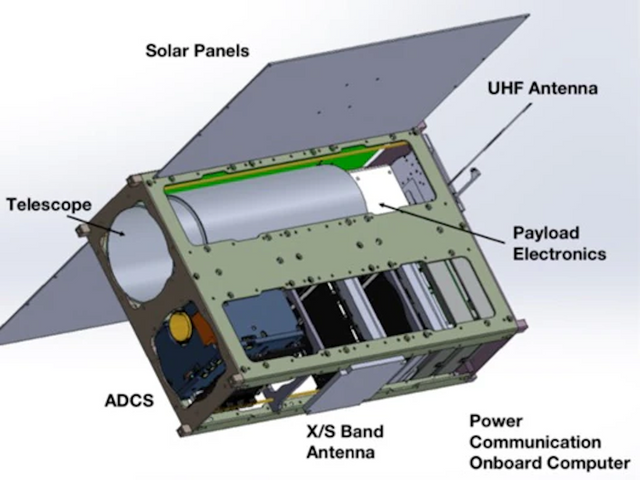 Source
Depending on the size and composition of the stars if we are very close we would burn and if we are very far we would freeze to death, it is known by the name of "Goldilocks" the area which is neither too far nor too close to its star in such a way that this planet can house water in a liquid state, which is essential for life as we know it.
Dependiendo del tamaño y composición de las estrellas si estamos muy cerca nos abrasaríamos y si estamos muy lejos moriríamos congelados, se conoce con el nombre de zona "Ricitos de oro" a la que está ni muy lejos ni muy cerca de su estrella de tal modo que dicho planeta pueda albergar agua en estado líquido que es algo imprescindible para la vida tal como la conocemos.
The launch of the telescope is scheduled for the year 2023 and it will have to spend at least a couple of years orbiting the Earth and making extremely precise measurements to look for tiny oscillations that allow us to determine if there is a planet located in the mentioned habitable zone of the system.
El lanzamiento del telescopio está programado para el año 2023 y tendrá que estar al menos un par de años orbitando la Tierra y haciendo mediciones extremadamente precisas para buscar oscilaciones diminutas que permitan determinar si existe algún planeta situado en la mencionada zona habitable del sistema.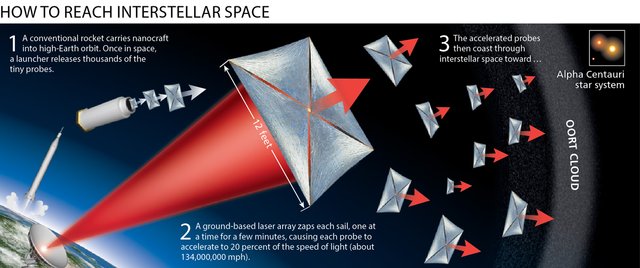 Source
If it is possible to detect a planet that meets these requirements, small space probes prepared to reach these planets or some of their moons could be launched and explore live the possibilities of some type of life, in fact the Starshot program that is also part of the Breakthrough Initiatives program are designing such probes powered by solar sails.
Si se consigue detectar algún planeta que cumpla estos requisitos se podrían lanzar pequeñas sondas espaciales preparadas para alcanzar estos planetas o algunas de sus lunas y explorar en vivo y en directo las posibilidades de algún tipo de vida, de hecho el programa Starshot que también forma parte del programa Breakthrough Initiatives están diseñando sondas de este tipo propulsadas por velas solares.
In any case, we will still have to wait a few decades because, although Alpha Centauri is the closest star system, it is more than four light years away or 40 trillion km, if we want to be able to arrive in the course of a generation ( let's say 20 years) we should be able to launch these probes at about 50 million km/h, which at the moment is very far from our capabilities.
De cualquier modo aún tendremos que esperar unas décadas porque, aunque Alpha Centauri sea el sistema estelar más cercano, está a más de cuatro años luz o lo que es lo mismo 40 billones de km, si queremos poder llegar en el transcurso de una generación (pongamos 20 años) deberíamos ser capaces de lanzar estas sondas a unos 50 millones de Km/h lo que de momento está muy lejos de nuestras capacidades.
More information/Más información
https://www.abc.net.au/news/2021-11-17/toliman-space-telescope-brings-alpha-centauri-closer-to-reality/100625376
https://www.europapress.es/ciencia/astronomia/noticia-telescopio-espacial-buscara-vida-estrella-mas-cercana-20211116173700.html