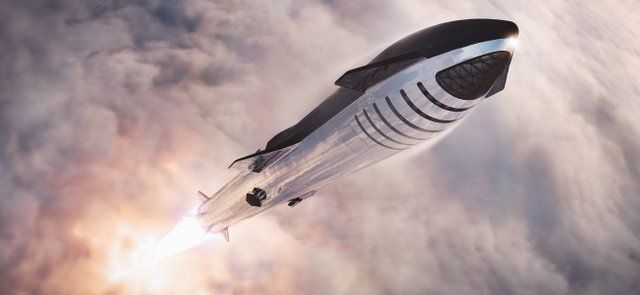 Source
Once again, while Jeff Bezos spends the day crying in the corners, Elon Musk continues to set new records in the space race and take millionaire contracts from NASA, now it is the turn of Starship a real spaceship with which Elon aims to reach the planet Mars and beyond.
Una vez más, mientras Jeff Bezos se pasa el día llorando por las esquinas, Elon Musk sigue consiguiendo nuevos récords en la carrera espacial y llevándose los contratos millonarios de la NASA, ahora le toca el turno a Starship una auténtica nave espacial con la que Elon pretende llegar al planeta Marte y más allá.
Although a few years have passed since the official presentation of the Starship, SpaceX has done its homework and has passed all the previous tests of the spacecraft, both static engine ignition and autonomous flight and landing tests at the Starbase facilities with a more than considerable success.
Aunque ya han pasado unos años desde la presentación oficial de la Starship, SpaceX ha hecho sus deberes y ha ido superando todas las pruebas previas de la nave tanto estáticas de encendido de motores como las pruebas de vuelo y aterrizaje autónomo en las instalaciones de Starbase con un éxito más que considerable.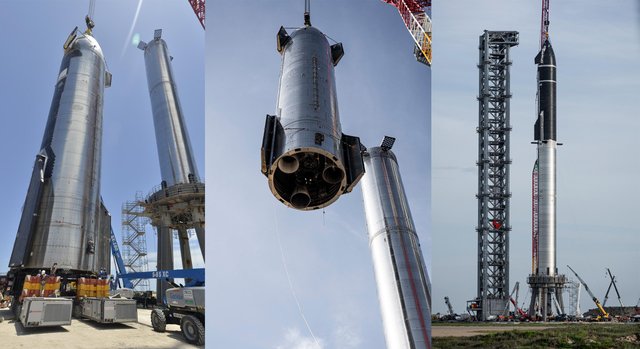 Source
During this year, great milestones were carried out, such as the testing of its engines during a high-altitude flight that culminated in an impeccable landing of the Starship, also on this flight the "belly flop" tests were carried out for a propelled landing that allows a soft landing to be able to reuse the ship.
Durante este año se llevaron a cabo grandes hitos como la prueba de sus motores durante un vuelo a gran altitud que culminó el con un aterrizaje impecable de la Starship, también en este vuelo se hicieron las pruebas de la caída de "vientre" para un aterrizaje propulsado que permita un aterrizaje suave para poder reutilizar la nave.
SpaceX's intention is to launch the Starship in an orbital flight by January next year, the first thruster and the first orbital spacecraft have already been completed and the platform and launch tower will be completed by the end of this month to be able to use the month of december to do the necessary tests for the launch in January.
La intención de SpaceX es lanzar la Starship en un vuelo orbital para enero del año próximo, ya se ha completado el primer propulsor y la primera nave orbital y se completará a finales de este mes la plataforma y la torre de lanzamiento para poder emplear el mes de diciembre hacer las pruebas necesarias para el lanzamiento en enero.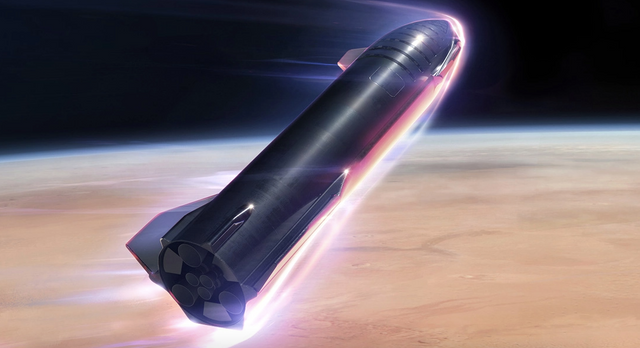 Source
If all goes well, the intention is to be able to make 12 launches during the year 2022 with the goal of being able to carry out the manned trip around the Moon financed by the Japanese businessman Yusaku Maezawa, which in principle is scheduled for the year 2023, this also means that In 2023 the system will be ready to send a payload to the Moon.
Si todo sale bien la intención es poder hacer 12 lanzamientos durante el año 2022 con la meta de poder realizar el viaje tripulado alrededor de la Luna financiado por el empresario japonés Yusaku Maezawa que en principio está programado para el año 2023, esto significa que también en 2023 el sistema estará preparado para mandar carga útil a la Luna.
Without a doubt it is an extremely ambitious project but Elon Musk has us accustomed to fulfilling (almost) everything he promises and everything ends up working even if it is not the first attempt, if he manages to successfully carry out the orbital trip around the Moon financed by the Japanese millionaire since it can be said that it is authentic space tourism very much in spite of Bezos and Branson.
Sin duda se trata de un proyecto sumamente ambicioso pero Elon Musk nos tiene acostumbrados a cumplir (casi) todo lo que promete y todo acaba por funcionar aunque no sea al primer intento, si consigue realizar con éxito el viaje orbital alrededor de la Luna financiado por el millonario japonés ya que se puede decir que es auténtico turismo espacial muy a pesar de Bezos y Branson.
More information/Más información
https://www.tesmanian.com/blogs/tesmanian-blog/jan-feb
https://www.worldenergytrade.com/innovacion/ciencia-espacial/elon-musk-ceo-de-spacex-preve-una-docena-de-lanzamientos-de-starship-el-proximo-ano