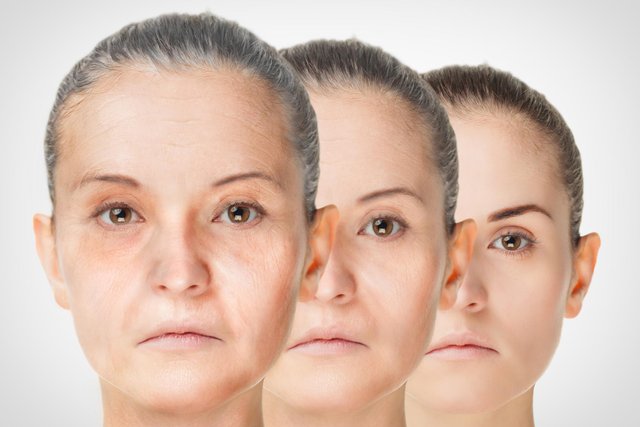 Source
Fortunately, albeit unevenly, the life expectancy of human beings has been increasing throughout history, especially in developed countries, but living is not the same as lasting and longevity is only interesting as long as our ailments allow us to have a minimum quality of life.
Afortunadamente, aunque sea de forma desigual, la esperanza de vida del ser humano ha ido aumentando a lo largo de la historia sobre todo en los países desarrollados, pero no es lo mismo vivir que durar y la longevidad solo es interesante mientras nuestros achaques nos permitan tener un mínimo de calidad de vida.
That is why some wealthy people, Jeff Bezos for example, invest their money in medical research for treatments to slow down, stop or even reverse the symptoms of aging, which is why news about new therapies in this line is relatively often, such as the discovery that today I tell you.
Por eso algunas personas adineradas, Jeff Bezos por ejemplo, invierten su dinero en la investigación médica de tratamientos para ralentizar, parar o incluso revertir los síntomas del envejecimiento, por eso relativamente a menudo surgen noticias sobre nuevas terapias en esta línea como es el descubrimiento que hoy os comento.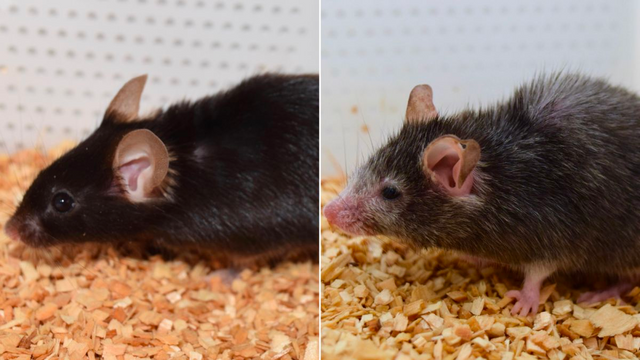 Source
Experts knew that a specific sequence of our DNA contributes to the appearance of premature aging disorders suffered by those affected by diseases such as progeria, which causes adolescent patients to have the physique and frailty of the elderly, this sequence of genes it generates an RNA fragment inside the cells, the blocking of which is capable of reversing accelerated aging in mice.
Los expertos sabían que una secuencia específica de nuestro ADN contribuye a la aparición de los trastornos de envejecimiento prematuro que sufren los aquejados de enfermedades como la progeria, que provoca que los pacientes adolescentes tengan el físico y la fragilidad de los ancianos, esta secuencia de genes genera un fragmento de ARN en el interior de las células, cuyo bloqueo es capaz de revertir el envejecimiento acelerado en ratones.
This stretch of RNA called LINE-1 alters the organization of DNA in the cell nucleus, when the DNA is packaged differently from the original, they change the genes that are accessible so that the cell can read them and make proteins and therefore, cellular behavior and function are altered.
Este tramo de ARN llamado LINE-1 altera la organización del ADN en el núcleo celular, cuando el ADN se empaqueta de forma diferente a la original, cambian los genes que están accesibles para que la célula los pueda leer y fabricar las proteínas y por lo tanto, se altera el comportamiento y la función celular.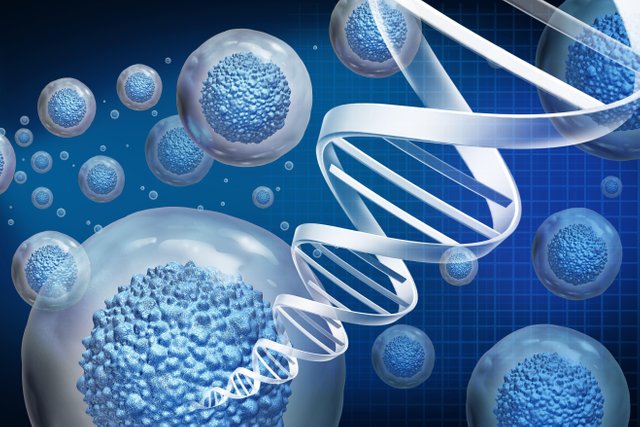 Source
The behavior of these elements changes and worsens with age, or with diseases that are also typical of the passage of time, such as cancer and cardiovascular diseases, what these scientists have done has been to find the formula to block them and prevent them from accumulating and affect cell function.
El comportamiento de estos elementos cambia y se agrava con la edad, o con enfermedades también propias del paso del tiempo como puede ser el cáncer y las enfermedades cardiovasculares, lo que estos científicos han hecho ha sido hallar la fórmula para bloquearlos e impedir que se acumulen y afecten a la función de las células.
Unfortunately, all these experiments have been carried out exclusively on mice and there is still a long way to go before it can be applied to humans and commercialized, but it is hopeful for those of us who are inevitably approaching the final stretch and are already suffering from the ailments caused by the time footprint.
Lamentablemente todo estos experimentos se han realizado exclusivamente en ratones y aún queda mucho recorrido antes que se pueda aplicar a humanos y llegar a comercializarlo, pero es esperanzador para los que nos acercamos irremisiblemente a la recta final y ya vamos sufriendo los achaques provocados por la huella del tiempo.
More information/Más información
https://then24.com/2022/08/10/they-discover-the-switch-of-aging-in-cells-and-manage-to-turn-it-off-milestone-with-a-spanish-firm/
https://www.abc.es/sociedad/hallado-proceso-clave-bloquear-revertir-envejecimiento-20220810201139-nt.html