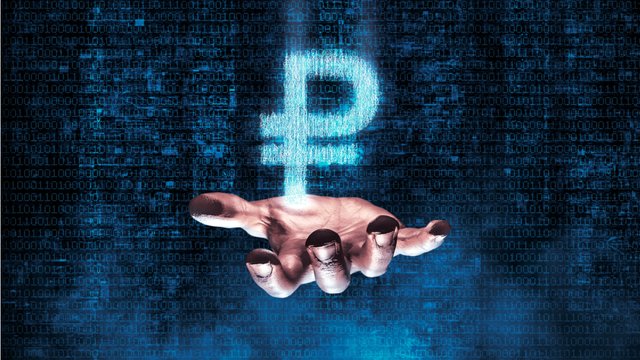 Hello dear friends and followers, today I bring you a topic related to Russia's digital currency and smart contracts, this according to information released by the Central Bank of Russia whose executives have stated that they are aiming for the full launch of the digital ruble, whose technology will fully connect banks to the platform through the use of smart contracts.
The Central Bank of Russia had already announced on several occasions that it was working on its central bank digital currency, the digital ruble, in 2021 it said that the prototype would be launched by the end of that year, which did not happen. In another news item it said testing would be in 2022. In June 2021 it reported that it had chosen 12 banks for testing the digital ruble.
Now, a new document from the Central Bank of the Russian Federation (CNR) reports that the institution plans to begin full implementation of the digital ruble within two years. The document includes this information among its monetary policy priorities for the period 2023-2025.
Thus, the draft document setting out the main directions of its monetary policy over the next three years reveals that one of the regulator's key objectives will be the introduction of a digital version of the national fiat currency.
While the full-scale implementation of the digital ruble will begin in two years, some of its features, such as the offline mode, as well as the connection of non-banking financial organizations and exchanges will be launched a year later.

SOURCES CONSULTED
News.Bitcoin.
Bank of Russia Aims for Full Launch of Digital Ruble in 2024.
Link

OBSERVATION: