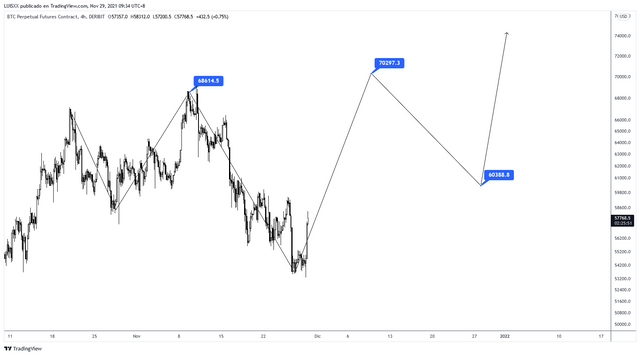 Bitcoin in the short term looks pretty good, we have the formation of an inverted HCH, a very well known bullish pattern, the price should go in search of resistance at $68K to start forming the right shoulder, a good support for that shoulder should be $60K.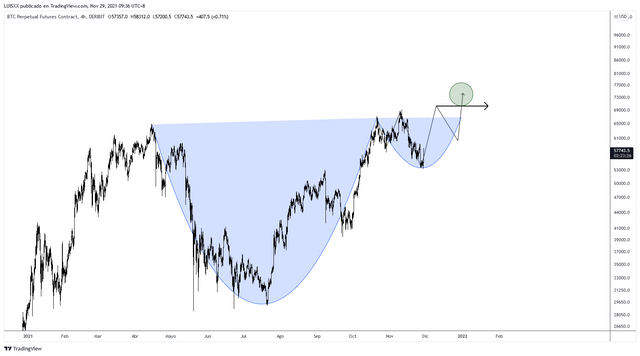 In the extended view of the market, we have a cup & handle, another very well known bullish figure and of major relevance for this bull run, currently the price is holding forming the upside through an inverted HCH. What awaits us after the breakout to the upside (indicated on the chart by the green circle) of the minor figure?
If the price continues its bullish run, we should see a new bull run towards $400K by the first months of 2022.
In conclusion: The market is strong and going, the last entries to jump on the Bitcoin train inside the $60K station will be happening until the end of this year, 2022 is coming loaded with big gains.