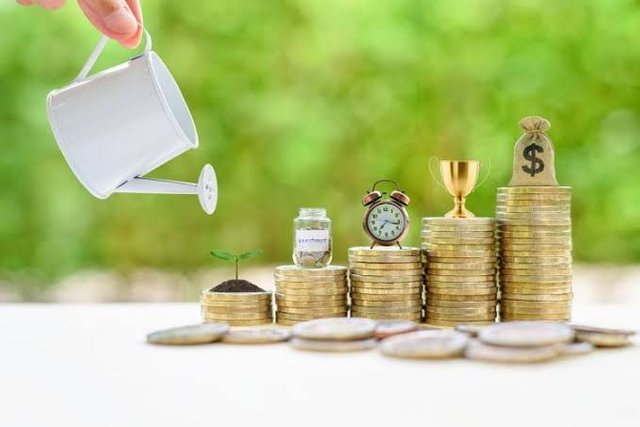 source
Good night all?
What should we do in the future and should we just sit back and sit without earning? maybe it's time we start slowly by investing. In investing, we don't have to think about capital that is too high first and we must be committed to choosing an investment path that we think we can afford to live.
We can choose investments in the form of bonds, stocks, gold, mutual funds and branded goods in order to gain profits or add value to our investments in the future. we can also choose the type of investment that we think we can afford, don't rush to invest and we have to think carefully for the long term.
We must know what investment is, don't misinterpret it and investment is investment in an institution or entity, company or valuable asset in order to gain future profits. commitment to ourselves must be strong and we should not be reckless or in a hurry to invest.
In investing, we can also choose the time. The investment period is classified as short, medium and long term. so we must be able to choose what our capabilities and especially from our initial capital.
When we are in investment, the returns we get are usually greater than we save because by investing we can help investors to adjust to inflation that occurs every year. from that we must really understand what investment is and how we do it.
Thank you for reading, hopefully we can grow day by day and hopefully we can choose a sure path for additional income in the future.