Happy New Year once again to all you people!
India is now the world's largest investor base for cryptocurrencies at just over 10 million Source. This is despite all the regulatory uncertainty from the government and tremendous confusion about India banning cryptocurrencies. Having the largest investor base means that Indian crypto exchanges would have partied hard last night during the last day of the year.
Indian crypto exchanges be like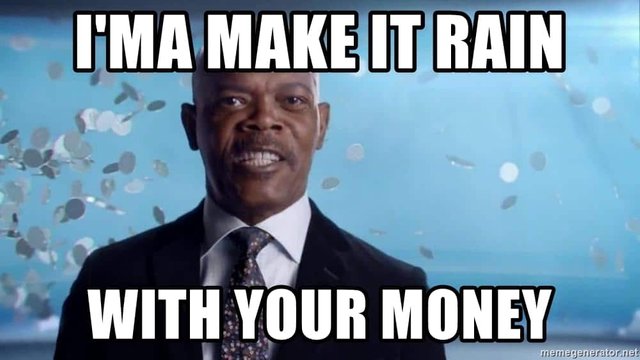 Source
First, all the exchanges were rolling deep in fiat pools, thanks to the extraordinary funding they received from Venture Capitalists. Crypto and blockchain startups in India managed to raise nearly $700 million from investors in 2021. Source. Most of that money went into advertising which got the exchanges some unwanted attention from the government. However, this is not the only money these exchanges made. The second source was transaction fees.
Andreessen Horowitz-backed crypto exchange saw a 1400% jump in user base last year, from ~1 million to 14 million. This led to an increase in transaction volumes to 35x of last year's volumes. I think this exchange also turned into a unicorn during 2021, only one of the two crypto firms to achieve this feat.
WazirX wasn't far behind reporting a 1000% increase in the number of users. Its user base stood at ~10 million. The trading volume reported by the exchange stood at $38 billion.
The third exchange and the second to achieve Unicorn status in 2021 was CoinDCX. It was already ahead of its peers in 2020 when it came to the number of users. Therefore, while growth numbers for the exchange do not sound exceptional, i.e. 200% because of the base effect, its overall userbase at 7.5 million, wasn't all that bad.
Someone with a sharp eye may have already noticed that these numbers reported by exchanges are not exclusive. India's overall crypto userbase is estimated to be slightly over 10 million. Surprisingly, CoinSwitch has already surpassed that number if one is to believe their figures. 😀
Will 2022 be as stellar for these firms as last year was? I have my doubts. The Indian government is very watchful of the developments in this space and this may deter users to jump on the crypto bandwagon. In fact, sign-ups to crypto exchanges slowed considerably in December 2021, thanks to the Indian government. Source. These exchanges have reached a plateau in terms of growth as far as I am concerned. They will need government support to report similar growth in the months to come. This will surely be an exciting space to watch in 2022.