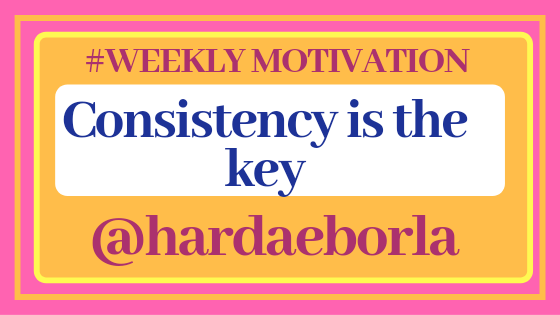 Hello Everyone!!! I hope you are having a great time over there? It's really nice to see you visit my blog today and I must say I'm really happy to have a great personality like you visiting my blog today 😊. Thank you once again 💕
As you all know today is another lovely Monday and I'm quite sure everyone of you know what I do on Mondays like this. This is actually a part of the week I post motivational content just to brighten your day for the week and I hope you'll definitely feel motivated after reading this.
Today's Message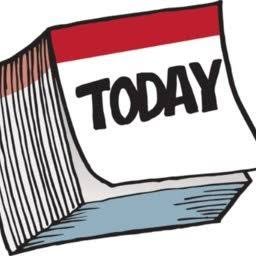 Today I'll be sharing an important ingredient of success even though some of us might have be very familiar with this method of success and I'm 100% sure this method is one of the top proven best method which works for most successful people you can ever think of today.
I'm quite sure that you might have heard about the word "consistency is the key". The astonishing fact is that most of us do say this particular statement but only few of us may understand the exact meaning of this statement. I think it's best i make a brief review about what the simple word "consistency" is all about for proper understanding of this post.
Brief Review about Consistency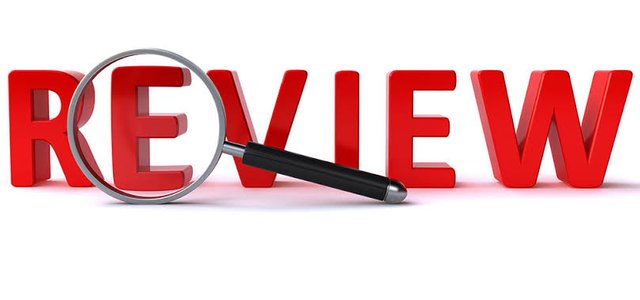 According to Oxford dictionary, consistency is defined as the quality of achieving a level of performance which does not vary greatly in quality over time. This simply connotes the act of doing something repeatedly over time and this is why being consistent sometimes may seem very difficult to practice or implement if you lack dedication/focus, discipline and that sense of strong will to make it happen.
In a nutshell, i will define consistency as a continuous action to achieve specific goal(s) irrespective of the time it will take to achieve such goal(s).
A Use Case Scenario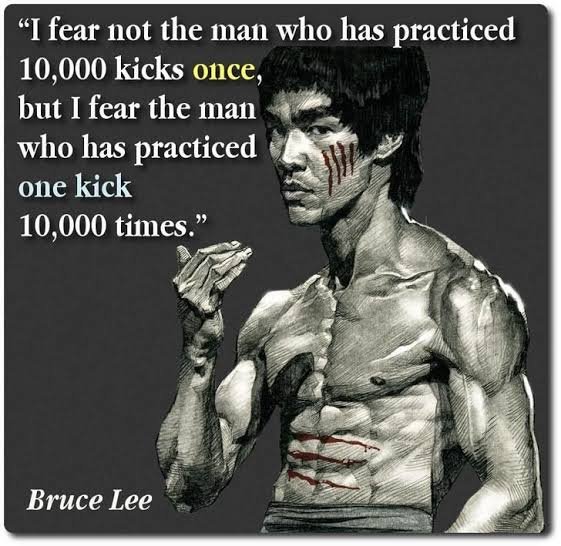 Bruce Lee once said "I fear not the man who has practiced 10,000 kicks once but I fear the man who has practiced one kick 10,000 times". There's actually no doubt that Bruce Lee was explaining the concept and use case of consistency in this context. Bruce Lee statement about consistency made me remember a personal experience which I'm going to share with you to ensure you understand what consistency is all about.
I could remember being very timid back then as an individual probably because I was an introvert and I really don't like talking to people most especially when the room becomes crowded. This also affected my relationship with the opposite sex (females) such that I didn't have that courage or confidence to speak with ladies back then even despite the fact having lot of ladies in my neighbourhood. I'm just always indoor enjoying myself at home and I sometimes get busy with reading books, writing articles, playing games, watching movies learning and sometimes writing programming codes just to get productive.
There was a day a very close friend of mine visited me and we both conversed for a very long period of time and he made me realize that I must try as much as possible to start relating with people. I told him I find it very difficult talking with people and I am not really sure if I can change my behaviour. He then replied by saying "change is constant and I definitely believe you will change one day if you're serious about it".
The Day I will Never Forget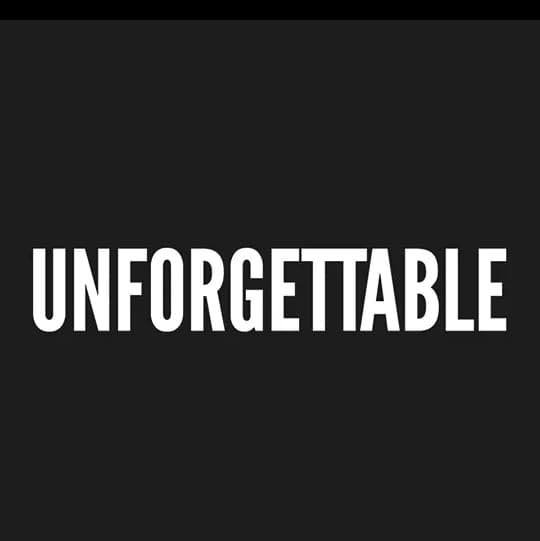 There are always special days about our lives which tend to play a major impact on our lives and this is why they are sometimes called unforgettable moments. As for me, if there's any other word that I can use to qualify this special day apart from unforgettable moment, I would have loved to make use of such word. The truth is that this was exactly the day I found myself. It was just like I was my reborn.
On that day, i and my group members were given a particular topic to research on as a take home assignment. We already had everything planned out and we've also selected some students from our group to make the oral presentation. We've actually planned everything and we were also hoping everything works out as planned but unfortunately, everything turned out to be different.
The tutor called out my group and then told us to begin our assignment presentation. One of our group member started the presentation and while he was presenting i noticed the tutor was staring at me continuously. I will always hide my face to avoid his glance towards me just to avoid being called for the presentation.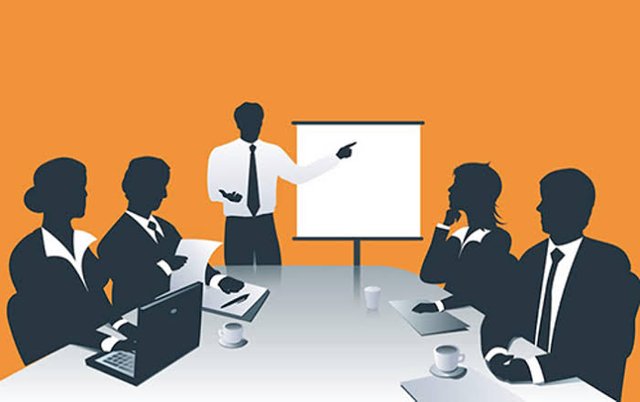 img src
While the presentation was going on, the tutor shouted stop and he told me to continue from where my colleague stopped. On stepping to the stage, it was as if my heart was about to explode due to the high rate of heartbeat I experienced. I saw the way everyone was looking at me like they were going to tear me apart if I spoke on that stage. I was very scared with lot of bad thoughts running through my mind. I had to summon the courage to speak a little even though my voice was shaking uncontrollable and my whole body was also stammering because it was my first time of doing such thing.
The tutor smiled at me and he said I can understand your plight but the only way to overcome your fear is by facing your fear every single day. He gave us the mark we deserved for the assignment though even though our performance wasn't encouraging and i felt I was the cause of our low grade due to my poor presentation (performance).
What Doesn't Kills You Make you Stronger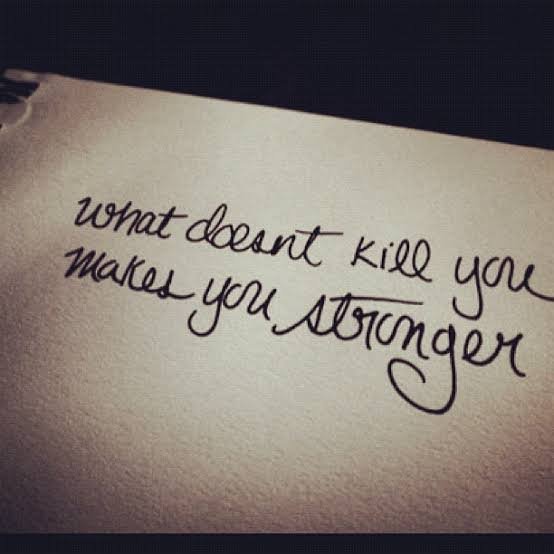 There's this popular quote that what doesn't kills you make you stronger. Ever since that incident or occurrence, i have decided to put what my tutor told me back then into practice by facing my fears everyday. I decided to start taking the necessary steps that will help me boost my level of confidence when it comes to public speaking and other things related to oral presentation.
I started meeting different people, making friends with people and I sometimes do a lot of physical practice presentation alone in my room. I did these whole things repeatedly and continuously till I began to develop that level of confidence within myself. I never knew my performance got improved not until when it was time for my final project presentation and I was told amongst the top candidate who scored very high in the project defence course.
Important Lesson Learnt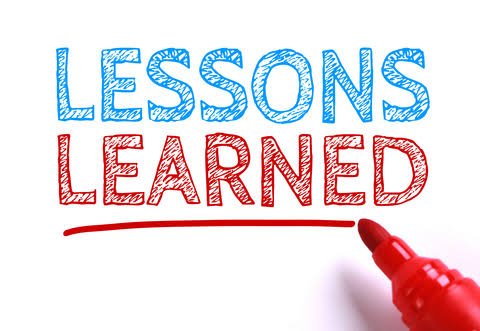 The important lesson i learnt from this is that you can achieve anything in life. Yes! I repeat anything in life! Provided you are taking the right steps or doing the right things to make you achieve such goal(s) consistently with a disciplined mind but most importantly you should never give up no matter how long it takes.
If a very timid person like me could transform from being shy or timid into being confident and outspoken, then I'm quite sure you can do more than this provided you are consistently doing the required things to help you achieve your goals because consistency is really the key to success in life.
Thank You for your time and I hope you have a great day ahead with love from @hardaeborla
💕❤️💕❤️💕

Please Support the Project

Special thanks to @crypto.piotr (Founder) and the team.
Learn more about Project Hope Community by clicking here here

Swap/convert your steem easily without KYC using steemscan. Learn more about how to use steemscan here