The death comes a day after the Supreme Court approved his extradition to the United States, for tax-related crimes committed between 2016 and 2018.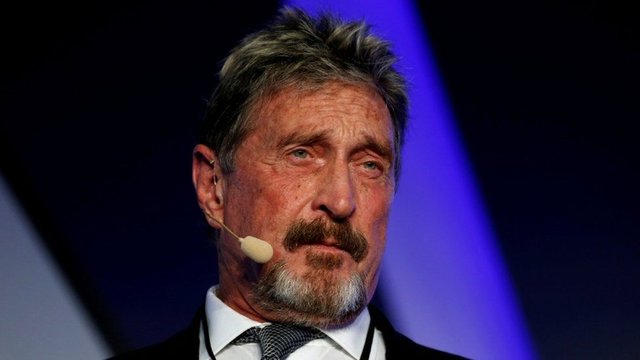 Source photo
Remember the bull run in 2017, how many waves John McAfee caused.
John McAfee's Last Tweet:
In a democracy, power is given not taken.
But it is still power.
Love, compassion, caring have no use for it. but it is fuel for greed, hostility, jealousy ...
All power corrupts.
Take care which powers you allow a democracy to wield.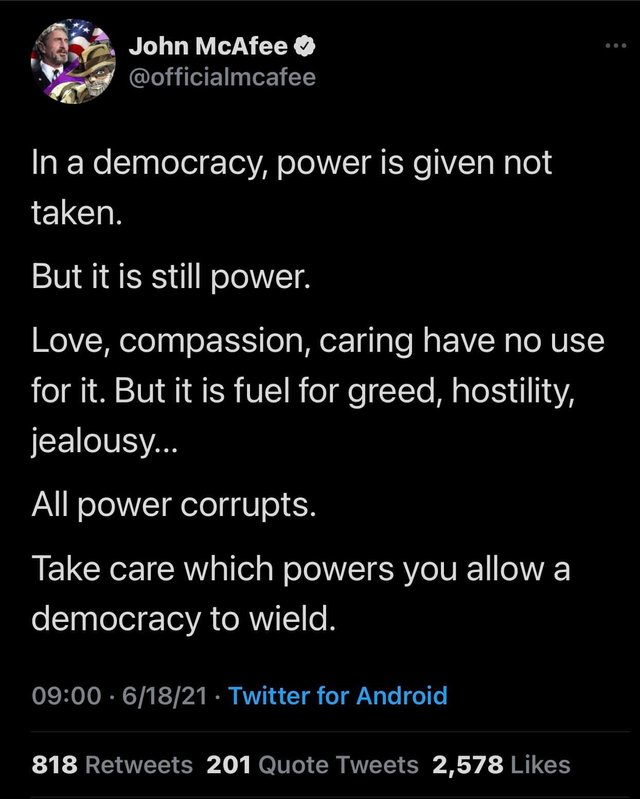 In addition to the fact that he is an entrepreneur and software engineer, he also intends to run for president of the United States.
He also launched unsuccessful bids to become the Libertarian Party's candidate for the presidential elections in 2016 and 2020.
See more: https://www.bbc.com/news/world-europe-57589822
If you don't know about John_McAfee, check out more on wikipedia