Hello, Project Hope community and Steemit community in general. Nice to greet you. Nice to see you on my blog. I hope you enjoy the reading and find it helpful.
I share with you the last part of this series of three articles with suggestions to help people with depression. If you want to follow the sequence, I invite you to read the first post then the second one and now, with all the context, you can read this last one.
Without further ado, the last suggestions that I encourage you to apply to help the depressed patient in your care.
- Be strong. Be someone who comforts, but don't take it all on. Caring for a person with depression wears you down; share the responsibility with others.
- Ideally, the family should be involved in the patient's treatment. Be attentive to schedules when it is time for medication, doctor's appointments or alternative therapies.
- Encourage and promote it. Encourage, but do not force, the patient to do an activity that is good for him/her or that he/she used to enjoy before falling into a depressive state.
- Gently advise him/her to seek further help if necessary and offer your support. These may be small favors, such as making a doctor's appointment, taking care of your children, or cleaning your home. Show your love and availability.
---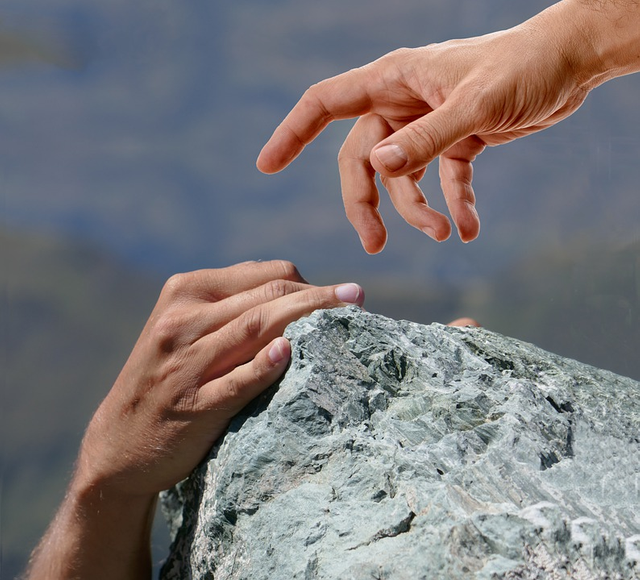 Source
---
- Always keep in mind that it is not the depressed person's fault to be in this state, at least not entirely. That is why you must constantly motivate them to exercise their will and be more and more in control of their situation.
- Accept the condition of your relative or friend as an illness, which is also surmountable, so it will be temporary. Reassurance and confidence that he or she will get better is vital for you and for the patient.
- Depression is overwhelming, both for the patient and the caregiver. Don't be afraid if you don't understand them often.
- Take care of your emotions, distract yourself, don't get sucked into the situation. Maintain balance physically, emotionally and socially. It is one thing to be devoted and self-sacrificing, but it is another to let this situation rob you of your whole life. Remember to stay strong and upbeat for your family member. Do not neglect your own life.
---
I deeply hope that these tips will be very useful. If you wish to contribute something, you are welcome to do so. Questions and comments are also welcome and I will gladly read and answer them.
**What do you think of these tips? Have you suffered from depression, are you a family member of someone with this disorder? I'll read you in the comments.
---
The recommendations expressed in this post are based on my experience and those provided by experts in the field .
---
Sources consulte:
- Lo que la familia y los amigos necesitan saber sobre la depresión, K Russell T. Joffe, M.D. Folleto editado por Laboratorios Wyeth S.A. Venezuela.
- La Depresión Explicada en pocas palabras. Dr. Elías Silva Hernández pág. 62-64
- (Usted puede vencer la depresión, Revista Prioridades para Hoy, Año 4 – Mayo 2008. Pág. 5. Asociación Publicadora Interamericana (APIA)
---
IMPORTANT: This article is merely informative. It is not intended to suppress the recommendations of your therapist. Before considering or practicing any of the ideas expressed here, consult your doctor or put them into practice at your own risk.
---
| | | 🎙 | | |