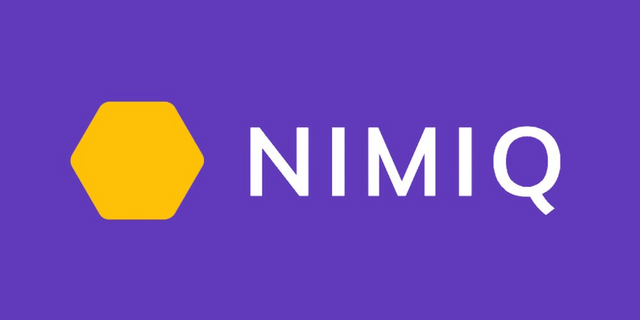 Source
Cryptocurrency has been one of the most talked-about topics in recent times and while there have been ups and downs, it has continued to grow and remained one of the main topics on the internet. More and more people are discovering the power and benefits of blockchain technology and cryptocurrency.
Like we have seen recently, various institutions are coming into the sphere, we have also seen big investors in various sectors invest heavily in blockchain technology and cryptocurrency. Bitcoin being one of the most popular and the coin that has gained so much attention, as big investors are seeing the benefits and potential and are investing in bitcoin and other cryptocurrencies.
With the continuous growth cryptocurrency is gaining recently, various cryptocurrencies reaching all-time highs, BTC moving at a rapid rate, people in the cryptocurrency sphere are constantly looking for investment opportunities and cryptocurrency projects with huge potentials to invest in.
Nimiq is one of the coins that have been flying under the radar for quite some time now. With constant developments going on, nimiq is beginning to gain the deserved recognition and attention. The need for simplicity and fast transaction times has been the order of the day for cryptocurrency users and nimiq is aiming to solve that while drastically reducing the barrier of entry.
According to the current ranking on coinmarketcap, Nimiq is currently ranked number 342 position. At the moment, Nimiq is listed on Kucoin, BitMax and CoinDCX. Based on the information on coinmarketcap, Nimiq has a marketcap of $54,726,312, fully diluted marketcap of $133,470,270, total supply of 9,224,800,915 NIM, max supply of 21,000,000,000 NIM and a circulating supply of 8.61B NIM
.
Project Concept - Nimiq is a censorship-resistant browser-based blockchain with the core focus on simplicity and ease of use. It is a payment protocol that is native to the web. Nimiq was launched in 2017 and was designed to run in an Internet browser. Its core concepts are decentralization, censor-resistant payment protocol that runs on a web browser. Nimiq has an ecosystem of applications with a core focus on simplicity and ease of use.