Before I start, in this article, I included my referral links to the various exchanges. If you like this article and want to give me some love, do use those links if you want to sign up 😁.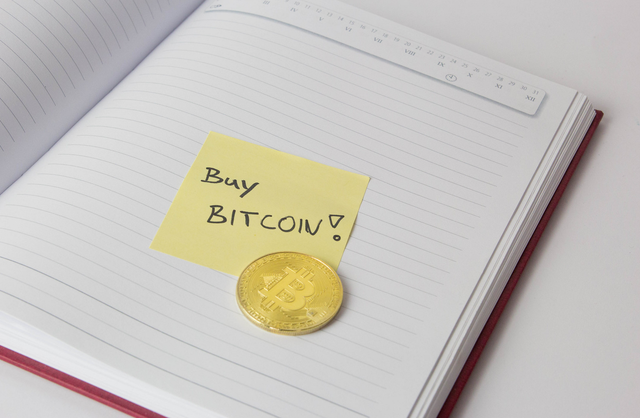 Close to a year ago, I posted this article comparing the different ways to buy Bitcoin and/or other cryptos in Singapore. In that article I compared the various payment methods for crypto purchases and the conclusion still holds true till this date. However, I did not really dive deep into each exchange.
In this update, I aim to do a more comprehensive comparison on the various exchanges based on the following criteria,
Spot price of cryptocurrencies
Fees
Payment and trading methods
Range of crypto offerings
Security (To be covered in a separate post)
Note: I omitted Coinbase from the comparison because they only accept debit/credit cards payment in Singapore. As I discussed in my earlier post, this is the worst way to buy cryptos. Therefore Coinbase is omitted from this comparison.
---
Overview of exchanges
In this article I will be covering 6 exchanges that operates in Singapore. Here goes...
Referral rewards: I get 20% of your trading fees
No introduction required. Binance is one of the world's largest cryptocurrencies exchanges and operates in multiple countries. Binance.sg is the Binance's Singapore version of fiat-to-crypto on-ramp exchange.
Note that the referral link is for Binance.com as the referral program for Binance.sg has ended :(
---
Referral rewards: I get 50% of your net trading fees
Liquid exchange allows telegraphic bank transfers and allows most people from most countries to register.
---
Referral rewards: We both get $50 USD if both of us stakes 50 MCO tokens
Crypto.com is a worldwide exchange. Its key selling point is that it provides crypto debit cards in UK, USA and Singapore. It have a native MCO and CRO tokens to allow their users earn rewards through staking.
---
Referral rewards: I get 20% of your trading fees
Coinhako is a regional cryptocurrency exchange. It operates in Singapore, Malaysia, Indonesia and Vietnam.
---
Referral rewards: We both get SGD 5.00 free BTC
Luno is quite a niche cryptocurrency exchange. It operates in parts of Africa, Europe and South East Asia.
---
Referral rewards: I get 11 DAI you get 15 DAI
Coinut is a very small cryptocurrency exchange based in Singapore. It allows telegraphic bank transfers in SGD and USD. It seems like there is no countries specific restrictions for now.
---
Spot price of cryptocurrencies
If you intend to buy some BTC, you will want to buy it as cheap as possible. Different exchanges might have different spot price for the cryptocurrency you want to purchase. For the sake of comparison, I took a snapshot of the BTC prices across the 6 different exchanges.
The table below shows a summary of the spot BTC prices across the exchanges,
CoinUT had the best price, and Liquid Exchange had the worst. However, this is just to illustrate that prices across the different exchanges fluctuate and it is something to consider if you want to buy crypto on the spot.
In this case, the difference is quite negligible though, with a 0.6% difference between the best and the worst price. However, for less liquid cryptocurrencies, the price might vary much more. Hence, it is still important to check if you are getting the best price when you buy cryptos on all these exchanges.
---
Fees
Another important factor to note are the fees involved when making the purchase. There are largely 3 types of fees involved when you buy cryptocurrencies. Fiat depositing fees, crypto withdrawal fees and conversion/trading fees.
Note that in this comparison, I will base on SGD for fiat and BTC for crypto. Links will be provided so that you can check the fees based on your local fiat or other cryptos that you are keen on. When there are both maker and taker fees, taker fees will be used as I assumes you want to buy on market order.
Of all the exchanges, only Crypto.com is not that transparent in terms of fees as I cannot find very clear info on it from their site. Crypto.com operates an exchange and it seems like the fees on the mobile app and the exchange are different.
---
Payment and trading methods
There are 2 types of trading methods that I will focus here. Limit orders and spot purchase. Limit orders mean that you can set a target price that you want to buy the crypto at and wait. If the price moves to that level, your order will be filled. Spot purchases simply means that you buy at whatever the exchange offers you at. Clearly, having the ability to place limit orders will be an advantage for active traders but for passive buyers, I think it is not so much of a deal-breaker.
You might notice that I mentioned Xfers quite a lot in the previous section. Xfers is a FinTech company in Singapore which offers a digital payment wallet. It is commonly used by crypto exchanges here for fiat-to-crypto on-ramp payments. If I am not mistaken, Xfers is available in Singapore and Indonesia for now.
Xfers is a useful service here in Singapore if you want to buy crypto. However, it does come with its limitations. The new Payment Services Act in Singapore limit annual spending to SGD 30,000 and holding limit to SGD 5,000. This means that if you are a whale who wants to buy more than $5,000 of crypto at one go, you are unable to. If you want to spend more than $30,000 per year, you are unable to.
In any case, the table below summarizes what each exchange accepts in terms of payment method and the available trading method. Note that for payment methods, it is focused on the Singapore context, also if limit orders are available, then technically market orders (as good as spot purchases) will be implicitly available.
| Exchanges | Payment Methods | Trading Methods |
| --- | --- | --- |
| Binance SG | Xfers | Spot purchases |
| CoinUT | Bank transfer | Limit orders |
| Liquid Exchange | Bank transfer | Limit orders |
| Luno | Xfers | Spot purchases |
| Crypto.com | Xfers, bank transfers and credit cards | Limit orders available on exchange; spot purchases on mobile app |
| Coinhako | Xfers | Spot purchases |
---
Range of cryptocurrencies offerings
This section is pretty clear-cut. The table below lists the cryptocurrencies available for purchase on each exchanges directly with fiat. In this case SGD.
| Exchanges | Available Cryptocurrencies |
| --- | --- |
| Binance SG | BTC, ETH, BNB, LTC, BCH, XRP, NEO, LINK |
| CoinUT | BTC, ETH, LTC, ETC, DAI, USDT |
| Liquid Exchange | BTC, ETH, XRP, QASH, BCH |
| Luno | BTC |
| Crypto.com | BTC, ETH, BCH, LTC, XRP, MCO, CRO, BNB, XSGD |
| Coinhako | BTC, ETH, BCH, LTC, XRP, ALGO, BAT, BNB, CVC, DNT, DOGE, ENJ, GNT, GTO, KNC, LOOM, MCO, MITH, NEO, QKC, SNM, SNT, STORM, TUSD, USDC, USDS, USDT, WTC, XLM, ZIL, ZRX |
---
Conclusion
This guide/comparison should be able to help you find the best exchange depending on your purchasing frequency, volume and the crypto selection. For small BTC purchases, it seems that Crypto.com is the cheapest in terms of fees. For direct purchase of altcoins, Coinhako offers the longest list of altcoins. For large transactions, Liquid Exchange is probably the best. CoinUT and Luno are probably the niche and smaller players in the market. Depending on where you live, they might be the option you have. Finally, Binance SG is a well-known name for those who do not trust the other smaller exchanges with their money.
If you find this guide helpful, do give me your support by signing up through the referral links in this article. 😁
Also, do let me know if I missed out any of the exchanges operating in Singapore which you want me to compare. As mentioned, I will cover the security features each exchange offers in a separate post. Stay tuned!
---
This article is first posted on the Hive blockchain, an immutable and censorship-resistant content platform. Follow me on Hive if you want to see my latest articles.