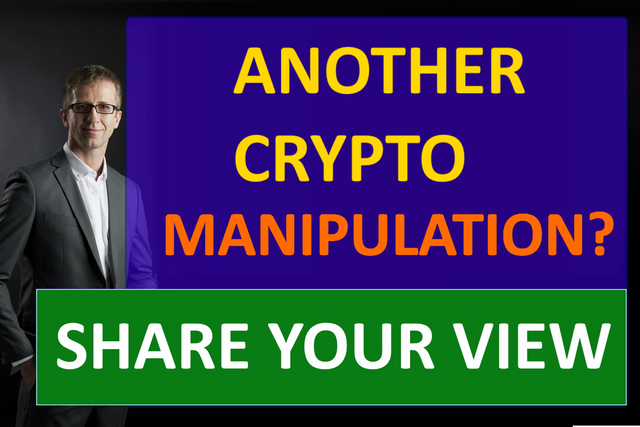 INTRODUCTION

Yesterday we've all witnessed another FLASH CRASH within the crypto market and for some of us it was nothing more than another buying opportunity. However, many people out there seem to be concerned and heavily affected with this dip. Often calculating their losses and wondering what the heck had just happened.
I've read posts and comments mentioning different reasons for that "bloodbath". Some would blame the new strain of covid, others would point out negative statements coming from FED or some dump happening on the traditional markets. And obviously "market manipulation" is quite a common (and quite general) explanation.
Let me share my view on this recent flash crash, what caused it and what I expect in the near future. I will also share my personal answer to the following question: Is dream of BTC reaching 100k usd this year over?
Hopefully some of you will share your own opinion.
THOSE PAINFUL LIQUIDATIONS ... AGAIN

According to Coinglass , nearly $1 billion worth of cryptocurrencies had been liquidated during that flash-crash. That number is INSANE. Wouldn't you agree?
Only 3 months ago I've wrote about other flash crash and how it has been accelerated by mass liquidations. I've also briefly explained how overleveraging works, so if you have a moment then I would recommend checking out this post.
For the purpose of this post I will assume that everyone reading it is aware how to leverage our positions and how risky it can be.
MAIN REASON BEHIND RECENT DUMP ...

In my view, the reason behind the current correction has been caused mainly by only one "large player" who dumped 1500 BTC within as little as one minute. This "whale" timed the market very well and executed the entire sale the moment the correction just started, triggering a cascade of liquidations. It's as simple as that.
Coindesk in their publication wrote those words about it:
"So far I've seen an upwards of 4,000 BTC being sold that pushed the market abruptly down," said Laurent Kssis, a crypto exchange-traded fund expert and director of CEC Capital. "In fact, 1,500 BTC alone was sold in less than a minute at the time of the drop."
Some of you may wonder how as little as 4k BTC can shake the entire market. After all, there is almost 19mln Bitcoin in circulation. So those 4k BTC should hardly matter. Right?
However, there is one important factor we need to consider. Currently the majority of those Bitcoins are locked on different sort of DeFi platforms or simply have been moved to hard wallets. If we look at the percentage of BTC being stored at hard wallets, then we will quickly realize that we're at close to all time highs. Which is very bullish, but it also means that there isn't much liquid BTC on the exchanges, and selling a few thousand bitcoins on the spot market (within a short period of time) can easily affect the market.
And this is exactly what we experienced yesterday. Hopefully I'm making sense so far.
WHY WOULD ANYONE DO THAT?

It is a valid question to ask: why would anyone sell 1500 BTC on the spot markets within a minute? Why not spread that sale within time and OBVIOUSLY enjoy much higher profits. Wouldn't it be logical to sell little by little, whenever the price of Bitcoin would be close to all time highs?
And this is what I'm thinking: whenever mass liquidations happen, we witness several weeks of price side-movements and another period of accumulation. Since many "bulls" had their positions liquidated - there simply isn't enough strength to quickly bounce back to previous price levels. That gives plenty of time and opportunity for those who caused the entire dump to slowly and steadily buy back their Bitcoin. With huge discounts.
Am I making sense?
WHAT'S NEXT? CAN BTC REACH 100K usd level this year?

This is the right question and I would like to hear from all of you. What would you expect in the near future? Assuming this bull run isn't over - do you still believe that BTC can reach 100k usd before the year ends? Would only one month be enough to double the value of Bitcoin?
Allow me to share my view: my simple answer would be NO. It is very unlikely that within only a few weeks we can reach such a high level. If we look at any flash crash that took place this year, any flash crash which triggered mass liquidation - we will notice long periods of accumulation following a dump.
And this is exactly what I would expect till the end of this year. I may be wrong and perhaps we will witness another ATH (all time high). However ... I think it's a very unlikely scenario.
DO SOME MATH AND EARN SOLID UPVOTE

Would you like to earn 100% upvote on your comment? Then share your thoughts on this particular topic and answer this simple question: how much $$$ was worth those dumped 1500 bitcoin right before the entire dump started?
ps. As usual: I would appreciate every single resteem :)
Project.hope founder,
Cheers, Piotr
cc:
@adesojisouljay,
@adityajainxds,
@alanasteemit,
@alokkumar121,
@amestyj,
@belemo,
@carlir,
@carlos84,
@chucho27,
@dgalan,
@doppley,
@emiliomoron,
@franyeligonzalez,
@garybilbao,
@gbenga,
@hardaeborla,
@janettyanez,
@joelagbo,
@joseph1956,
@josevas217,
@jozef230,
@kamranrkploy,
@karamyog,
@karupanocitizen,
@knowledgefruit,
@lanzjoseg,
@lebey1,
@lennyblogs,
@luckyali,
@lupafilotaxia,
@machnBirdSparo,
@madridbg,
@mandate,
@mccoy02,
@menoski,
@mintymile,
@munawar1235,
@muratkbesiroglu,
@printskill,
@qsyal,
@ramsesuchiha,
@rbalzan79,
@reeta0119,
@rubenp,
@samminator,
@sandracarrascal,
@tfame3865,
@the-prithvi,
@thetimetravelerz,
@tocho2,
@tomoyan,
@trabajosdelsiglo,
@unbiasedwriter,
@valchiz,
@winy,
@yusvelasquez,
@xpilar,
@acom