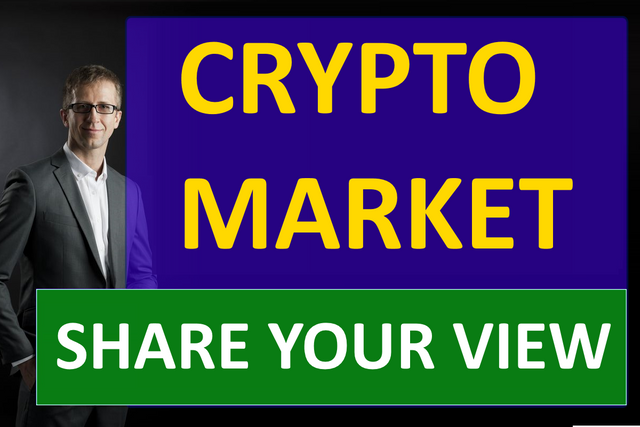 INTRODUCTION

The recent week has brought quite a lot of emotions for all of those, who are involved in the crypto space. Exactly 7 days ago, we've all witnessed huge FLASH CRASH. One that brought the price of bitcoin down from 51k USD all the way to around 43k in just a matter of "minutes".
This massive drop has been very rapid and brutal. And it left so many over-leveraged investors with their positions being liquidated. Which is quite a painful experience.
It is estimated that $4 billion was liquidated within several hours. THAT IS HUGE!
I've spent some time trying to understand what could cause this flash-crash and figure out what to expect in the nearest future. Allow me to share my view with all of you and if anyone thinks I'm wrong - please do not hesitate to share your own view with me in the comment section below.
Most valuable feedbacks will be rewarded with JUICY UPVOTE :).
So please, continue reading.
WHAT HAPPENED on 7th of September?

I presume, that by now pretty much everyone is well aware of El Salvador accepting bitcoin as a legal tender. They are the very first country, which decided to go full-on against the current world monetary system by bringing those friendly crypto regulations into life. And for many investors, this sounded like a piece of amazing news.
And yet, the crypto market crashed the very same day. Which doesn't really look like a coincidence. Rather, it seems to be a very well-planned and executed "dump".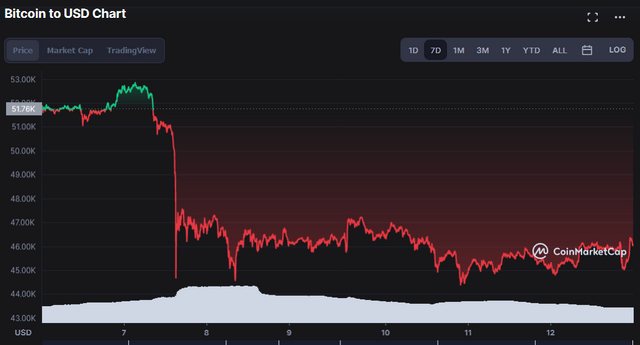 Many people seem to believe, that "EVIL" governments together with central banks were behind this flash-crash and they timed it well to bring attention away from El Salvador on its big day. And to some degree, I would agree with that theory. But ... obviously, there must be "but".
PAINFUL LIQUIDATIONS

Analyzing different data (which are available since Bitcoin is a transparent ledger) and listening number of youtube podcasts allowed me to understand the scale of HYPE which was associated with recent El Salvador friendly crypto regulations coming into space. I honestly don't remember when was the last time I've seen so much optimism in that market.
And it seems that many investors decided to over-leverage themselves. Betting heavily that the price of bitcoin will "go to the moon" once mass media will pick on that news related to Salvador. At the same time, it created an enormous opportunity for some "whales" to earn those few billions - simply by rapidly dumping their bitcoin and other major altcoins.
They achieve it by creating instant rapid selling pressure. One that caused many BULLS to have their over-leveraged positions automatically liquidated. Before they even had a chance to react. And the number of over-leveraged and super optimistic investors seemed to be higher than ever before.
And we can see how it all ended for them.
DeFi and LEVERAGING OUR POSITIONS - how does it work?

It's becoming clear to me, that more people must educate themselves in that area. I strongly believe, that everything has changed since DeFi became a thing and traders need to take into consideration that similar flash-crashes will continue to be happening in the future.
I'm myself still trying to wrap my head around it, but the way I see it (correct me if I'm wrong) is as follow:
If I'm an investor who purchased some Bitcoin, then I can use DeFi to get more stable coins while using my Bitcoin as a collateral. In a way, I'm "borrowing" more stable coins, which then I use again to purchase Bitcoin. Just to do it over again and again.
Simple, right?
And I could use this newly purchased bitcoin (which I bought using "borrowed" stable coins) again to borrow more stable coins and to purchase even more BTC. Over-leveraging positions, while assuming that I will GET RICH QUICK if the price of bitcoin will indeed grow.
Am I making sense so far? Is that the correct way of looking at those things?
So ... what would happen is I'm wrong? If the price of Bitcoin would plummet?

In that case - my positions would be simply liquidated. I would lose ALL my invested and leveraged funds. All of it. Which would mean, that regardless of my optimism towards the future of bitcoin - I would no longer have money to invest. I would become a USELESS BULL.
And millions of BULLS across the globe end up in similar positions. After all, 4 billion USD which belonged to those BULLS were wiped out. And it will obviously take some time to recover that loss. This buying pressure will not come back anytime soon. It's simple as that.
WEAK HANDS vs STRONG HANDS

Let's focus on more positive aspects for a moment.
According to Anthony Pompliano(one of my favorite market and crypto commentator), 93% of BITCOIN has not moved in a month. This is massive!
Supply held by long-term holders (so-called STRONG HANDS) is pretty much at All-Time High. If we look at this metric within the past 2 years, we would come to a simple conclusion: never before more investors with long-term HODLing timeframe would HODL bitcoin.
It's simple as that: currently, pretty much NOONE IS SELLING.
So why is the market currently not moving up? Are we stuck in another long-term "consolidation mode"? Allow me to share my view:
THIS TIME IT'S DIFFERENT - SUMMARY

In the past, we've seen a number of rapid crashes, followed by solid bounce-back (most of the time). However, if you look at the graph above you will notice that this time it's different. And one can wonder: why we didn't witness typical heavy bounce-back since selling pressure is almost non-existent ?
Hopefully, you've read part "DeFi and leveraging our positions" where I've explained my view and understanding on how over-leveraging and massive liquidation can affect the market and investors.
I strongly believe, that it's crucial to understand the major difference between flash-crashes which were happening in the past and the one we're witnessing now. Back then we would mostly experience the wave of PANIC SELL caused by so called FUD (which would start with some awful negative news). Back then, investors simply had a chance to move their funds either into stable coins or withdraw to FIAT. Without losing those resources. Knowing that they can re-invest them in the future.
Back then, DeFi didn't exist yet. Investors couldn't leverage their positions, while creating extra buying pressure since the large amount of Bitcoin is being purchased with those borrowed stable coins.
In other words:
currently, a huge part of buying is happening only thanks to investors, who use DeFi to leverage themselves (using their BTC as collateral). And to get more stable coins which would be then used to buy more Bitcoin. How simple and dangerous it is?
Once such a huge liquidation happens - all that buying pressure is completely wiped out. At it may take some time (or some massive positive news) to recover trust of those who lost their entire investments.
Therfore, I would expect long accumulation phase now and market movings sideways for upcoming weeks. At the same time I do not think price of Bitcoin has potential to move much lower below current price levels. So all we need is PATIENCE.
RESTEEM and COMMENT

Hopefully, I'm making sense. Share your view with me and let me know if you agree with my line of thinking or not. I read and appreciate all your valuable comments (juicy upvotes awaiting)
Yours, @crypto.piotr
Founder of Project.hope community