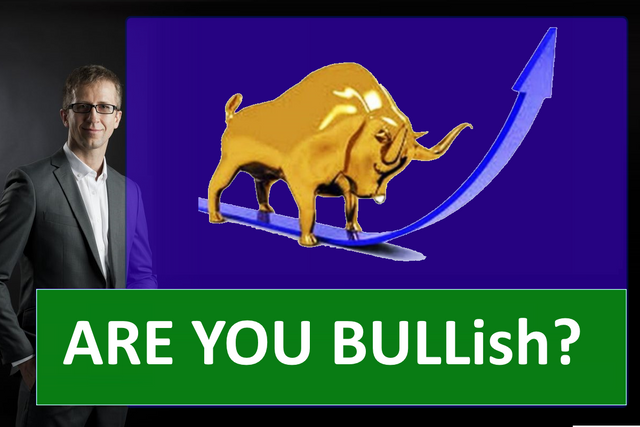 INTRODUCTION

It's only been several days ago since I've shared my view and analysis of the CURRENT CRYPTO MARKET situation and I explained what my short term expectation is for the Bitcoin price movement.
And today's post will be (in a way) related to the previous one.
SMALL "RECAP"

In that publication, I've mentioned why I do not see much potential for the crypto market to go any lower. I also shared my view on why that brutal flash-crash that took place at the beginning of September happened in the first place (massive liquidation which took place at "El Salvador bitcoin day").
Most of all, I've mentioned that "93% of BITCOIN has not moved in a month". Which only proves that the majority of Bitcoin owners are simply HODLing it. And that's already a huge indication allowing us to "predict" that in the nearest future, the price of BTC will start increasing. Simply because of a supply squeeze.
It is also worth mentioning that within the recent weeks, more and more BTC has been moved outside exchanges to a hard wallet. And that's also a great indicator as it simply means that more investors decided to store their Bitcoin in a safe place and hold it. This will obviously reduce selling pressure and even smaller demand will be required to push the price upward.
Wouldn't you agree?
EVERGRANDE and CHINESE CRYPTO CRACKDOWN (again!)

Those two recent events could be considered as sort of a "black swan" and in other times, both could create massive waves of panic sell. Especially since both events were "promoted" by mass media and loads of FUD have been created.
However, this time around we've hardly witnessed any deeper crash within the crypto markets. Selling pressure hardly increased and Bitcoin dropped both times only by a few %. If same the would happen just a year ago then panic sell would most likely bring markets to much lower levels.
And to me, that could only mean one thing: there aren't many inexperienced investors within the crypto space who are easily frightened. Not many so-called "weak hands" are still invested in crypto.
It's hard to imagine better times to get into the crypto space than now.
RECENT SUPPLY SQUEEZE and possible correction?

Assuming that there won't be any serious negative news popping out of the blue and affecting crypto markets - I would assume that we're on our "way to the moon". In short term, we may still experience some correction since the recent supply squeeze brought the price of Bitcoin from $41k all the way to $48k (over 15%) without solid volumes backing it up.
The lack of those volumes does make me believe that we will witness another correction. If that happens, then I would consider it to be a great "buying opportunity", one that may not repeat anytime soon.
That is what I would expect to happen anyway.
SHARE YOUR THOUGHTS

Are you as bullish as I am? Or perhaps you still have some concerns and worries about the future price of bitcoin? Share your views with me. I appreciate all your valuable comments.
Yours, @crypto.piotr
Founder of Project.hope community