Greetings to all readers of the great community of #Steemit, on several occasions I have spoken about the return to face-to-face education, the negative aspects of the same and the benefits that this can generate, currently it has been 2 weeks since the start of face-to-face classes in the country, since October 25 of this year there was the successful start of face-to-face education, and so far everything is taking place in total normality, without any problem as far as COVID-19 is concerned.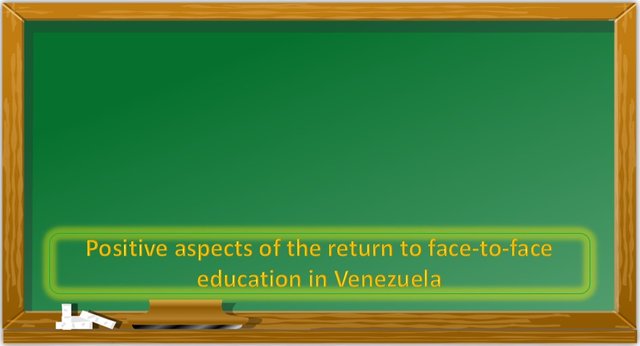 The image used is from Public Domain, Author: Pixabay
---

---
After the decree issued by the President of Venezuela, in which he announced the return to face-to-face education in Venezuela, starting October 25 of this year, this includes all educational levels, from kindergarten to university, although many institutions are not yet ready for the beginning of these activities, they are being carried out satisfactorily, without any kind of alert due to the pandemic.
A few days ago it had been announced that each student would only have face-to-face activities twice a week, and also that it would be during the weeks of flexibilization, since in Venezuela the 7 + 7 method was being applied, which applied 7 days of absolute radical quarantine, and 7 days of flexibilization activating the economy and in this new scheme the education in the country.
A few days after this news and with classes about to start, the President issued a new decree in which he announced that as of November 1 all weeks would be flexibilization until January, so that students must now attend 2 times a week continuously to educational institutions, which represents another stage of adaptation for students and teachers.
Despite this new change, and the fact that the start of classes is still very recent, everything is working well, it is a project that is on the go, and it is being successful so far, generating a better educational quality for students.
---

---
Despite the circumstances facing the country itself, and the COVID-19 pandemic, coupled with the poor condition of the public institutions, it has been a positive start for education in Venezuela, and it is considered that it will improve as time progresses, and with the arrival of students to the institutions, and the educational staff back in the institutions, the care of the facilities can be very different, generating great benefits in terms of maintenance and care of the institutions.
---

---
All the images used by the Author @Chucho27 are Public Domain, in each one of them you can find the source of the image.
The image of the Banner at the bottom, is in the public domain obtained from: PixaBay