Greetings to all readers of this great platform, especially to the #ProjectHOPE community, in the present opportunity I want to share with you information concerning the new updates made by the Axie Infinity NFT game and how the market can improve with these changes that were generated recently, mainly with the opening of the Ronin Dex, which is an internal exchange platform of the game, as well as some changes in the conditions of the game itself, with the aim of increasing the burning of the token called SLP.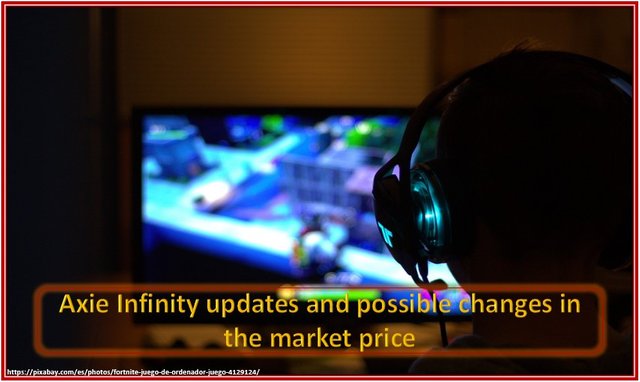 The image used is from Public Domain, Author: Pixabay
---

---
Among the new changes made by the creators of Axie, was to force the user to have good equipment for the game over 800 cups, in this way to obtain SLP, below 800 cups SLP are not obtained, this is achieved by reducing the production of the token in the game by people with multiple accounts that did not need to be competitive, only perform the daily mission, the less SLP tokens on the market its price tends to increase.
A few days ago I told you that Ronin Dex was released, which is an internal Swap of the Ronin platform, which is used for the Axie Infinity game, this platform provides the ability to exchange SLP for WETH, which is the ethereum that allows the acquisition of the Axie as such, this allows people to invest the SLP obtained in new Axie and increases the burning of the SLP, therefore, fewer offers of the same allows to improve its price.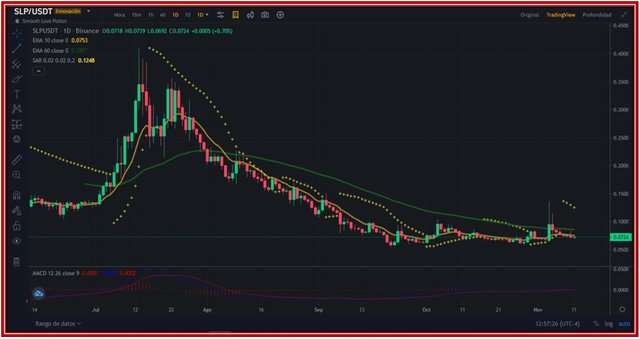 The image used is from Public Domain, Author: Binance
Looking at the changes made, yesterday began the season 19 of Axie Infinity, applying all the rules mentioned above, the developers are betting on the massive burning of SLP through the Swap to acquire new Axie more competitive that allow us to get more profit as a player, although the SLP is still in a downward trend, is already coming to the end of that road, with these new updates implemented, it is very possible that in the coming days the price of SLP will increase dramatically.
---

---
On the other hand, taking it as a method of investment in the Blockchain, at the moment the market is at is a propitious moment, this is because if the value of the token increases, the acquisition price of the Axie will increase, and our invested capital will be revalued, so all the tokens obtained in the game are considered as gains, since the value of the investment is always in the equipment we acquire, even if it goes down in price we always have part of our capital there and if it goes up we have great additional gains, thank you for reading my article.
---

---
---

---
All the images used by the Author @Chucho27 are Public Domain, in each one of them you can find the source of the image.
The image of the Banner at the bottom, is in the public domain obtained from: PixaBay