Greetings to all readers of this great platform, in this opportunity I want to bring you information regarding the current behavior of BTC, being this the main cryptocurrency of the market, which leads the behavior of the other cryptos, so it is always necessary to evaluate this currency before making any decision in any other currency, since it is the one that decides the direction of the market, at this time it is in a marked uptrend.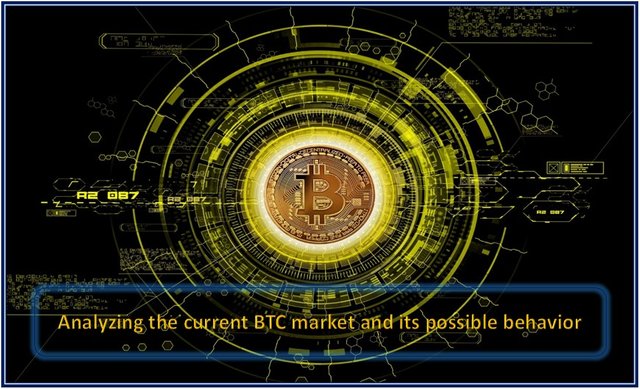 The image used is from Public Domain, Author: PixaBay
---

---
To evaluate the behavior of BTC, I took into consideration the "daily" temporality in which there are several factors that we must consider to make a market decision, taking into consideration a number of technical indicators, which I personally use to perform trading operations.
Personally I use 2 Exponential Moving Average, a short EMA and a long EMA, which are marking the market trend, in addition to using the Parabolic SAR in order to identify the trend changes, and applying MACD to identify the strength of the market, applying these 3 indicators we will evaluate what the BTC is doing right now, with the following image.
---

---
Taking into consideration the EMAs used we can see that the short yellow EMA is close to take the long green EMA, when the 2 EMAs collide it can be a springboard for the market to gain momentum, or break that support and start a downtrend, that is considered as a critical scenario.
On the other hand, taking into consideration what reflects the MACD used, it is possible to observe that the blue line that is considered as the one that marks the behavior of the market is ending the decline in the market, so in a short time it can begin to turn and mark an entry into the market, thus having another market signal.
Evaluating the SAR, it can be observed that still no point appears in the market, this is mainly because there is not yet a change of trend in temporality, at the time that the market defines a trend begins the appearance of the first point of SAR parabolic.
---

---
Finally analyzing the 3 technical indicators, there are 2 of them that can mark a market that goes up again, at the moment that the short EMA collides with the long EMA and the MACD finishes its journey and turns the strength of the market upwards, is the moment when the parabolic SAR can confirm the upward trend and it would be the idea moment to invest in the market, in the opposite case that loses support and the MACD does not generate strength and never shows the SAR can be the moment that the market retreats (I consider it unlikely).
---

---
---

---
All the images used by the Author @Chucho27 are Public Domain, in each one of them you can find the source of the image.
The image of the Banner at the bottom, is in the public domain obtained from: PixaBay