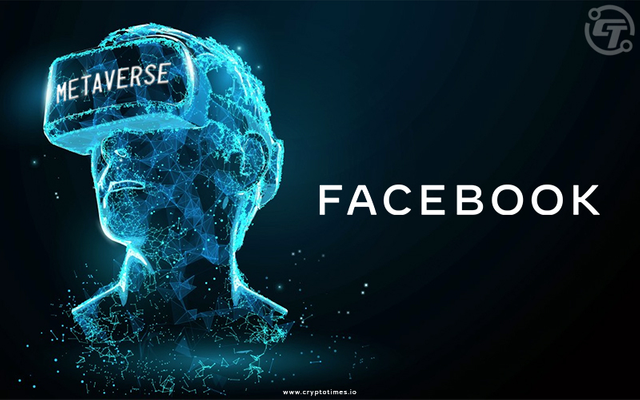 source image
Since Mark Zuckerberg, the owner of Facebook, Instagram, and WhatsApp, changed the name of his firm to Meta on October 29, 2021, I've imagined that in five years, the world of sci-fi would soon become a reality.
I immediately grinned and rejoiced at hearing the news; how about you? When he said that Meta's current focus is on establishing a "metaverse," I was interested. And for those of you who are fans of Marvel and DC films, you've probably heard of the notion of "multiverse," which this may be a little more comparable to.
However, there is one thing that concerns me: recent technology advancements may widen the gap between foolish people or stupid people and "Intelligent and Smart" individuals.
"Game is how a lot of people come into the metaverse for the first time," Mark Zuckerberg stated.
This indicates that, in the future, many people will become accustomed to utilizing meta technology for enjoyment, and many areas, such as education, will employ technology of the same caliber.
Why is this so? because if the entertainment industry already employs technology like this meta, then other industries will be obliged to adopt this technological standard, and if not, the focus and psychology of students who are used to this meta technology would say: "Education today will be tough and dull."
As a result, some pupils decide to postpone learning until there is learning material available that meets their needs.
On the other side, there will be large-cap investors who will applaud this "market necessity." However, because this endeavor consumes a considerable amount of resources, they will develop materials for the "biggest market share."
People who don't want to study and those who believe "Education Now Will Be Difficult and Boring," as I indicated previously, have the "largest market share."
However, there is still a market trend occurrence in which, if the market requests, business people prepare market demands.
But, if you're a savvy person, you'll be wary of this Trend Trap, which doesn't imply we should reject every new technical innovation.
I would want to encourage everyone who is presently studying to recognize that the learning process should result in genuine scientific advancement rather than constantly having something to make you feel good about.
As students, we must confess that learning anything new may be challenging. But that is why we must learn to solve problems that we are unable to solve.
If the Metaverse Entertainment World has been formed, then the world of education must also follow the metaverse technological developments, because students are already used to the fun that exists in the Sci-Fi world, and students will demand that this technology be included in the Education Sector.
This is due to the fact that the majority of Disciples do not desire to study. Especially when it comes to regular schooling, which they believe will be uninteresting. Of course, if you are educated and sensible, you do not require joy in your educational process. But what about knuckleheads? They don't care; all they want is an education with a system that keeps them amused.
I hope that, despite the number of new technology available in our society, we will not lose sight of our responsibility to continue to learn and receive a solid education.
CC :
@project.hope
@crypto.piotr