How many times as children our parents or relatives told us: do not cry, and even performed actions to stop us from crying, possibly to avoid suffering, because the crying of a child sometimes irritates, for affection, in short, in some cultures they even say that men do not cry and so with that premise male children grow up, sometimes without any explanation simply men do not cry, that is for women. The truth is that many of us learned to repress our feelings through tears.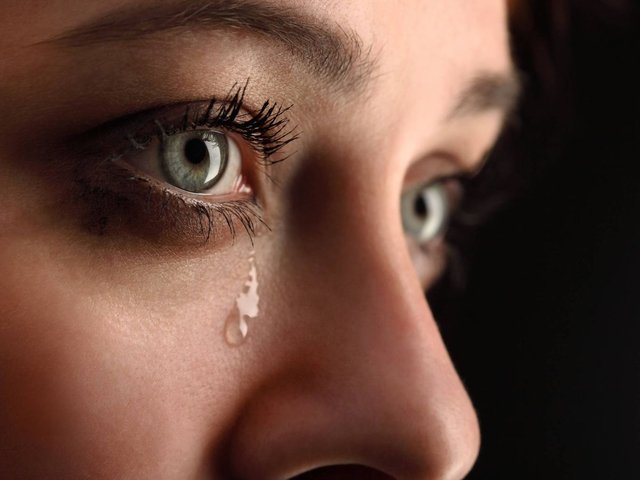 Crying is for human beings regardless of gender, culture, race, religion or any possible differences, expressing feelings is becoming more and more important in the mental hygiene of human beings. "Crying and honoring your own needs and sensitivities is a fundamental part of self-care and loving yourself, being aware of needs and honoring them to benefit the health of body, mind and spirit," noted Dr. Judith Orloff, author of The Empath's Survival Guide: Life Strategies for Sensitive People and psychiatrist at the School of Clinical Psychiatry, University of California, Los Angeles.Link.

Crying, allows us to be vulnerable and that is good because you can not be repressed appearing strong all the time of your existence. The human being always relies on various spaces to reach a place of balance, the tears shed help to find that balance, either alone or in public, being vulnerable and reduce tensions is a way to recover, in a sense, the stress and tension suffered in the course of everyday life. There are people who comment that they never cry, because they simply do not know how to do it, generally they have a lot of contained anger.

Individuals express a significant number of times that they feel better after crying. Crying forces to pay attention to what generated that feeling, to pay special attention to it and sometimes to look for a solution, it is not healthy to just cry, it drains, it lets the feeling escape and struggles to understand the origin and work on it, that is part of the positive aspect of crying.