Hello everyone there. How are you and how is the going. On my side am pretty fine and well off. Today am here to share with you how i spent my day today.
Early in the morning i had to wakeup and then i first prayed to God for the gift of life he has given to me.
Then i went to the market and bought some food and sauce for lunch then u went back home and then i had to cook food so that i serve my family in time. Then from there my mother came back home in the afternon and then i had to first serve them food which was ready.
Then after food i had to prepare my self with my family and we had to go to the supermarket and buy school equipments for my sister. So we had to move in the whole supermarket and then look for everything that she really wanted. Then after we had to buy some grab like cookies, hardcorns, gorillos among others. And all the things that we bought they were for 344,000 ug shs. Then we had to pay at the counter.
So after paying we found some lady who was an attendant there and i think she was from blueband and since we bought it she requested us to take some pictures with my mother. They were really looking nice and we too we were happy .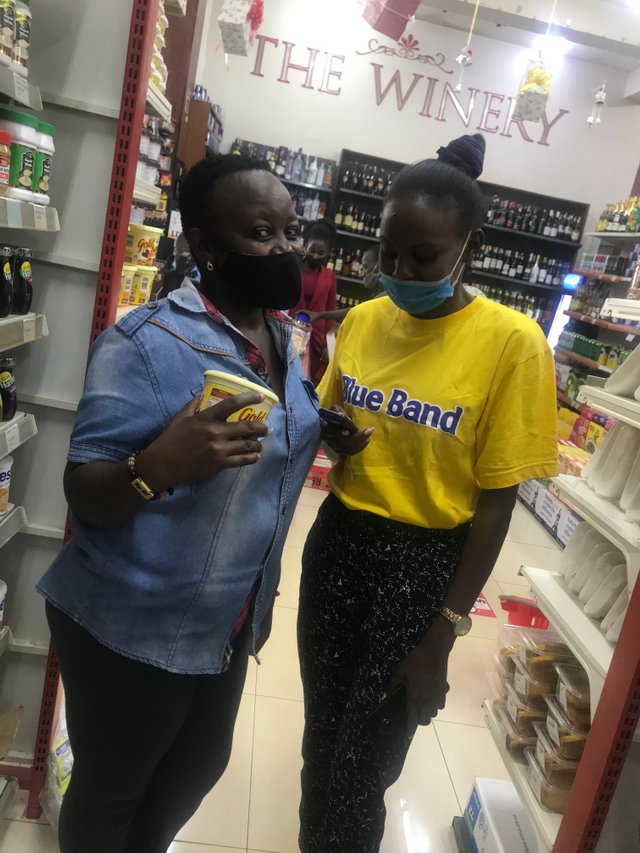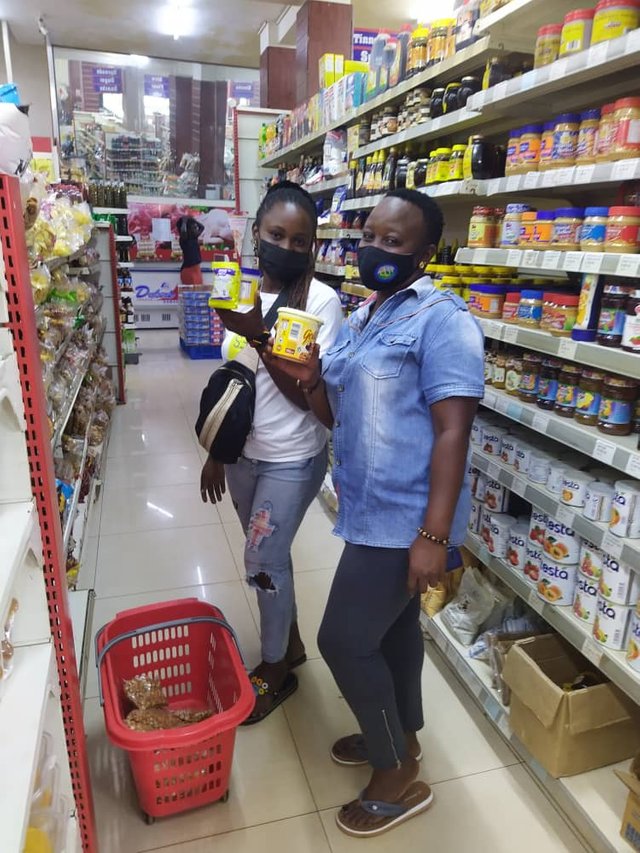 After there we had to leave for home and carty on our staff that we had bought. So we boarded the car upto home. We reached safely but before reaching we stopped at thw icecream centre and we took the one with the corn but it was really nice.
And so that is how i managed to spent my day today. Thank you for your time.