3-6-2020
Creating a List
Sometimes our Following List numbers can get pretty big, We like to follow people, but we may miss some things while scrolling the normal feed, or we may be looking for a specific type of content on that particular day. Steempeak has made this a very simple thing to do, so lets create a list for our feed. I am just starting on my own list building.
Step one: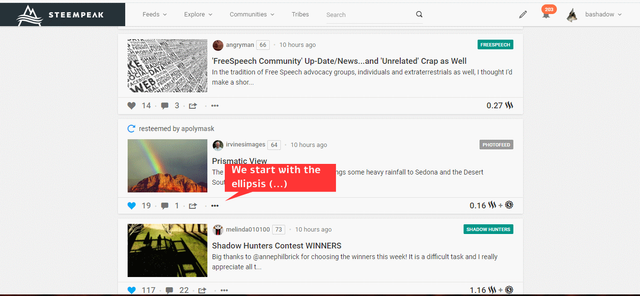 Find the person you want to add and click on the ellipsis. (...)
Step 2: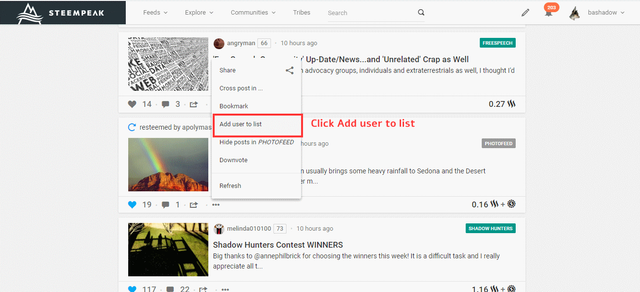 Click the add user to list button, and the following pops up.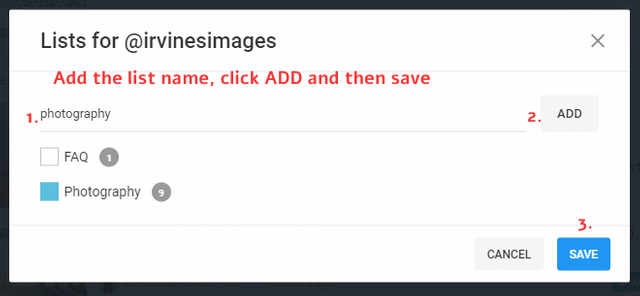 If you do not have a list yet, or want to add a 2nd or 3rd list Click you mouse cursor where it says "New List" and then type a name for your list. The blue box indicates the person has been added to that list.
Step 3: Finding and Verifying it worked
To see your list Click on your user name, this will bring up the drop down menu, click on tools , that will bring up the default tools page. On the left is the secondary menu, find the the bar icon.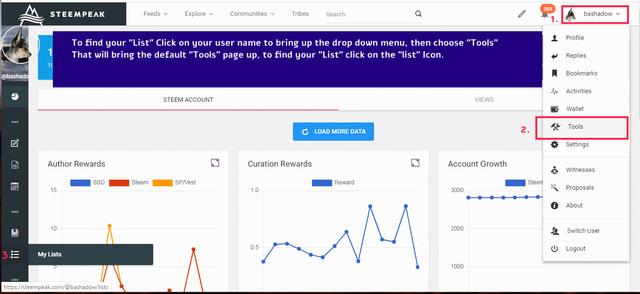 When you click it you are taken to your list page: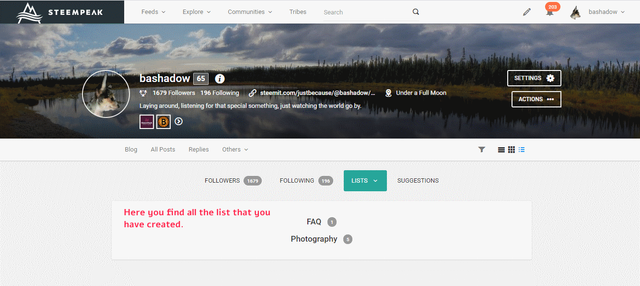 As you can see I only have two List so far, but I am working on building them out and plan on adding others as time goes on.
So clicking on the Photography list will bring up all the individual you have added to your list, you may need to scroll a little bit to see who you added, the list runs alphabetically.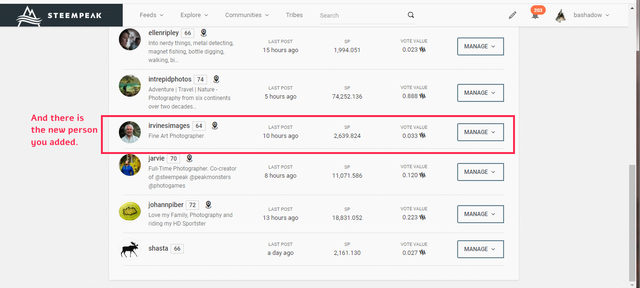 You can add people directly from this page and remove them also. To add directly simply type their name in the Add user area and click add. It will then give you the add user box in step two, pick the List you want to add them to and then save and you are done.
Step 4: Putting your list to work:
Go back to the feeds drop down menu, click on your list name you want to display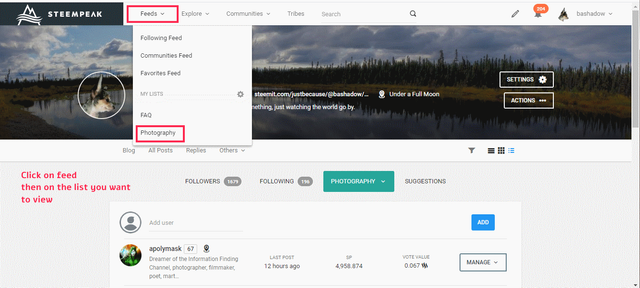 And there you have it, a custom made list of all the people you have chosen that post in the Photography type places.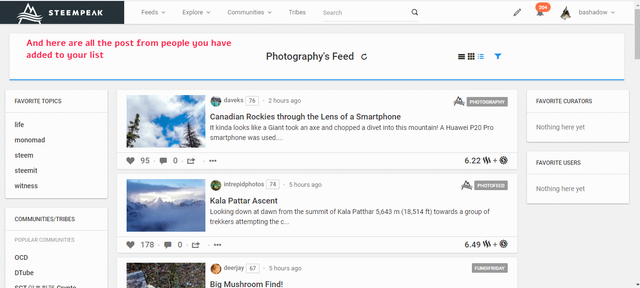 After adding a couple of people, and a couple of list names, it does become almost second nature pretty quickly. As your list grow you will be able to find the content you want when you want it.
---
Tags, (Favorite Topics), and communities will be talked about in upcoming post.