In an unfortunate event, a vehicle caught fire at the major traffic at Infocity Square, Patia, Bhubaneswar.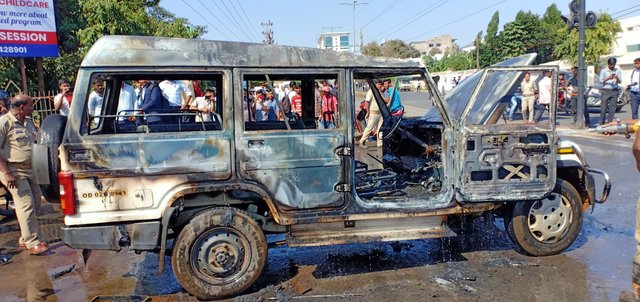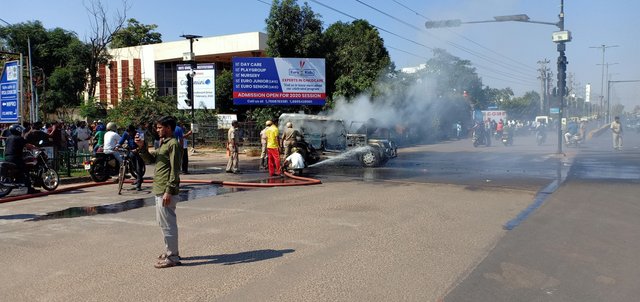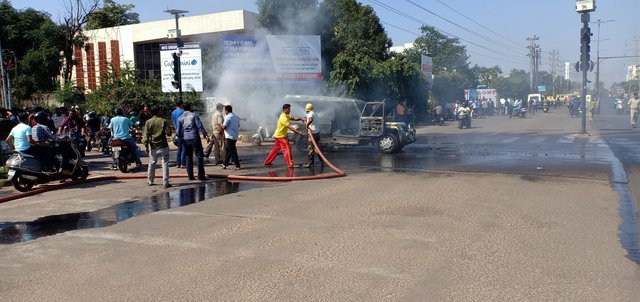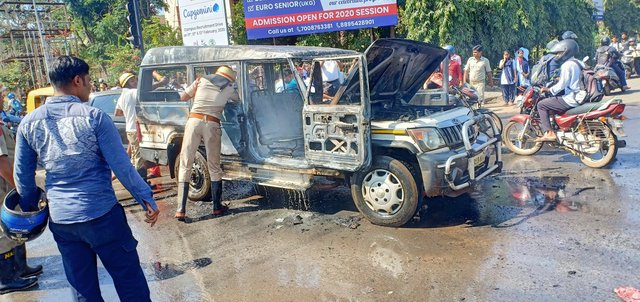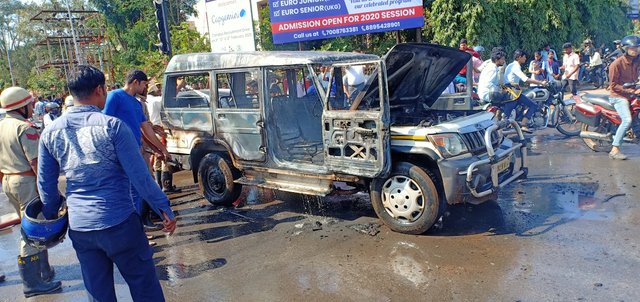 Today I was bringing my son from school and this unfortunate event happened. I posted a video also, you can see it here. I just passed 20 mins before, by that road, to go to school and there was nothing. But by the time I came, it was already fully burnt. A team of fire fighters were able to control the fire, given that the fire station is not far away ( Just a km away from the place ). But it created a lot of chaos and inconvenience to the people.
Since its a major traffic hub, that connects the Infocity Sqaure to all parts of the city, there is always traffic there. And all the roads were jammed, causing people to wait for long time, to get out. Apparently the driver ran away. Its yet to be figured out, what caused this event, or who are the owners of the vehicle. I think, a police investigation with other details will come soon over other online news channels. But I want our steem blockchain to have the footage asap.
Anyone have any idea, what can cause a vehicle to catch fire like this ? As far as I think, may be the engine not well managed ? or the electric section not managed being too old ?
I have a car which is almost 9 years old, but I always make sure, its well managed, doing the maintenance at the right time at company owned service hub. It has not run a lot, So I plan too use it for another 4-5 years. The price of the car, is less than what I bought 9 years back. But if I sell it, it will hardly fetch any money, so I plan to use it.