Holi is the most enjoyed festival for Kids after Diwali and I had to finally say YES to the kids to enjoy.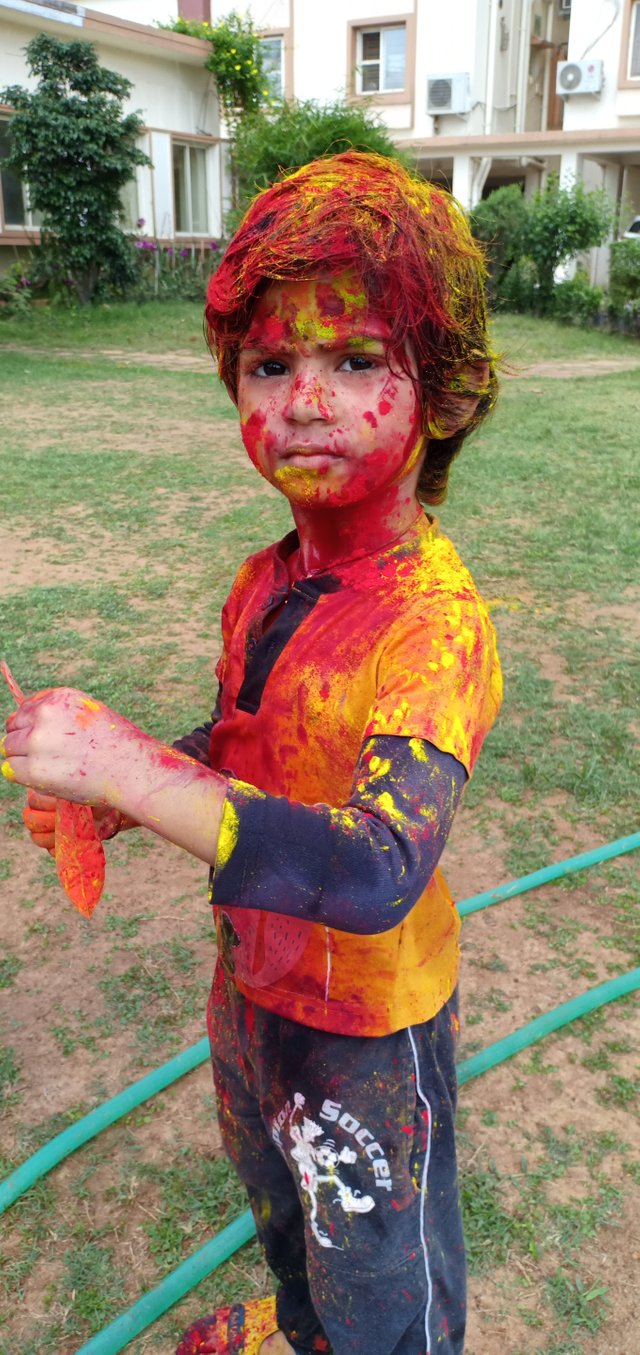 Everyone is taking extreme caution and as a result, this year, Holi is not celebrated by many. However, you know kids, they barely sleep the previous night to get up very early morning and repeatedly pursuing to play Holi - whatever plea I took, did not work and I had finally agree to them. There was a notice from the apartment society to play only with herbal colors and on top of that most of the parents were restricting the kids not to come. When me and my daughter went down to the open area, there was no one to my surprise. And when I asked my daughter to go back to home - she did not give up. Instead she went to call her friends. And few came and at least some movement started.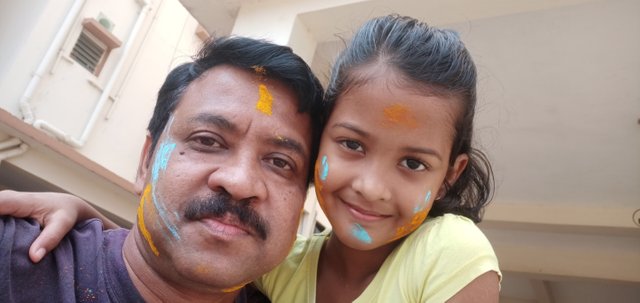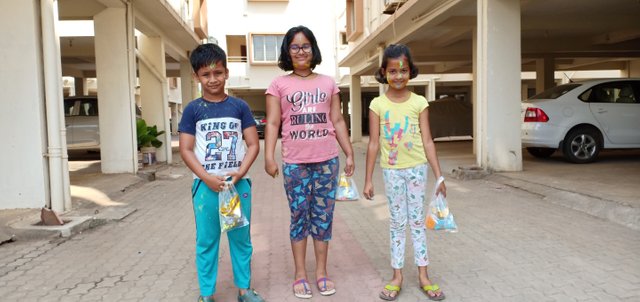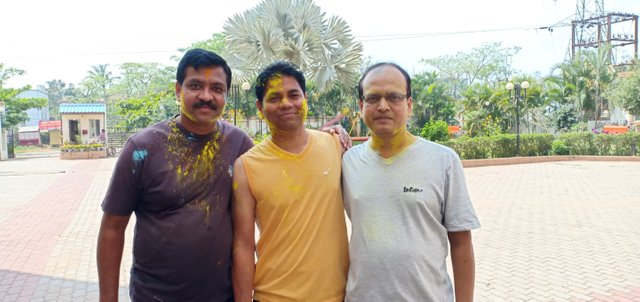 You can see, the whole open area in the front was deserted.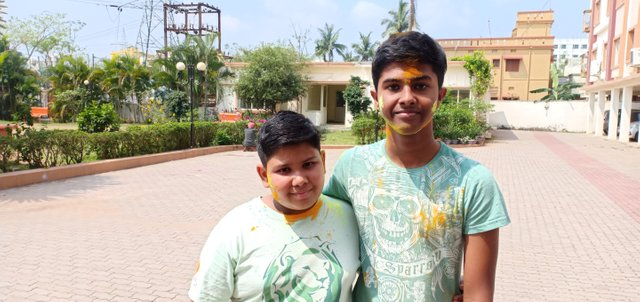 But after seeing these kids , few more kids were unstoppable and finally came down. Many parents had to go and buy the colors and water guns today only as they finally allowed their kids as well.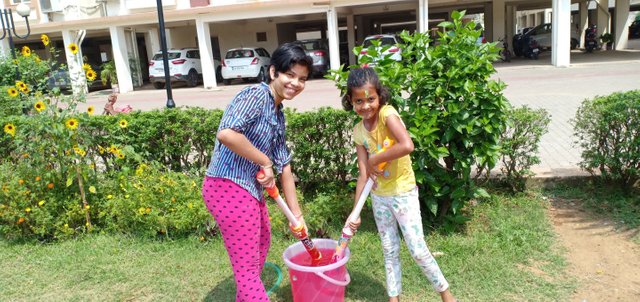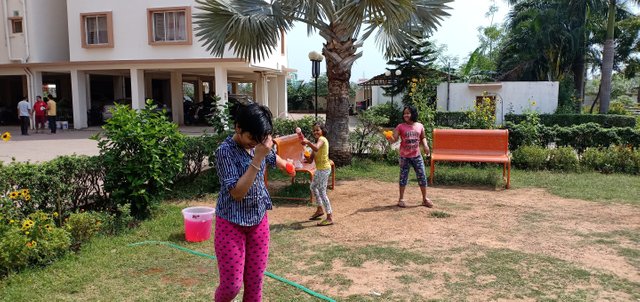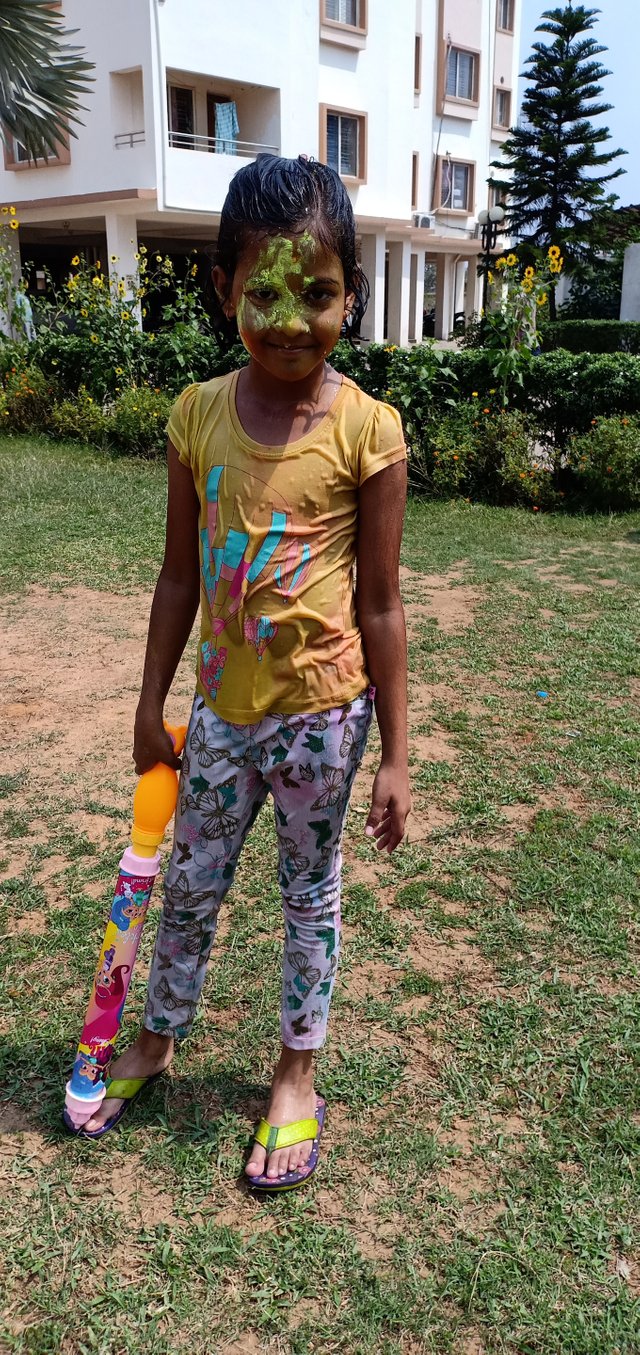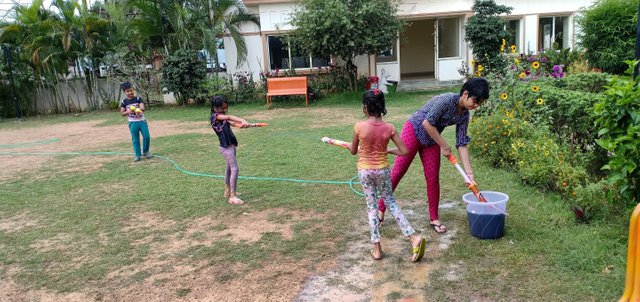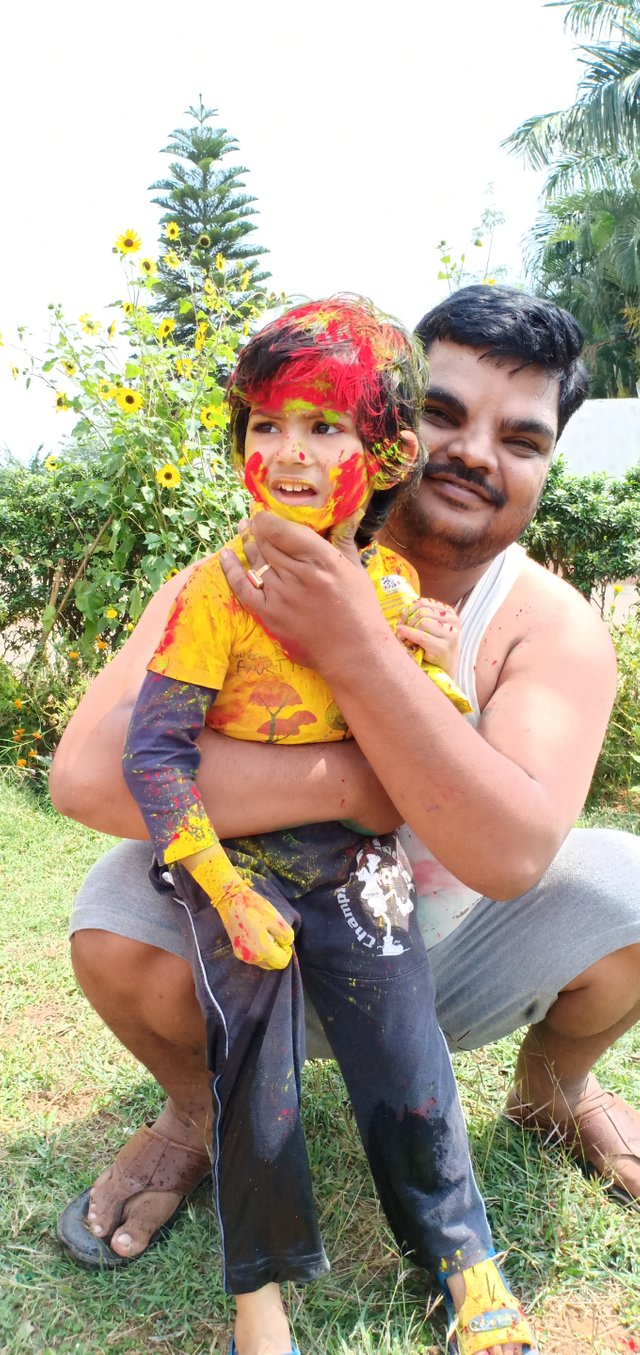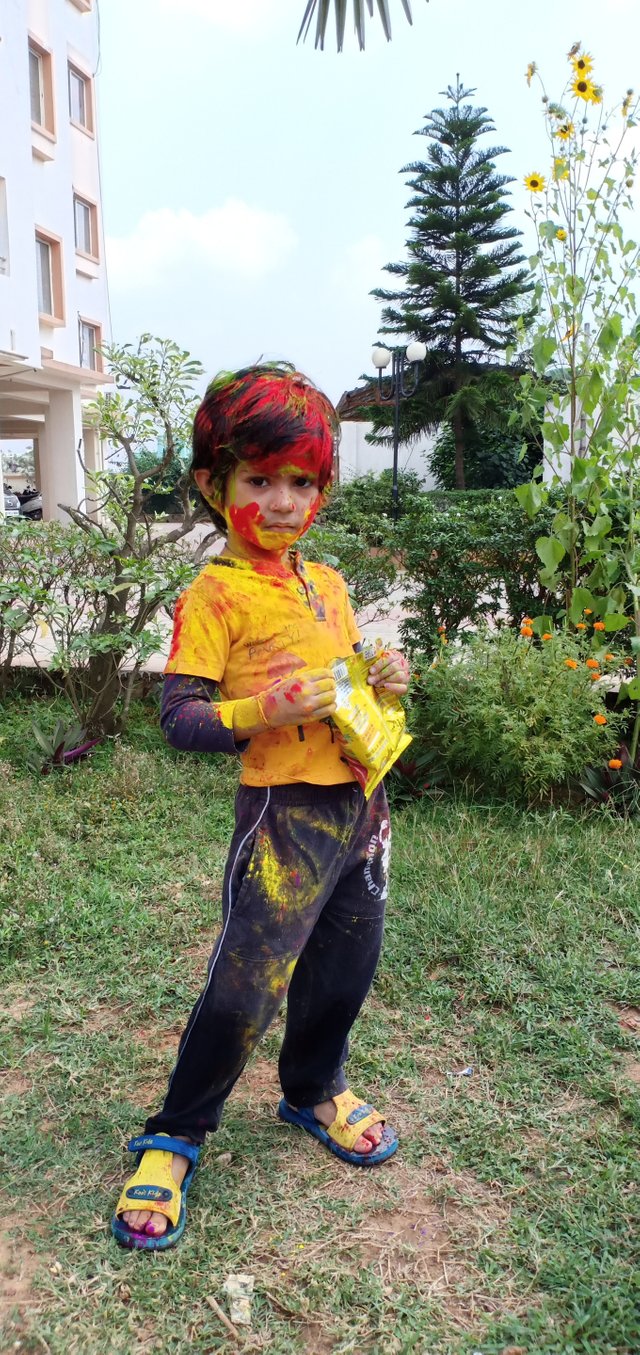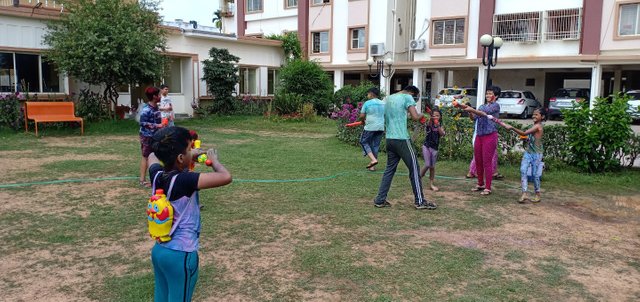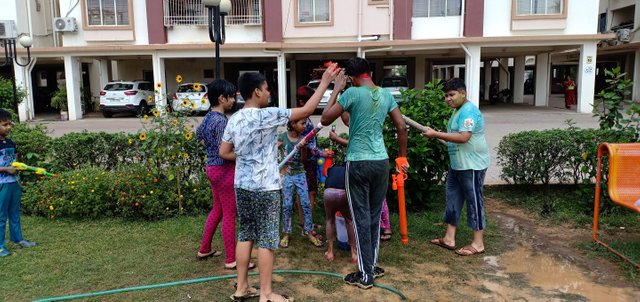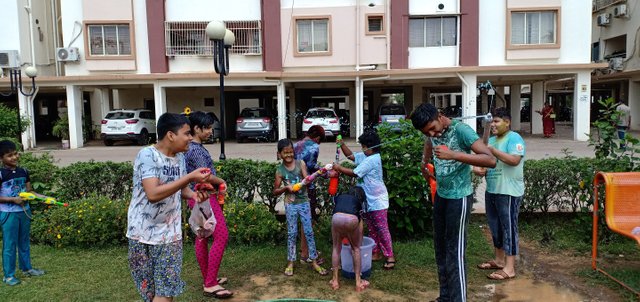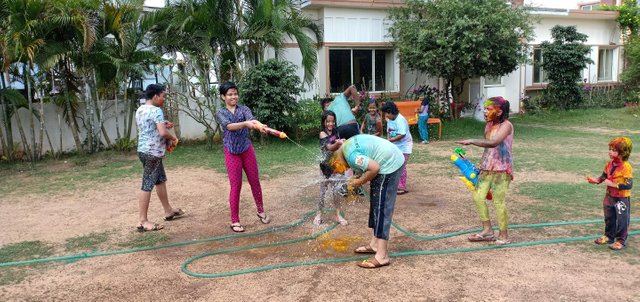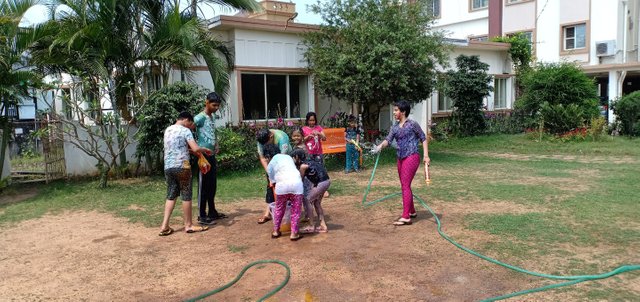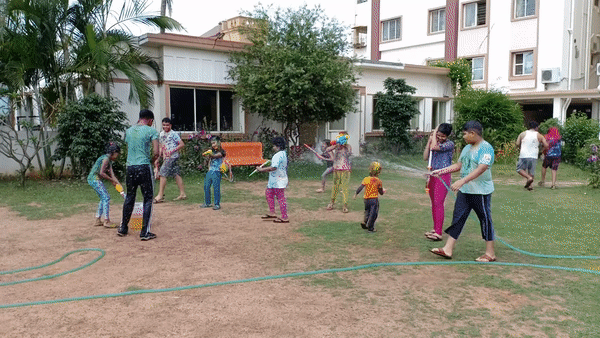 After the kids were done with some fun with water guns, they decided to go to the swimming pool. Every year, the pool water is used for bathe and fun, and this was no exception this year as well. But then some more joined there and the play continued on.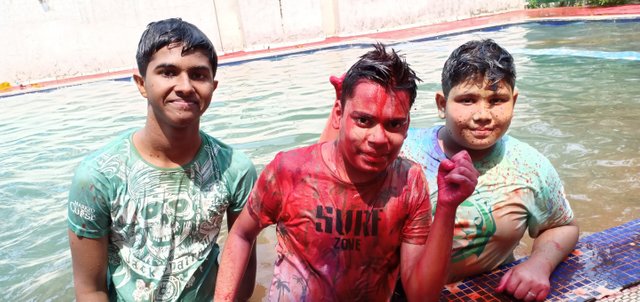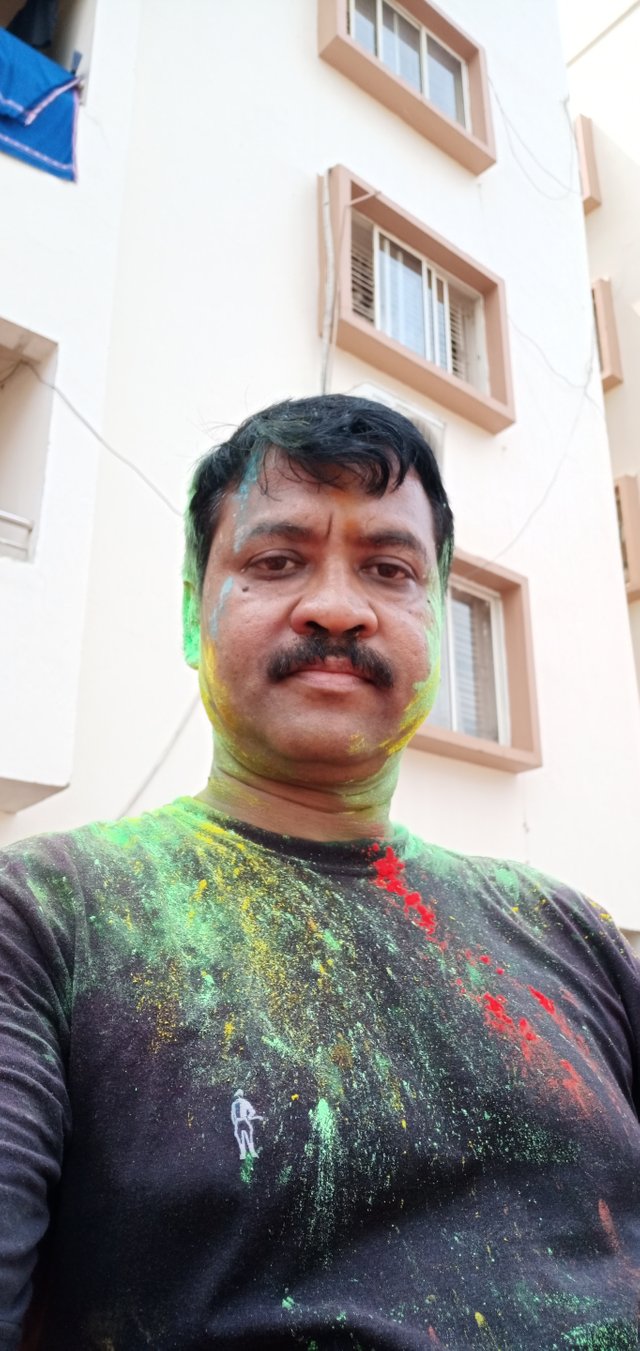 As a parent, its our duty to watch our kids while they do all these fun. Because some times, the kids go above the boundary and hurt themselves. So we need to be cautious to protect them, and I was with them entire time (almost 3 hrs).
There is a lot of panic over the Corona Virus, however, I think, we need not panic and instead take actions that would help us fight with it. In my place so far there is not a single case, but going to unknown places with large crowd is still not recommended. Since we know everyone in our society, it does not harm to allow the kids to have fun.