Hello everyone! I would like to share my lunch with you on this #fruitsandveggiesmonday hosted by @lenasveganliving.
I have been dreaming of Mexico and warm places like crazy lately. It actually snowed the other day ugh!!! Today is the miserable Montreal spring rain. The buds on the trees are struggling to come out but I see that they are ready and willing.
The only thing I could do to take me down Latino lane in my mind, where palm trees grow and salsa music is being played, was to make some black bean chili.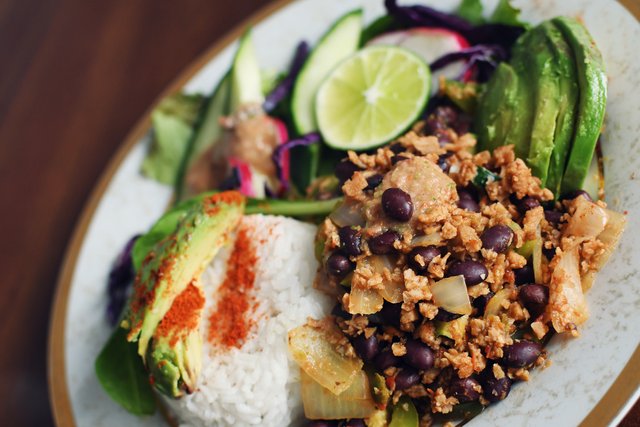 .
I wanted something more chunky than the traditional soupy chili which I do love as well. With the ingredients found left in the fridge and cupboards I whipped up what I dreamed of having.
Black bean chili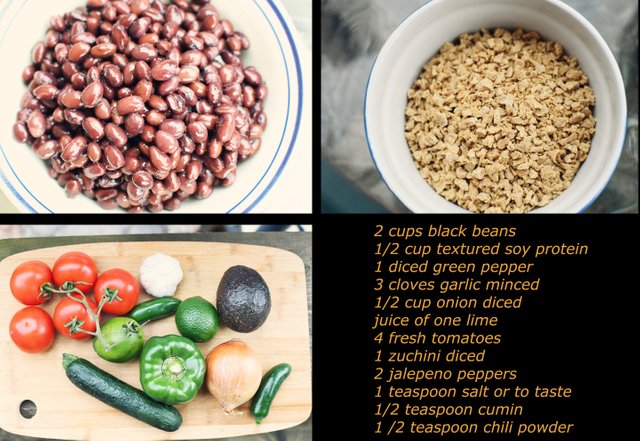 Saute the onion, garlic, until golden than add zucchini and green peppers,black beans, and textured soy protein which I try not to use too often but it was there so I bought it.
I blended the tomatoes with the jalepenos lime juice, garlic,cilantro and salt to make a quick sauce. I reserved a quarter of it to dress the salad and put the rest into the bean mixture.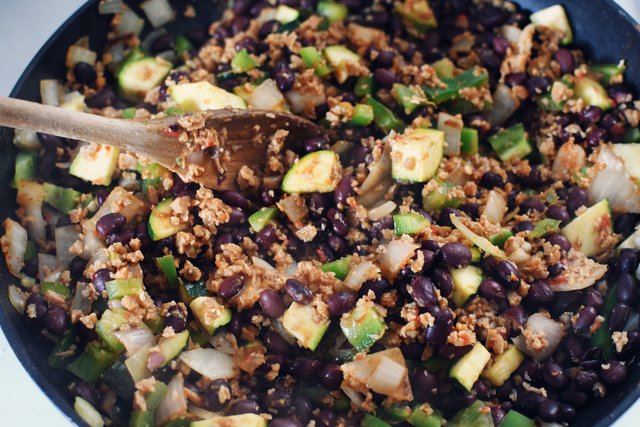 I haven't had avocado in a long time so in this case it was due.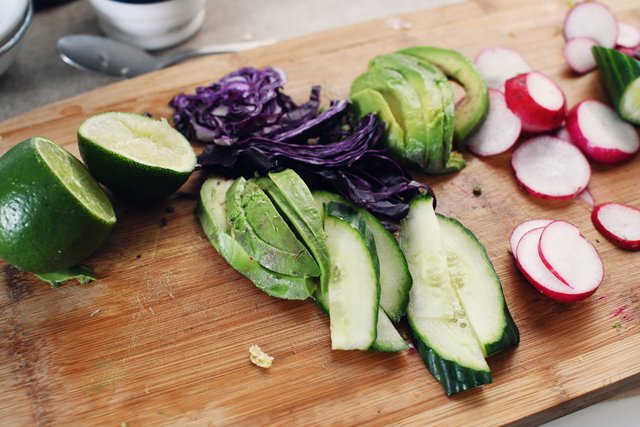 People always say they can't afford to go vegan otherwise they would, but really you don't have to consume mock meats all the time. You can have a variety of legumes, and several kinds of beans along with an endless variety of vegetables. I do love some veggie dogs and veggie burgers now and then but really, the rest of the stuff is inexpensive and it's fun to discover new things.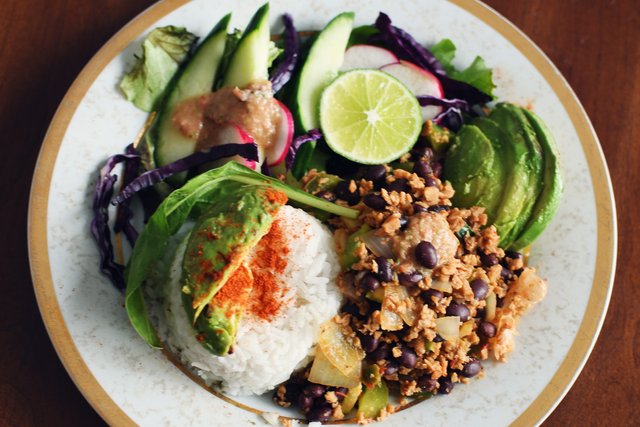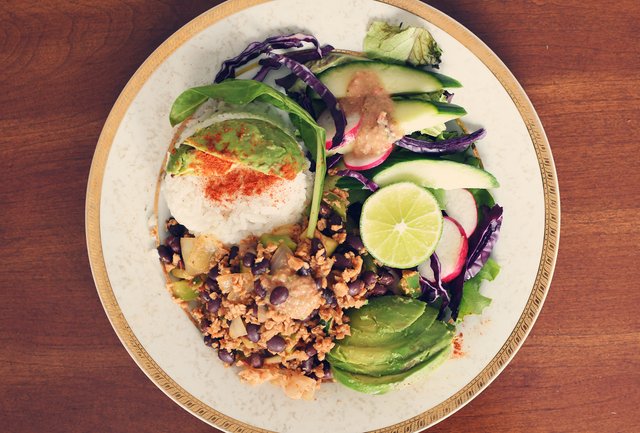 Have a good week everyone!