OCD is officially moving all it's curation activities to our Hivemind Community effective immediately. In an effort to get more users to use the Beta site and with Steempeak working on communities from their side we'll be focusing all our initiatives within our community, to know more about everything affected and other communities we'll be supporting, continue reading. :)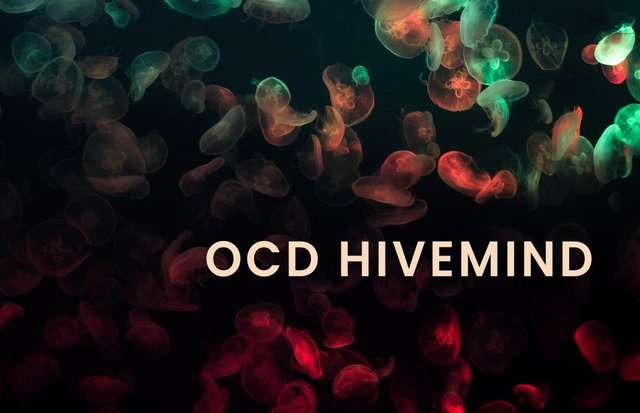 What this means for authors
The #oc and #posh initiatives became very popular since we created them and the latter has hopefully brought a lot of traffic onto Steemit and its other front-ends and we are happy how actively users have been sharing their posts, growing their twitter accounts and connecting with other Steemians outside of Steem. Proof of Sharing will not end here, it will just not require the tag anymore and instead be commented with a link under each post which we will be looking out for when curating within our community.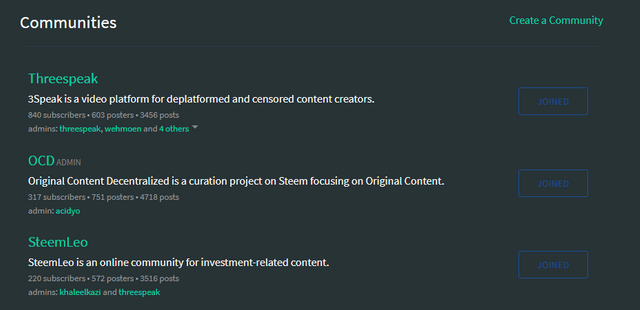 The OCD community has already grown a lot after only a month of announcement. We understand there is some concern about our community being a bit too general with the content as most content on Steem that gets curated is original but with the ability to be able to share your posts within more communities in the near future we believe it will work well.
Apart from this we are also looking forward to curating original posts in other languages in the near future as well, although the bear market was brutal and many active authors and curators writing in their native languages left us there are still many around and growing, same thing with curators in our team. With the potential ability to flair/tag posts in certain languages to make it easier for curators and consumers to pick the posts they want to read it will make it a lot easier to navigate the community and grow the userbase. OCD has a lot of voting power behind it through trails which will allow our curation to scale well combined with a price increase to cover as much original content as possible while they also get shared onto more niche communities depending on the content of the post.
We are very excited about communities finally being here and the value they will bring to Steem by being able to moderate and keep them more clean for both consumers and curators.
Once we restart our curation through anonymous nominations and compilation posts of the best daily curated posts, though, this will contain posts from outside our community as our focus is to find under-rewarded, overlooked and new authors who may not know about our community.
What this means for curators
As mentioned in the past, we love genuine curation on posts and have been big supporters of the EIP and aren't actively attempting to increase our curation returns (current average efficiency in CR is about 38% according to steemworld.org) and are happy that our accounts are being supported by a big amount of delegation from stakeholders in the community who see the value of curation and the effects it has on Steem instead of just focusing on maximizing returns. The @ocdb account will continue it's delayed curation within the community (between 6-24 hours of post age) to allow other curators and consumers to cast their votes before us and be rewarded for being good at curating quality posts. We also welcome other curation projects in doing so as a big problem of trending right now is big accounts not willing to stack their votes on great posts to get them their trending spot as to not reward the voters before them. This is having a negative effect on trending although it has a positive effect on distribution but we believe it is important to showcase the best of the best posts of that day onto trending and not just to hide the burnposts.
When curating in our community you can rest assured that you won't be the last voter on quality posts and the proof of brain function will allow manual curators who adjust the votes they cast depending on the content more than those attempting to bot the front-running up and spread the votes without any curation on every post.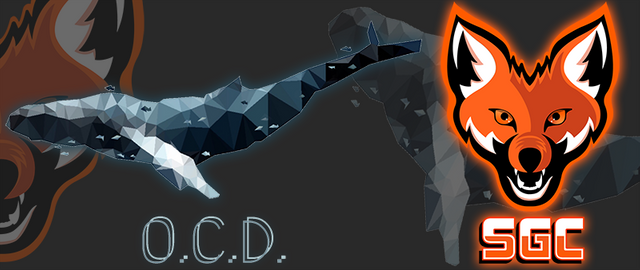 Other communities we will be curating
Since the userbase using communities is still a minority and all of our stake will be moving it's focus onto them, we will also be curating other communities in the meantime. For those who don't feel their posts fit into the OCD community as they are mainly about gaming but not so much original content as writing, think streaming, gameplay videos, screenshots, highlight clips, etc; we'll be curating the Steem Gaming Community as well.
Right now it only has 27 subscribers and only two posts so go ahead and check it out, subscribe and post your gaming content over there! With community cross-posting it will help make the content fit in to both OCD and SGC.
On top of that another community we deem to be important for Steem and it's developers, we'll also be curating with leftover voting power the SteemDevs community. Read more in @netuoso's post about what sort of content can fit in there
Many more in the near future that we deem to have potential of growth and bring value to Steem, if you have some good ideas and need a kickstart, feel free to contact us through our Discord
How you can support the continuous efforts of OCD
If you are a passive stakeholder and want to receive returns by delegating to us from our curation, feel free to delegate your stake to the @ocdb account for daily returns. On our website you can see everyone delegating and their pending returns of the day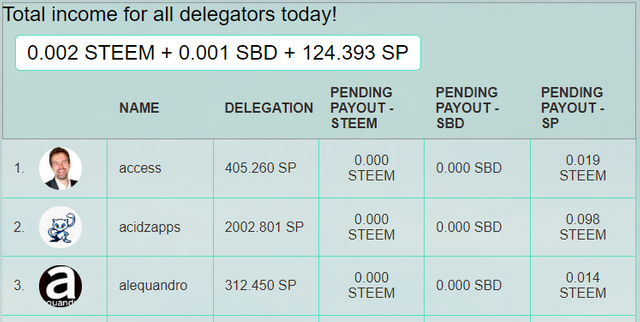 Does not look like much right now as the payouts went off 2 hours ago. :)
If you're feeling more generous and want to assist our curation projects without any returns you can delegate to the @ocd account.
Other than that you can support our witness which is partnered up with @steemonboarding (which is currently being funded by the DAO to create more onboarding tools which will also aid us in onboarding more content creators and users in the near future and curate them continuously). You can vote for us on the Steemit Wallet Witness page or through a Steemconnect link directly, we appreciate your support very much!
---
OCD is one of the oldest and biggest curation projects on Steem and is looking forward to seeing this platform and its users grow. We want to thank everyone that has supported and trusted us throughout these years and especially this brutal bear market and hopefully we're nearing the end of that tunnel now.
---
PS. accidentally posted this prematurely by hitting enter and having tags already placed so forgot to set beneficiaries. Will burn half of the rewards once the post pays out.