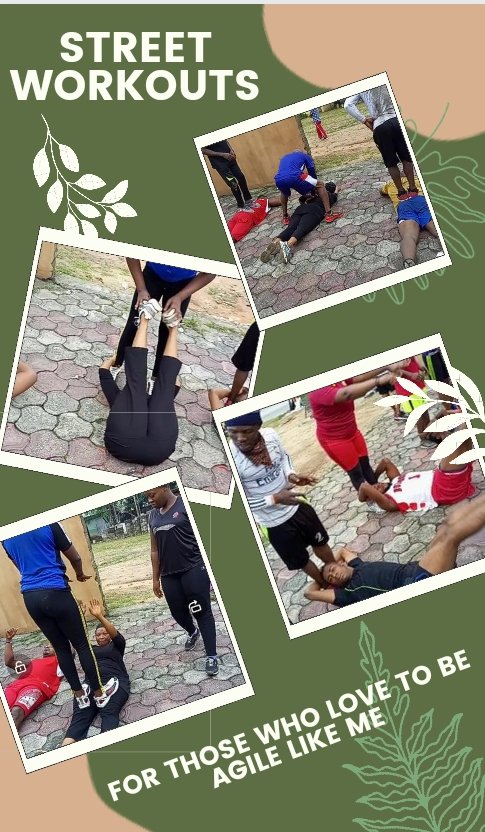 Early in the morning today being Sunday, my alarm blew and blew out waking me up. Even while awake I wasn't able to get up but continued rolling round in and out the bed. But Remembering that I've made it a point of duty to engage in Sunday morning workout because of its numerous health benefits. I got up, said my prayers and got ready to leave.
In company of @mobibliss my regular workout partner, we began the run from our street. We raced from Umuoba Road down to Waterside River.
We made a U-turn and head up to Ogbor Hill. Running up the hill is usually a very daunting and taskful one for me. But I tried my best slowing my pace to catch up with @mobibliss who have already given me a poll ahead.
On arriving at Ebemma, I stopped for a while. This street is like a valley with two hills. I always run up and down the hill for four or five times. But today I ran only twice.
I then crossed the road to our usual workout center where many people of different body sizes and age brackets do converge for further training by some volunteer coaches.
You can hear the coach with his cracky voice shouting out instructions as he demonstrate to us. Each demonstration is counted up to 30 times. Those who are able to follow the count can do so otherwise you do the much your strength can enable you to do.

Please watch

There are more than three groups with different volunteer coaches. Usually, I workout with two groups, reason being that, the first group closes early while the third group closes later. So after the working out with the first group, I moved to the third group to finish up.
Today, it was really fun though painful especially the massaging aspects. Yes, a man will climb on your back and march you from shoulder to your laps.
After the whole game, I felt better, well strengthened and lighter. Thanks to the thorough massage.
I took a tricycle and came back home for the Christian meeting. Do you love fitness programs? Why not? Engage very often in it and showcase it here in steemfitnesshub community.
I love fitness.
Thanks for watching and reading.