Vorläufig bin ich recht zufrieden.
Das ARROWVERSE dieses Jahres 2021 steht ja noch in den Startlöchern, nicht alle Serien sind gestartet - LEGENDS OF TOMORROW, SUPERGIRL,sowie mein Liebling STARGIRL fehlen derzeit noch.
Gestartet sind aktuell:
BATWOMAN
BLACK LIGHNTNING
LOIS & SUPERMAN
THE FLASH
ARROW lief ja bereits Anfang 2020 mit dem Tod von Oliver Queen /ARROW aus. Die angedachte Nachfolgeserie GREEN ARROW and THE CANARIES wird nicht kommen.
SUPERGIRL endet nach dieser aktuellen Staffel 6, ebenso wie BLACK LIGHTNING mit Staffel 4, das wurde schon länger angekündigt.
DEFINITIV VERLÄNGERT:
THE FLASH mit Staffel 8 zieht gleich mit ARROW
LEGENDS OF TOMORRoW sollte dann die Staffel 7 bekommen
BATWOMAN zieht in Staffel 3
SUPERMAN & LOIS gehen auch in Staffel 2 :)))
Ein recht mutiger Entschluss, da müssen die Quoten vom Piloten ja wirklich toll gewesen sein...., heute (USA gestern) ging ja erst Episode 2 raus...
Joo, der Solomon war zufrieden mit dieser - sehr :))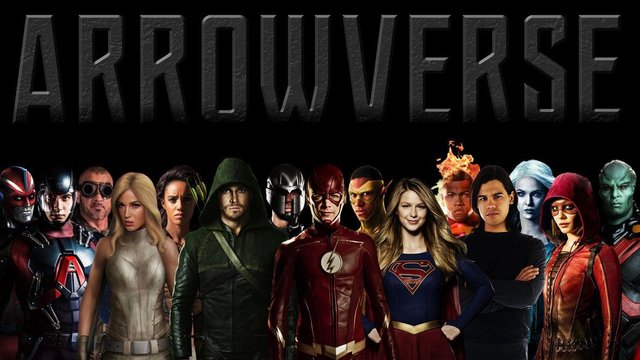 (pinterest.com)
DRÜCKT MIR DIE DAUMEN FÜR STARGIRL!!!
Der Wonneproppen samt Riesenroboter starter erst im Sommer in den USA...., aber auch wenn das nur halb so TOLL werden sollte wie Staffel 1 ist eine Verlängerung wohl unumgänglich!
Staffel 1 gibts ab April (kein definitives Datum) auf SKY in deutscher Synchro.
Ende!