My name is Kofi Addo but I am mostly called kofikofi by friends. I come from Ghana; a very culture-rich country in the western part of the African continent. I come from Asokore, a town within the Eastern region of Ghana. Just so you know, Ghana has 16 different regions.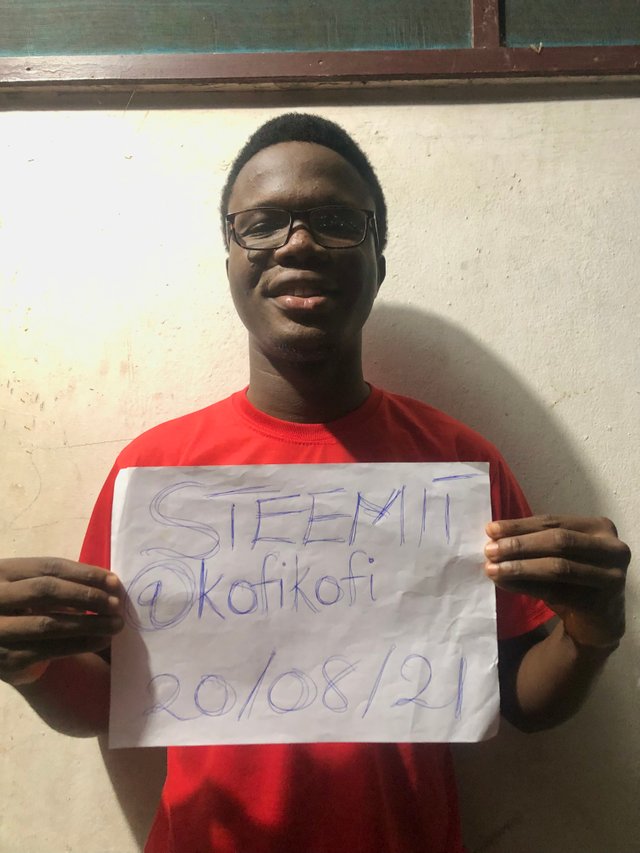 I am 23 years old. Currently a full time blogger and social media marketer for a couple of companies. I am also currently pursuing a degree in the University of Ghana. I love challenges; I embrace them and do my best to overcome them.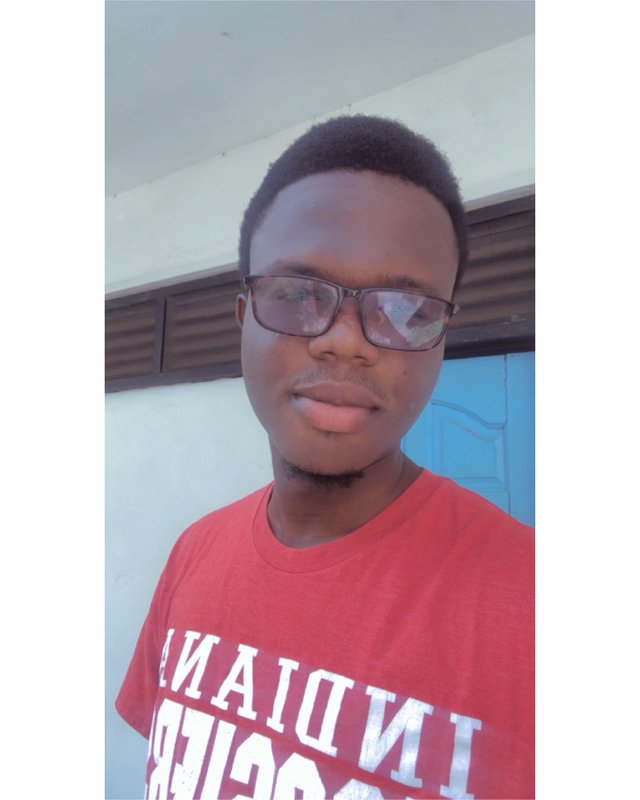 Me in my hostel on campus.
I do not have in-depth knowledge on cryptocurrency, but I was introduced to bitcoin about a week ago and I haven't been able to still figure it out. It is quite complicated to understand but I am still working on it hoping that it would become clear and better as time goes on. I believe that sooner or later, cryptocurrency will rule over the world of money exchange and business transactions and I would like to be prepared for that time.
I love writing a lot because I find inspiration from basically everything around me. I like listening to music. I love watching movies during my leisure time. Movies ranging from comedy to Sci-fi to horror. I love playing and watching soccer; my favorite club team is Manchester United. I consider myself as an outgoing and easy to be with person.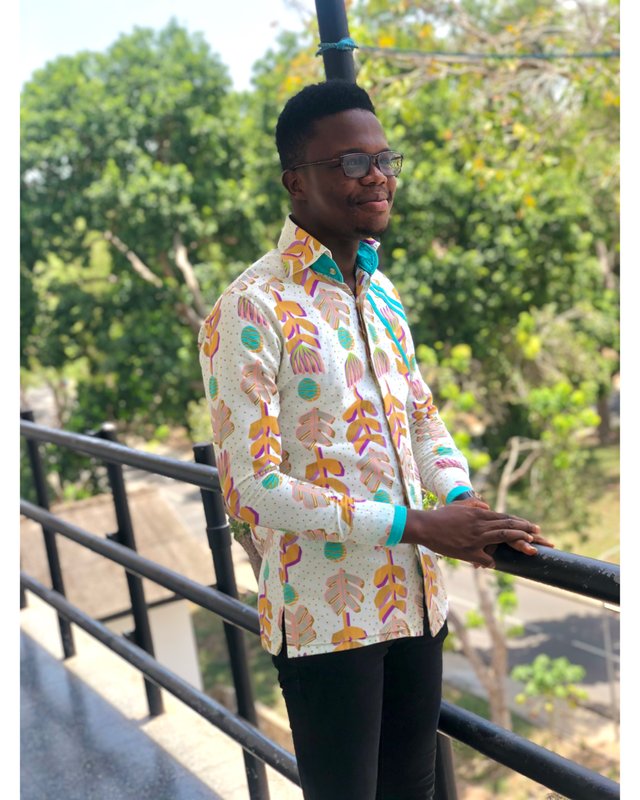 I look forward to reading poems, articles, and news updates from other posts. Poems about love, nature, motherhood, gender equality and equity, fatherhood, and life itself. I would like to read articles about health issues, the world of science and technology, archaeology, love, and the world at large. I believe this would be an interesting experience for me because i get to do and observe what i love.
I intend to post stories from all areas, articles e.g., about nature, life, existence, Bible messages and interpretation, cartoon drawings as well as weekend experiences; the places I visit, and the new things I learn. I want to share with the world my knowledge of basically everything I know through this platform.
I found out about steemit from one of my roommates @daakye. He explained it to me a week ago and told me about the advantages. About how I get to express myself and my thoughts for people to value my worth even as I write and post. I want to avail myself to learn new things even as I post my stories. I will embrace every piece of advice from the lovely people of this platform. Can't wait to get started.
Thank you.