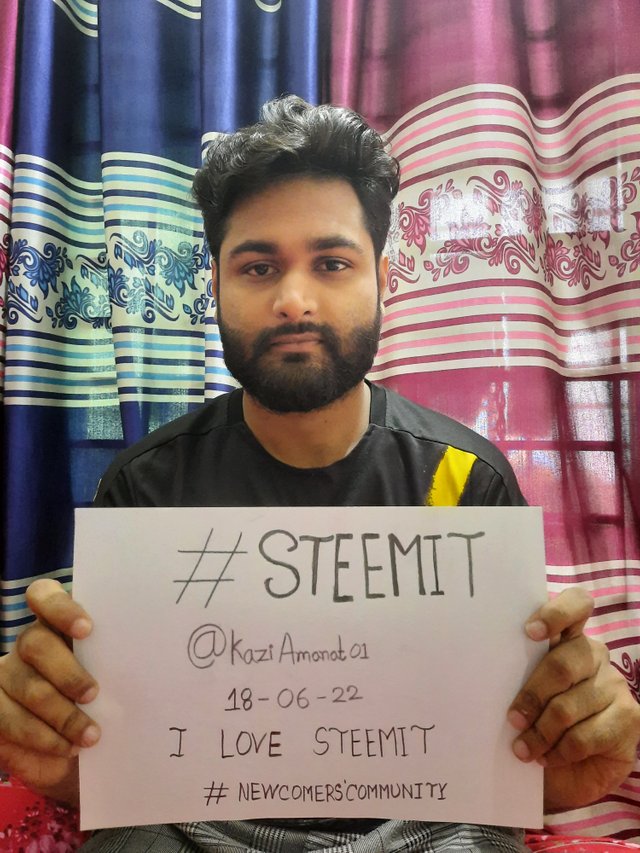 Assalamualaikum
Hello, steemit Friends.I am @KaziAmanat01 here.I hope you guys are well by the Almighty of Allah.I am also feelings good. Today I will share my introduction with you in the Newcomers' Community.I saw a lot of new posts here, it was very nice, everyone is commenting. Let me introduce myself first.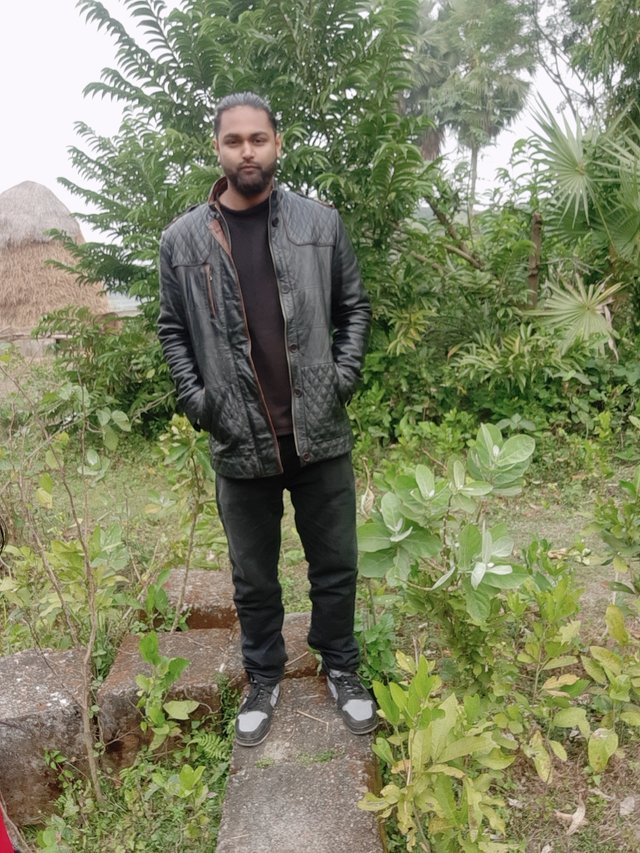 I am @kaziAmanat01.I am 23 years old.I am from Faridpur city which is situated on Dhaka,Bangladesh.I am Bangladeshi.I am Muslim.I grew up in a simple bourgeoisie family.I am the first child of 2 siblings.I have just 1 younger brother.
Education
After graduating from high school & collage,I have decided to study at one of the university in my city. Now I am studying in honours 4th year(Finance and banking)Govt.Rajendra College at Faridpur,Dhaka,Bangladesh.
-
About my creativity(Hobbies)
I am Also A NFT creator. I creat a variation of nft on my way.Art is my profession.I love to drawing pictures. Because of my curiosity, sometimes I draw so many pictures betweens 1 or 2 days. Its my hobby.I love to draw picture. After finishing some drawing, I feel so fresh and good. Drawings keep my mind fresh. I really enjoyed.
A few days ago we all went on a trip to cox's bazar with friends. I took these pictures from there and I like to travel very much people who love to travel.And I can talk about the natural beauty of this community. Which is why I think this community is the best for natural beauty. I am also a person who enjoys natural beauty.
Photography

How I came to steemit

Actually, I have known about steemit since 2018 but I did not know how to post the estimate in the correct manner.After some years I restart working on this platform and now I want to start regularly working on this platform because it is very informative and easy to share our thoughts with other people and the main thing we can earn here easily is a very reasonable amount.

CONCLUSION


I will say am happy to be part of this platform and promise to abide by the rules and regulations of this platform.Thank you.

EXPERIENCE IN CRYPTO


Actually, I am new to crypto world. But I want to learn about crypto. I hope to learn as quickly as possible.

I am invited to this platform by @aniksikder He told me that this platform is very amazing.I saw his post through youtube.I found out about this by watching his Achievement 1 video on YouTube.

Hope you like my post I will be back with another blog so take care of yourself and your family.