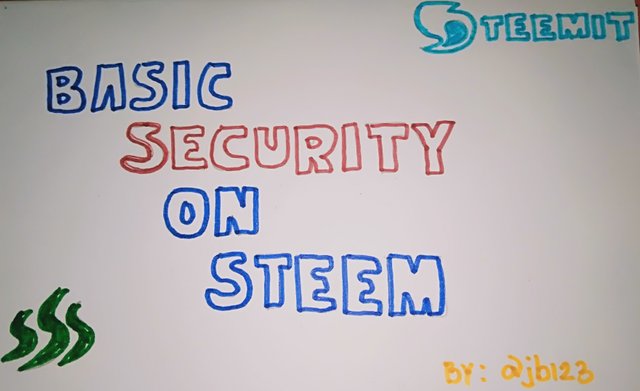 Good day everyone..!
I am very thankful for being part of this community. My next post is all about my deeply understanding about basic security on steem. This is basic but it is very useful to us so that our steemit account will safely secured. There are few important password keys here in steemit account and each of it have different functions in account. If we join and registered in steemit, before it proceed there are keys that should be saved, write or keep. There are few Questions to guide and will answer it one-by-one.
Have You retrieve all your keys on steemit?..
➡️ For me, I retrieve all my keys because it is very important to me. If we forgot to save the keys, we should make new steemit account and the balance in your old account will be useless. This is good practices that we should keep our passwrod keys and reminders to all who wants to join steemit.
Do you know each of these key functions and restrictions?..
I am proud, I know the key functions and restrictions and I will share my deeply understanding about the password keys.
Password key
Functions
Posting key
This key is to use for making any post, comments, reestem, upvote others account.
Active Key
This is use to make any transactions like transferring steems, doing power ups and down and also converting SBD.
Owner key
This use for an activities just like changing an account including the owner key.
Memo Key
Used for encrypt and decrypt memo when transferring any funds.
📝 Note:
If this password keys will forgot to save the steemit account will be useless.
How do you plan to keep your Master password?..
➡️ I planned to keep my master password by wrote it in my pocket notebook, but I carefully write it down the digits and letters must be in correct placed. One digits or letters will missing, the account will not be open.
Do you know to transfer your steem token to another steem user account?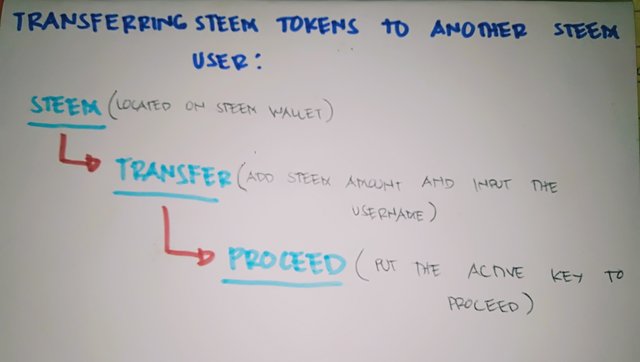 ➡️ There are few steps for transferring steem token to another userand this are:
Click the "Steem" section located in the steem wallet.
Click the word "Transfer" and add the steem amount and type the username you want to send.
Input the active key to proceed.
Do you know how to power up your steem?..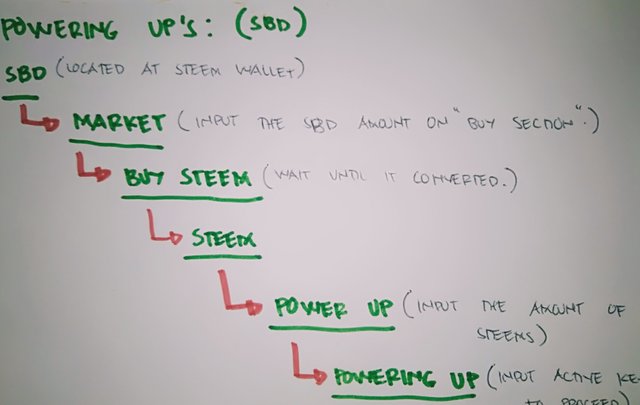 ➡️ Yes, I know how to power up and in fact I done power up for many times. This are the steps to powering up;
If you want to power up using SBD, we must trade it. First, click the word "Steem dollars" located in the steem wallet.
Click the "Market" and input the SBD amount on the "Buy" section.
Click "Buy Steem" and wait until it converted into steem token.
When it is already converted, click the "Steem" and click "Power up".
Input the steem amount and click "powering up".
Input the active key to proceed.
This arey summary and deep understanding about the second topic.