Hello Everyone!
By the grace of ALLAH I am fine and I hope that you will be very well. First of all I would like to thank
@heriadi
who read my Achievement 4 and verified it.I actually have achieved my first 4 achievements and I were some to examine lots from the ones achievements. Now I am transferring in the direction of my 5.1 achievement. Its project is steemworld.org on which we are able to see many stuff of our steemit. Is unexpected.
Question No.01
How to certainly check the award rundown of all time,Lats 30 days and maximum current 7 days of your document ?
I actually have given the hyperlink under which you could cross and go to this internet site.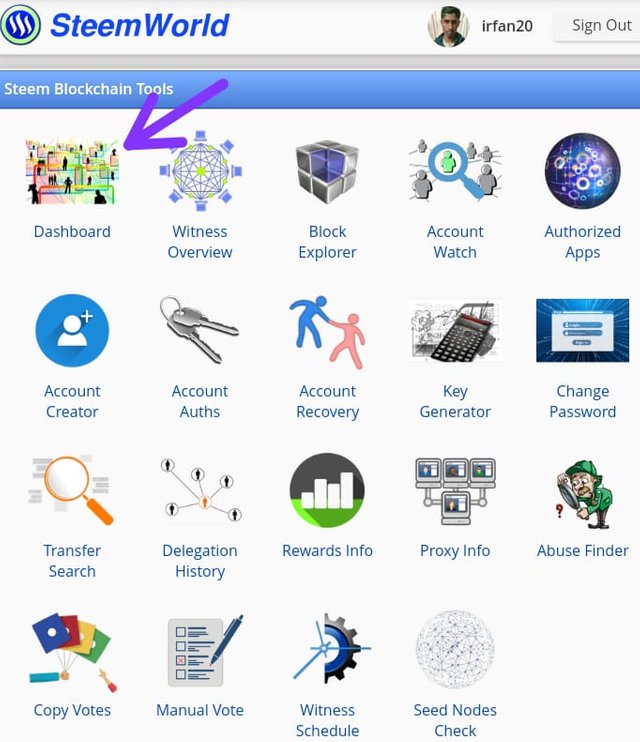 When you check in for your account on steemworld.org you'll want your call and personal lively and whilst you log in for your account in this internet site you'll see an interface with a screenshot I actually have applied.

And then you'll have the choice of a dashboard and whilst you click on on it, an interface will open in the front of you wherein you could see your 30 days awards and different things.

Question No .02
what's delegations,the form of assignments and the way we delegate Sp?
In it we can communicate approximately what delegate is. Delegate manner to percentage your steems electricity with a person else. For example, I actually have 50 steems of which I need to delegate electricity due to the fact whoever I delegate my electricity to Will supply me a few awards etc.
Types Of Delegation.
There are styles of Delegation.
Incoming Delegation
Outgoing Delegation
Incoming Delegation.
If we need to growth our steem electricity, what we take from a person else is referred to as incoming delegation.

Outgoing Delegation.
This manner that once we need to growth a person's steem powers, the steem electricity we supply to a person else is referred to as outgoing delegation.



Question No.03
How we Delegate Sp?
When we open steemworld.org, a web page will open in the front of us. When we scroll via it a little, you'll see the delegation choice in the front of you. When you click on on it, you'll see the delegate choice at the lowest right. When you click on on it, a web page will open in the front of you. can be delegated and the relaxation I actually have connected screenshots under which you could additionally see.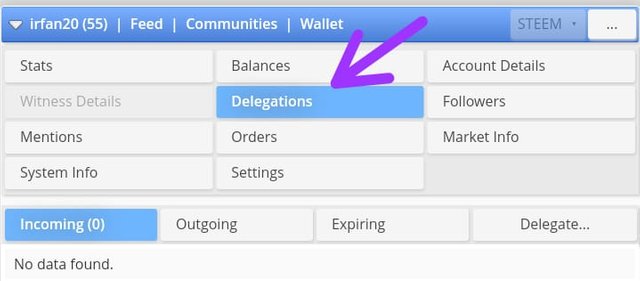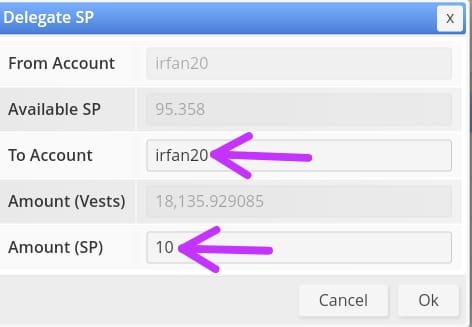 Question No. 04
How to observe incoming and outgoing votes, inclusive of screenshots of each votes on your account?
If we need to get a few records round us and ourselves, we need to click on at the dashboard after which after which visit the balloting opportunity in order that we are able to discover who voted for us and who Commented and who we voted for. All these items we are able to without problems see in it. The relaxation you could see at the screenshots.
Stats.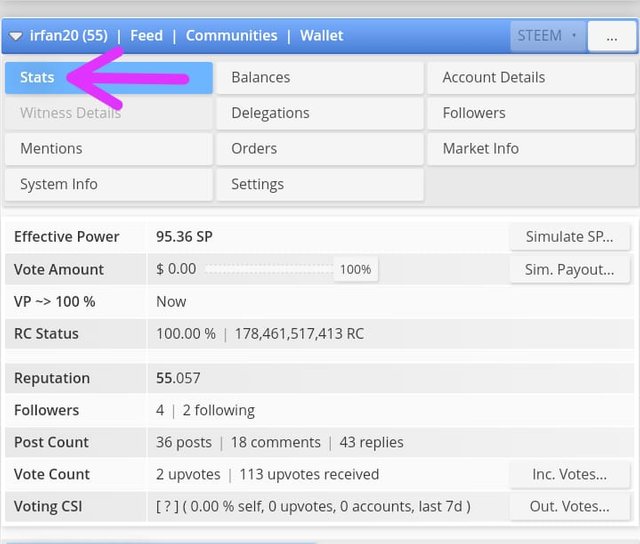 Incoming votes.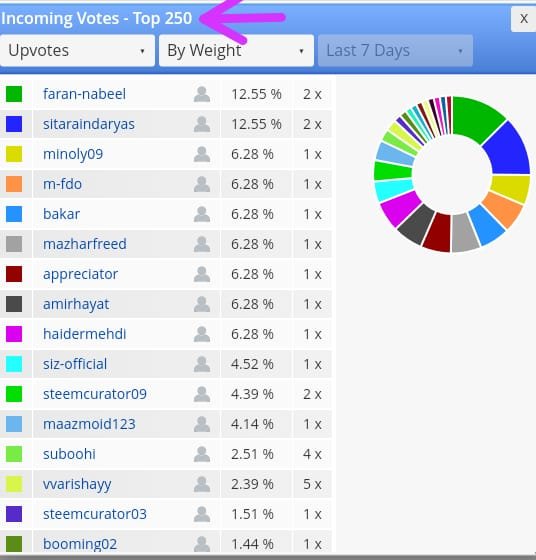 Outgoing votes.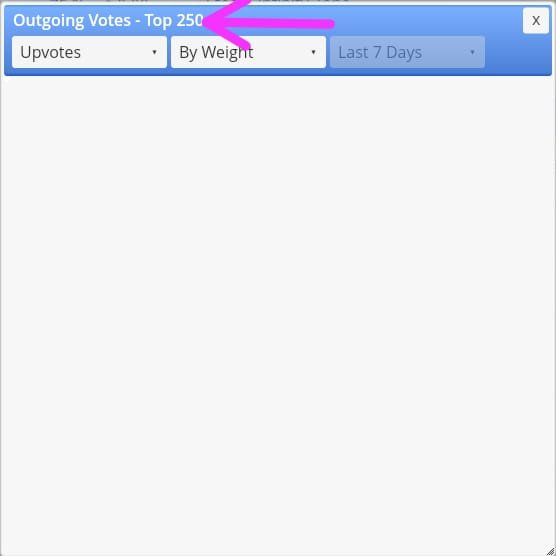 Question No.05
How we take a look at account sports for as a ways lower back as 7 days and what all subtleties be checked?
This manner that once we open our dashboard, we're going to see a choice of document hobby there, and we're going to recognise what hobby has been achieved for us and he will inform us. Here's what we have got published and what we have got commented on. You also can take a look at out the screenshots for extra records.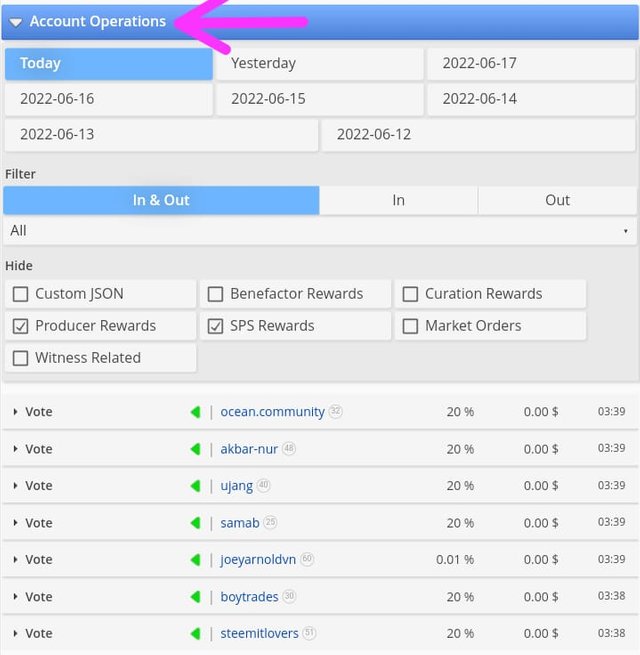 Question No.06
Explain Author,curation and benificiary Rewards likewise observe maximum current 7 days rewards?
Author Rewards.
Curation Rewards.
Beneficiary rewards.
Author Reward.
This manner that the writer is the only who writes the publish or weblog and the praise which you publish is referred to as the praise of the publish.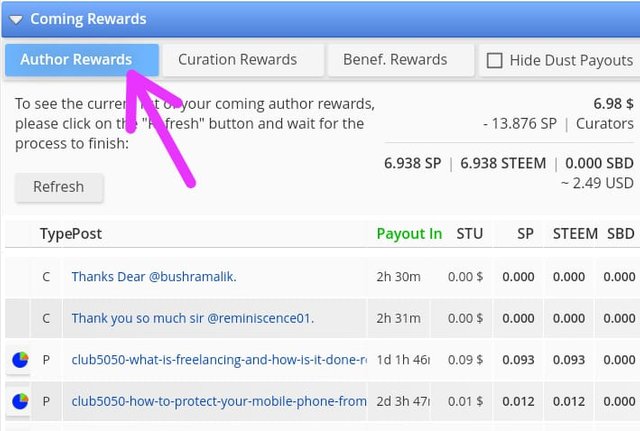 Curation Rewards.
This manner that once a person helps an author's weblog, it is referred to as curation rewards.

Beneficiary Rewards.
This manner that once we publish what we need to offer part of the vote to a person, we set it for a person so that once we get the vote, we can set what. He gets it as we supply 20% to a network so for that we need to set it's miles referred to as beneficiary rewards.

How to test your upvote cost and at exceptional balloting weights the usage of this tool?
When you log in for your account at steemworld.org, you'll click on at the dashboard and on the pinnacle you'll see a head-coloured circle wherein you could see the electricity of your vote and additionally the wheel and you You also can recognise the cost of your vote. The cost of my vote is 1 to 100and 0.00.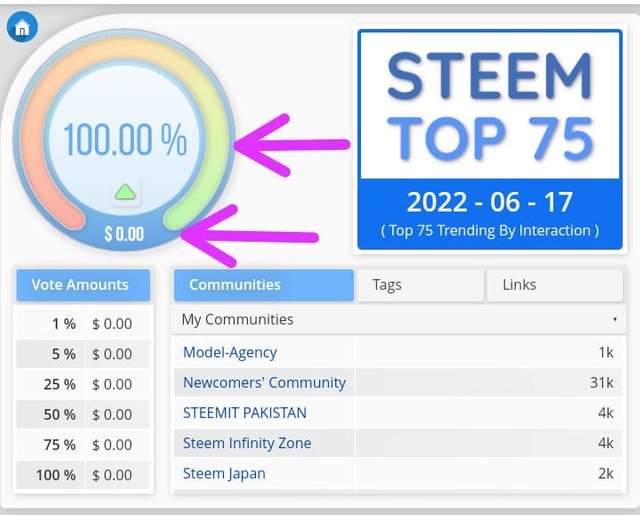 Conclusion.
I discovered lots from this internet site that I turned into unexpected with. I discovered the way to delegate electricity. I discovered approximately my 30 days and who commented on my publish and Who voted for me and I'm trying to find extra and I wish I actually have on the whole succeeded on this and I will quickly reach what's left, little with the aid of using little. It may be very critical for one who's the usage of steemit.


Special Thanks To
@cryptokannon
@event-horizon
@heriadi
@juichi
@ngoenyi
@radjasalman
@tocho2
@wilmer1988
Best Regards By